If you are about to travel to Central America and still do not know what to see in Costa Rica, we can recommend spectacular sites in the main provinces or cities. In this article, we will advise you on some specific places to visit in the province of Guanacaste, in Tortuguero, Liberia and Puntarenas.
This country offers you the opportunity to do different kinds of outdoor activities, taking advantage of the spectacular climate of the area and the advantages provided by its wild nature. Wherever you go there will be wild fauna and abundant flora that will wrap you up in tropical forests. Organise your trip with the help of a travel agency specialised in trips to the area and enjoy it to the fullest!

What is there to see in Guanacaste?
Guanacaste is one of the provinces that is most visited by tourists who travel to Costa Rica. To the north it borders Nicaragua, with which it shares some recommended tourist attractions. In addition, it has the Pacific Ocean which borders its main beaches, many of which are authentic shrines for surfers and divers from around the globe. Among them we find:

– Conchal Beach.

– Danta Beach.

– Dantita Beach.

– Sámara Beach.

– Nosara Beach.

– Flamingo Beach.

– Hermosa Beach.

– Tamarindo Beach.

– Penca Beach.

– Sugar Beach.


On the other hand, the cultural heritage that this province houses is vast. You can not miss the main museums where you can learn, among other things, more about the culture of Nicoya, which is native to this area:

– Abangares Mine Ecomuseum.

– San Vicente Nicoya Ecomuseum.

– Outdoor Contemporary Art Museum located in Punta Islita.

– Agony Lord Religious Art Museum.

– San Blas of Nicoya Religious Art Museum.

– Sabanero Museum.

Liberia, a spectacular city
This is the most populous city in the province and, consequently, the most important. And for several reasons: First, it is a significant reception centre for tourists, given that it has one of the most important airports in Central America. But many travellers also travel through it and it is a key commercial city that favours the economy of the whole country. As if that were not enough, its special position on the border with Nicaragua allows tourists to discover both countries.

If you have time and stay here, you can spend a full day in Nicaragua. Taking advantage of its location, you will have the opportunity to discover architectural and cultural jewels of the neighbouring country. If you do not feel like leaving Costa Rica, it is essential that you do a hiking excursion to Rincón de la Vieja Volcano National Park. It is also highly recommended that you go on a boat safari in Palo Verde, where you can visit the Cortés waterfall.

Also, while in Liberia, activities in the middle of nature are also recommended. Extreme sports are not dangerous if they take place in controlled areas. Luckily for tourists, there are many parks adapted for the realisation of different adventure activities. It is ideal if you travel with children or young people, because, although they are not dangerous, they do require agility and mobility. Some adventure parks are:

– Costa Rica Eco Journeys.

– Esteban Great Adventures.

– Costa Rica Private Tours.

– No Limit Adventures CR.

Some of these activities can be rafting down the White Water River or a visit to a multi-adventure park with zip lines, hot springs and horseback riding. Without a doubt, you will experience a day in wild nature which will make you fall in love while charging your adrenaline to face the next day of your holiday. Choosing one day on your holiday to do something different will be an unforgettable memory.

Tortuguero National Park
In the province of Limón, there is the Tortuguero National Park. It is ideal to spend a day immersed in this humidity-laden tropical forest where there is mass spawning by many turtles in the world. Although the temperature is pleasant, the climate is humid and rainy all year round. If you are looking to go to the beach, bathing is not allowed in the waters of this park because there are strong waves. Therefore, it is a cultural visit, not a beach day.

Activities in Puntarenas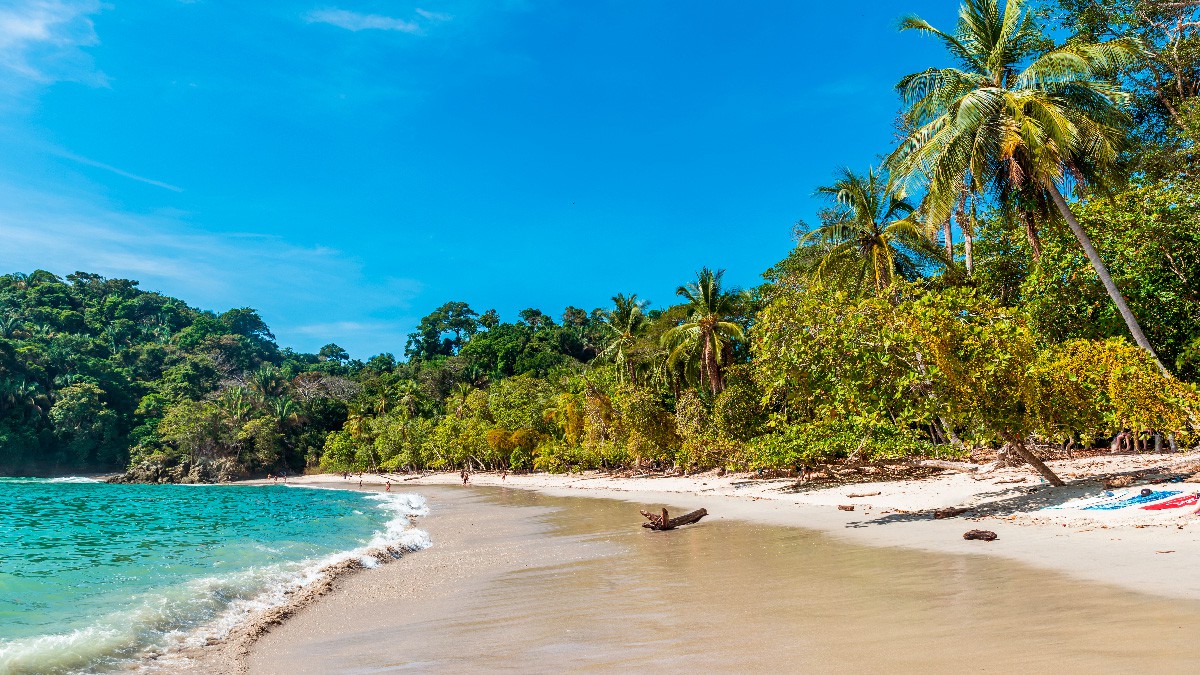 Puntarenas also offers you a beach, but this time you can bathe and enjoy water activities. It is essential to do a tour of the Manuel Antonio National Park, where the sea merges with tropical vegetation. It is also advisable to go rafting on the Sevegre River, go snorkelling on the beach to explore the seabed which is full of flora and fauna, take a catamaran ride or visit the Tocori waterfalls by horse.

Although you land in Guanacaste, you see that there are many things to see in Costa Rica and many areas to explore. Do not stay only in Liberia. Make the most of your trip with our recommendations!