Some of Guatemala's beaches are very important to include in your holiday plans. Tourism in Central America through countries with better weather conditions never leaves sea and sand behind. However, many people are not aware of all the possibilities of the beaches in Guatemala. Beyond enjoying the sun and taking a dip, travelling to Guatemala is a stay in paradise.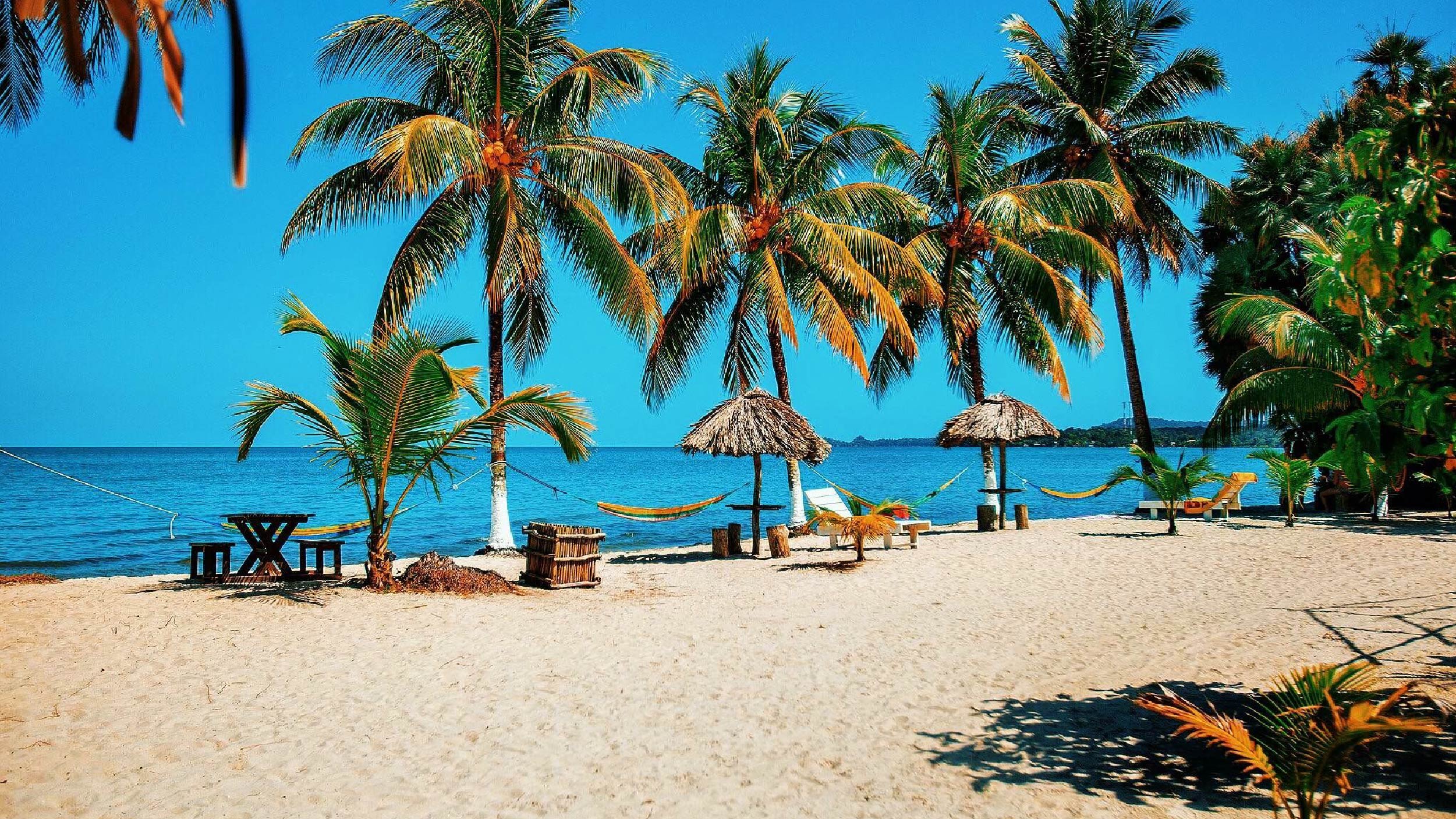 Guatemala for tourism has always been a sun destination. A travel agency specialising in tourist Guatemala can inform you about many more plans in the area. As always, these visits to Central America with cheap and quality tourism will take into account all the advice you need to travel safely. Knowing where you'll decide to go, you can be prepared with the necessary clothes and documentation.

One of the most important things to keep in mind when planning a trip through the area is to take into account the features of its terrain and geography. Package trips through Central America are a great option, as they adapt to the needs and requirements of all types of tourists. It offers the mountains, the sea and the renowned cultural tourism of Central America. Therefore, it's the perfect destination to spend your holidays.

Which beaches in Guatemala are the most impressive?
The beauty of tourism in Central America is the great care that it takes of its natural wealth. This can be seen in different things, such as the concern for cleaning the sand. The government is concerned about guaranteeing the paradisiacal beaches which make the area famous and ensure the reception of tourists every year.

Its Pacific coast, for example, is characterised by black sandy beaches, exotic beaches and vegetation on the beach. Its Caribbean coast is also known for its many fine white sandy beaches. Actually, you can travel to Panama and arrive in Guatemala on either side of the coast, while visiting wonderful dream beaches. Below, only ten of these Guatemalan beaches are mentioned.
Playa Blanca (Izabal)
This beach is located on the Atlantic Ocean, in the Caribbean Sea. It's probably one of the most famous beaches in Guatemala. Its waters are warm and the waves are moderate. The sand is white and fine and there's plenty of vegetation, especially coconut trees. It's a great destination to get away from it all and rest.
Playa Dorada (Golden Beach) (Izabal)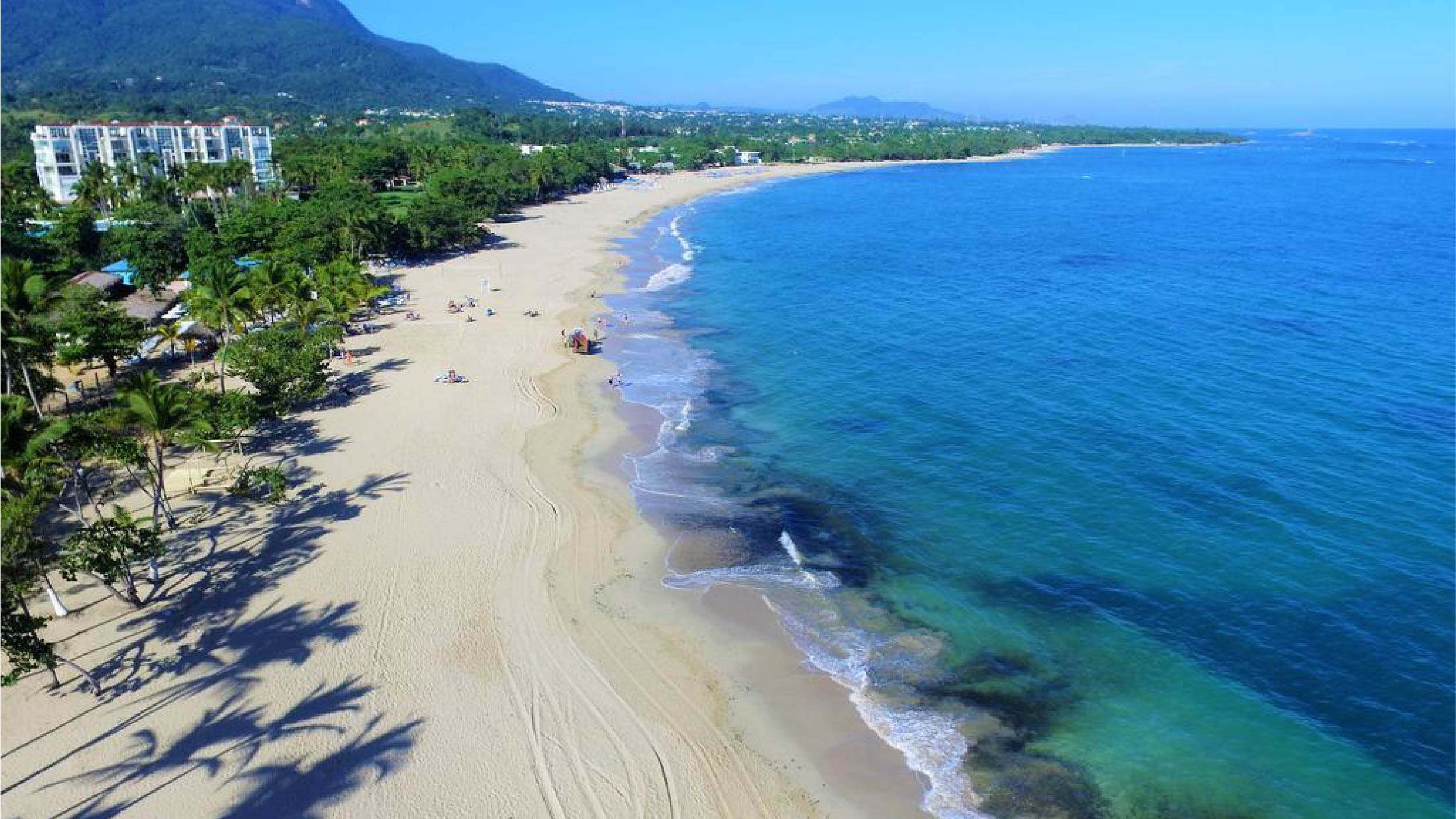 This beach is famous for the golden sands which give it its name. The sand has small pebbles mixed with fine sand. It's a quiet beach, with warm waters and surrounded by lush vegetation, where coconut trees also predominate. Although it's quite close to the beach in the previous section, it has more tourist life. It offers many services along the beach, in addition to having the option of practicing or trying various water sports.
Playa Las Lisas (Santa Rosa)
The most impressive thing about this and other beaches in the area is that its sands are black, since they are of volcanic origin. It's one of the best beaches to start surfing or to surf on, since it has large waves, as well as areas of mangroves. When the tide rises, a calm water lagoon forms, so it's also ideal to go with children at high tide.
Playa Champerico (Retalhuleu)
This beach is one of the most crowded in the whole of Guatemala. It consists of a long stretch of black volcanic sand bathed by peaceful waters. As it's very popular, it has many tourist services along the shore, which is also characterised by being full of coconut trees. Due to its large waves, it's a renowned destination for lovers of surfing. In fact, it's a main geographical centre for surfing competitions at different times of the year.
Playas Lago de Atitlán (Sololá)
Not all beaches are next to oceans. This lake beach has views of three important volcanoes in the area: Atitlán, Tolimán and San Pedro. In addition, the banks of its calm waters are populated by indigenous peoples who will help you to discover the country culturally. It's an important chance to make the most of in order to enjoy the water and the sun, learning things or practicing water sports. Your visit there is a must, like discovering Guatemala from Tikal.
But there are not only beaches in Guatemala
In addition to the beaches of Guatemala, Central America is very rich in volcanoes. As you can see, each beach has different characteristics which make it special. In addition to sunbathing, you can do water sports (surfing, snorkelling…), sail or get to know the seabed. But your trip shouldn't end there! Its vegetation in contrast to the beach with the heights of its volcanoes is worth seeing, as well as the different animals which live in each area or the cultural opportunities of each city.