If you wish to live a different adventure, an exciting trip and an unparalleled experience, head to Central America. Throughout this article, we show you what to see in Guatemala, for you to discover one of the most fascinating and unknown countries in the American continent.


Located at the heart of the ancient Mayan Empire, Guatemala is a small country with plenty of natural and gastronomic attractions. From climbing an active volcano to visiting a colonial city, Guatemala has a plan for every taste. Take notes and start writing your essentials list.

What to see in Guatemala? Seven unforgettable places
1. Tikal
This National Park was declared a World Heritage Site. It is one of the largest archaeological sites of the Mayan Empire, as the ancient city of Tikal was the capital of the Mayan civilization. Nowadays several temples are preserved, which can be visited and are located in the so-called Great Plaza. The Jaguar temple and temple IV are other unmissable visits. You can get there from the nearby city of Flores, or even spend the night inside the National Park.
2. Antigua Guatemala
If you enjoy the charm of historical cities, this is definitely your place. World Heritage Site, it is the most beautiful city in the whole country, and perhaps one of the most impressive ones in the world. It is an old colonial city, which became the capital of the country during its golden age. Nowadays, it offers stunning views to any visitor, as it is surrounded by three volcanoes. Its pastel-coloured façades and craft shops are part of its charm. Do not miss Plaza Central, the Cathedral of Santiago or the Santa Catalina Arch. 

3. Lake Atitlan
A lake located almost 1,600 metres high and surrounded by three volcanoes. It is the premise which provides one of the most beautiful places in Guatemala, with an extension of 18 kilometres. In its surroundings, you will discover small villages which preserve traditions of the Mayan culture and encourage meditation in yoga centres. Some of them are Santiago Atitlán, San Pedro de la Laguna and San Juan de la Laguna. Places governed by tranquillity and peace. To reach them, you will have to use private transport from the city of Antigua.
4. Chichicastenango
This town, halfway between the city of Antigua and Lake Atitlan, boasts the most important indigenous market in Central America. Its streets are filled with stalls where you can find everything, from crafts to fruits or seafood. It takes place on Thursdays and Sundays, and it is advisable to visit it first thing in the morning, when the attendance of tourists and locals is not so high. 
5. Yashá
One of the least known places on trips to Guatemala and that holds more charm for the adventurous traveller. It is an archaeological site located in the middle of the jungle and has a nearby lagoon bearing the same name. It is not as popular as Tikal, which is why visiting it is a completely unique experience. The Temple of the Red Hands is the most relevant construction in this place, which you can visit halfway between the towns of Flores and Tikal.

6. Livingston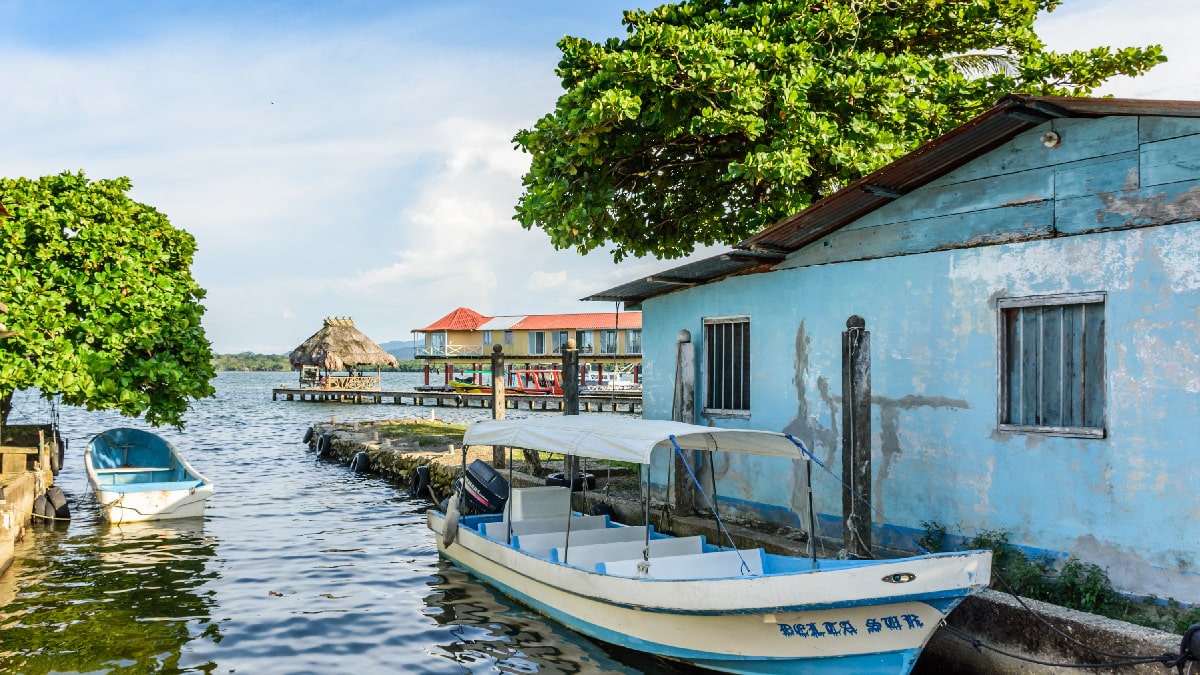 This town is said to be the Caribbean of Guatemala, and there may be some truth to it. The first thing that will catch your attention is that the only way to get there is by boat, since it is not accessible by road. Once there, you will have the feeling of having left Guatemala a bit and being somewhere in Africa. This is due to the presence of the Garifuna, an ethnic group originating from African slave ships shipwrecked on these coasts, who ended up staying and mixing with the Guatemalan Indians. Enjoying its gastronomy and atmosphere is a must on your trip to Guatemala.
7. Quirigá
The third place declared World Heritage Site in Guatemala. A Mayan archaeological site with curious stelae with inscriptions which can reach up to 10 metres high. You can admire them in the Great Plaza, although the zoomorphic figures of the Acropolis are also interesting.

You definitely cannot miss these wonders!
These are the seven places highly recommended to include in your trip to Guatemala. You no longer have excuses not to visit one of the most interesting countries in Central America due to not knowing how to answer a simple question: what to see in Guatemala? With these brushstrokes, you will have a route through the unmissable points, although it will be up to you to explore a country full of surprises and boasting a unique natural beauty. Do you fancy coming along?