If you want to enjoy Caribbean and Pacific beaches with azure waters and white sands, climbing volcanoes in extensive national parks, and some of the most diverse wildlife in the world, then Central America should be high up on your list! In this article, we'll look at the best and most beautiful hikes in Central America, taking into account a range of difficulties and lengths, and also the rewards you get from the hike. 
Whether you're looking to hike to an ocean view from the top of a volcano, or the opportunity to see rare wildlife in its natural habitat, there'll be something suitable for you on our list! So, let's take a closer look at the best hikes in Central America. 
Manuel Antonio National Park Hike, Costa Rica
Let's start with an easy one. The Manuel Antonio National Park Hike is a circular loop that covers just 3km (a little under 2 miles) but don't expect to complete this in the time it'd usually take you to walk such a short distance! 
This is actually one of the most spectacular short hikes in the whole of Central America, if not the whole world. The trail will lead you through lush green rainforest before depositing you on the pretty Third Beach.
While trekking through the rainforest, keep your eyes peeled for birdlife, monkeys, and other rainforest dwellers.
Santa Juana Mountain Hike, Manuel Antonio National Park, Costa Rica
Another trek in Manuel Antonio National Park, but this one is a bit trickier. However, that's no bad thing as you'll see a lot more of the park's beauty. It's a fantastic experience to do this one with your whole family and taking the hike with a certified guide only makes it more intriguing and exciting. 
The highlight of the trip is a view over Manuel Antonio National Park from a viewpoint above the dense, green jungle – although you also get to see a range of native wildlife and you can swim in a natural spring below a picturesque waterfall.  
Cerro Chiripó Grande Hike, Costa Rica
The big one. Cerro Chiripó is the tallest mountain in Costa Rica, standing at more than 3,000m above sea level. This challenging trek is 15 kilometres (around 9 miles) and you'll need to be prepared for altitude the higher up you get. However, none of that should put you off. 
You'll have the opportunity to get some of the most stunning views of the Pacific Ocean and the Caribbean Sea on a clear day. This one requires more planning than the others – you can't camp in the park, but you can book a space in a refuge which hosts up to 40 people. Bring plenty of warm clothes!
La India Dormida, El Valle de Anton, Panama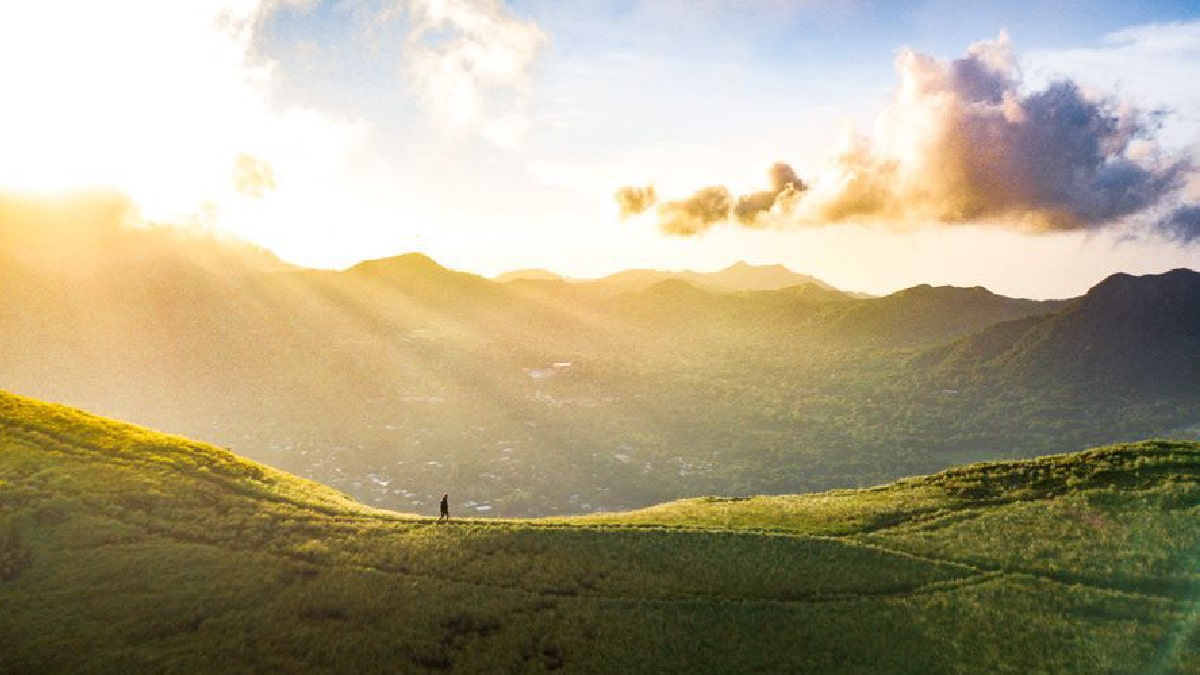 La India Dormida (translated to the Sleeping Indian Girl in English) is a mountain in the Valle de Anton which is covered in hiking trails. We haven't selected a specific one for this article, as there are so many. There are a range of difficulties which increase the higher you get up the mountain.
If you're travelling with kids or are looking for an easy day out, try the Chorro de las Mozas or the Chorro el Macho trail. If you take a trail to the top of the mountain, stay there for a while to enjoy the spectacular panoramas up there.
Metropolitan Natural Park, Panama City, Panama
How many capital cities can you list that have a rainforest within their city limits? It's safe to say there aren't many. However, if you're travelling in Panama City you don't have to take a tour or travel for hours to see native wildlife and enjoy the sights and sounds of the jungle.
Like La India Dormida, Metropolitan Natural Park has a range of hiking trails suitable for different levels of fitness – and you certainly won't feel like you're in a city centre! 
Cosigüina, Gulf of Fonseca, Nicaragua
Onto Nicaragua now – the far north and looking out into the Gulf of Fonseca. This is where you'll find the Cosigüina Volcano. Trek through dense jungle vegetation before coming out on the lip of a huge crater! This exciting volcano trek gives you stunning views of the Gulf of Fonseca, before you climb down into the crater to cool off with a refreshing dip in the crater lake. You'll have earned it on the climb up!
Miraflor National Park, Esteli, Nicaragua
Staying in the north of Nicaragua, but further east this time, we arrive in the region of Esteli. This is where you'll find Miraflor National Park, which is home to stunning cloud forests, awe-inspiring waterfalls, and rushing rivers. 
The park has a number of options for keen hikers – whether you take a day hike or a multi-day trek with a local guide. Don't get any ideas about heading off into the jungle on your own – you must be accompanied by a guide. The money is then ploughed back into the local community, meaning that you'll be travelling responsibly as well as making life-long memories!   
Pacaya Volcano, Antigua, Guatemala
Antigua is one of the hottest tourist spots in the whole of Guatemala, its colonial and cobbled streets surrounded by stunning volcanoes. So, while you're there it makes sense to climb one or two of them, right?!
Well, the 2,500m Pacaya Volcano has become the most popular trek in the country, and for good reason too. It'll take you around 3 ½ hours from the town of San Vicente de Pacaya. We'd recommend taking a guide for this one. Although the trek isn't too difficult, you are on an active volcano! 
We also recommend bringing marshmallows to toast over still hot lava flows! 
Acatenango Volcano, Antigua, Guatemala
Another of the volcanoes close to Antigua, Acatenango is much more difficult than Pacaya. This is good if you're a) a serious and experienced hiker, or b) looking to avoid the crowds that you'll find on Pacaya!
The 3rd highest volcano in Guatemala is a 5 hour climb before 3 hours heading back down. Acatenango should only be attempted with a guide as the weather is unpredictable and it can be dangerous.
However, it's worth all the hardship for the sublime views of the Pacaya and Agua volcanoes! For more tips and destination guides, visit Trip101.