What to do in Monteverde is a question with many answers. But first of all, you should know that this is one of the most exceptional places in the world, where more than 2.5% of the diversity of the whole planet is concentrated: just in this mountain the biodiversity is spectacular. 
Below, we create a complete travel guide for you to enjoy this authentic paradise in style.
Where is Monteverde?
Surely just the sound of the name 'Monteverde' sounds exotic to you. Here is the most famous forest in Costa Rica, which is the Monteverde Cloud Forest. 
It's the ideal place to go to disconnect, to sleep with only the sound of birds and away from big cities for a few days. 
Monteverde is in the northwest of Costa Rica and is the 9th district of the Puntarenas district. It consists of a small population which constitutes one of the eight Municipal Councils in the country.
Moreover, Monteverde is located in the Tilarán mountain range, on what is known as its western slope. It's a very important destination in terms of ecotourism in this country. If you leave from Costa Rica's Central Valley, you'll have to make a trip of about three hours to reach this small town. 
Monteverde is very famous and every year receives a large number of tourists interested in tropical and mountain biodiversity, as it has the Monteverde Biological Reserve, as well as many other private reserves.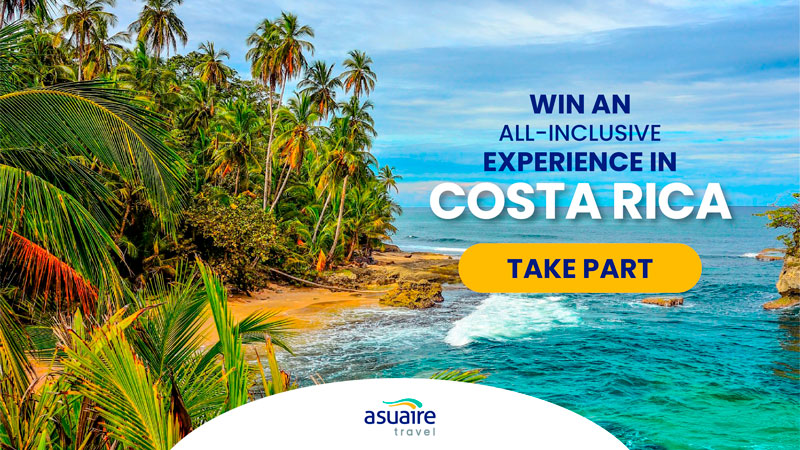 Where is Monteverde located?
Monteverde is located in the northwest of Costa Rica and is an area of rainforests and cloud forests with spectacular biodiversity. Based in the Intercontinental Division, it's influenced by both oceans and has developed unique and spectacular ecosystems. 
What does Monteverde mean?
Monteverde, in Costa Rica, refers more to a rural area than to the city itself. However, despite being a rural area of great natural value, it offers all the comforts of a city. For example, you can find banks, internet cafes, pharmacies, assorted shops and restaurants of all kinds, in addition to petrol stations if you go to Santa Elena, which is very close. In addition to these city attributes, this area of Costa Rica produces a wide selection of really delicious cheeses, as it has numerous dairy farms where they are made.
These dairies were established by the first Quakers. These inhabitants emigrated to Costa Rica from the United States to escape compulsory military service and having to fight in the Korea and Vietnam wars.  These immigrants founded and developed the community of Monteverde, and were key to preserving the cloud forest.
Monteverde is definitely a Costa Rican town, with all the value of its traditions, a magnificent natural environment and a small town that guarantees you the comforts suitable for any kind of stay. 
How to get to Monteverde.
To understand how to get to Monteverde, Costa Rica, we must take into account its location southwest of Puntarenas, a province which is moderately close to San José. From San José, the trip by car to Monteverde will take about three hours. There are different ways to get to Monteverde. Your main options are to rent your own car, which is always the most recommended, or opt for public or private transport.
The truth is that when travelling to Monteverde you'll find roads in very deteriorated states that are difficult to pass. However, you'll have no problem if you avoid renting a low car. With high cars such as those provided by Asuaire Travel, you'll be equipped with the right transport to travel to any corner of Costa Rica. Renting a car is also the best option because of the landscapes. The views are truly unique, so don't forget to drive slowly and don't let go of the camera in your hand. The images you'll take home are those of a dream paradise, especially if you go at sunset or sunrise.
How to get to Monteverde from San José
If you want to opt for public transport and don't know how to get to Monteverde from San José in Costa Rica, you must go to where 7th Avenue meets 10th Street. There you'll find the company Transmonteverde, which has daily buses to get to Monteverde from the Bus Terminal 7-10. 
You just need to know that it costs around five US dollars and that the trip will take you a little longer than by car, lasting between 3 and 4.5 hours. 
To get to Monteverde from La Fortuna, it's best to ask an Asuaire Travel advisor, because although there are several ways to do it, they're all private. The fastest and most beautiful is by crossing the lake and hiring transport on the other side. 
How to get from Monteverde to Tamarindo
The most common way to get from Monteverde to Tamarindo is by car, which costs around €20 and will take about 3 hours. Tamarindo is approximately 113 kilometres away from Monteverde, the distance by road being 160.7 kilometres. This trip will cost you between €13 and €20, while the bus will cost between €40 and €55.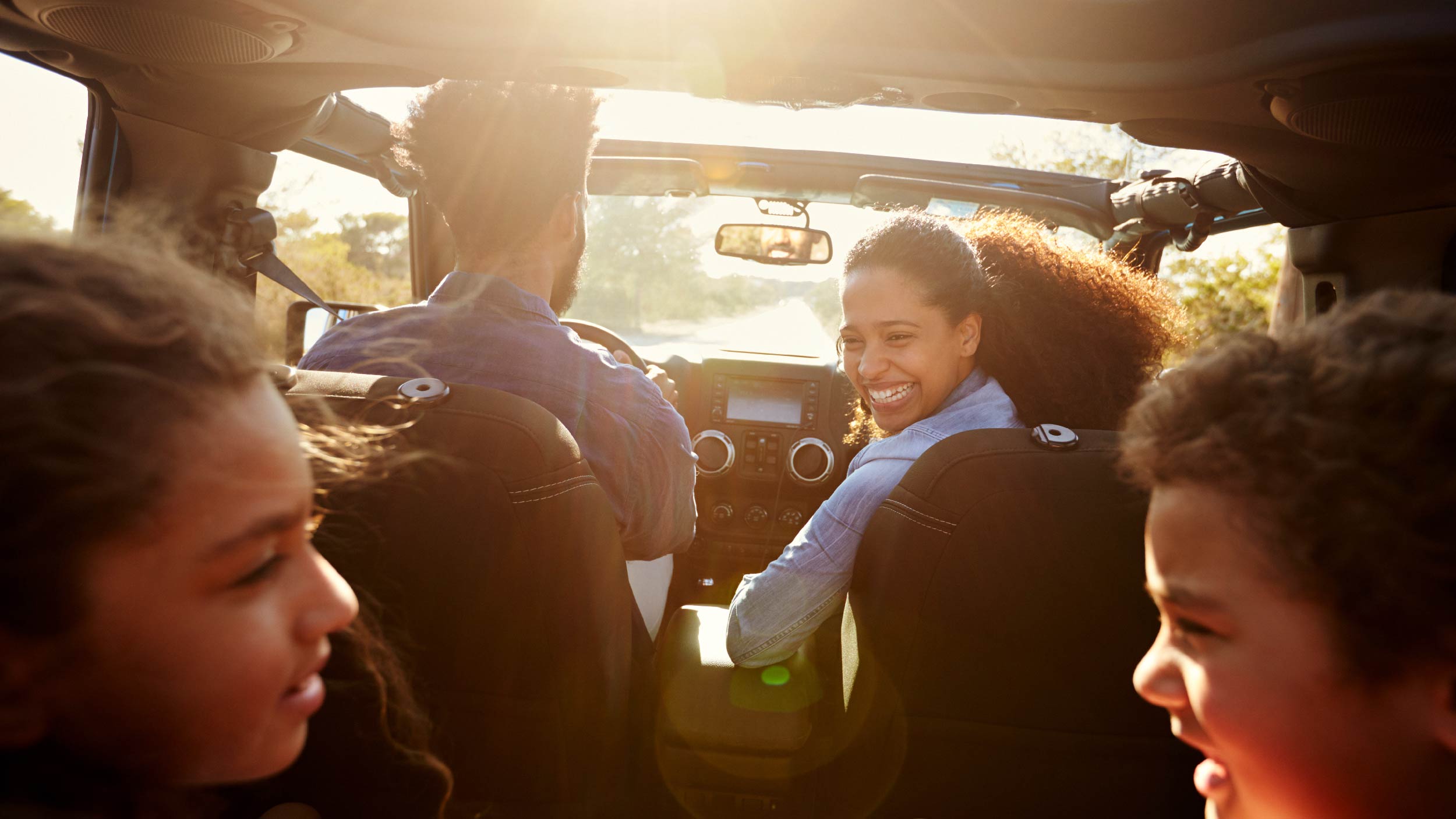 However, if you prefer to travel by bus it's also possible, as several trips are made during the day. The bus trip will last more or less five hours, including transfers.
Other relevant aspects for your trip to Monteverde
If you've already decided to travel to Monteverde, there are other relevant aspects you should know about. History, culture and meaning aren't everything, you also have to know the best places to stay in Monteverde and where to eat in Monteverde.
Where to stay in Monteverde
One of the most famous places in Monteverde regarding accommodation is the Santa Elena area, a small town with many services which is very easy to reach. Your stay there will be very pleasant and it's also a short distance from the Monteverde Cloud Forest Biological Reserve.
The hotels are very varied, but one of the most recommended is the Mar Inn Costa Rica hotel, which is also about 500 meters from the town centre and has good ratings for friendliness and cleanliness.
If you don't know where to stay in Monteverde Costa Rica, the Camino Verde Bed & Breakfast hotel is also well known, as it offers a good location, clean rooms, delicious breakfasts and good views. 
Los Pinos Lodge & Gardens have wonderful staff, in addition to standing out for their comfortable beds and excellent location. 
Monteverde Lodge & Gardens has all the facilities we've mentioned in the previous hotels, together with a great pool with bar and excellent dinners.
Where to stay in Monteverde Costa Rica with so many options? The Establo Hotel Monteverde stands out for its spacious bathrooms, swimming pool and views. 
Another wonderful option is the Hotel & Spa Poco a Poco, which also has excellent dinners.
 The Monteverde Rustic Lodge stands out for its location, cleanliness and food, as do Cabinas and Hotel Vista al Golfo, another excellent hotel to stay at.
Monteverde Inn offers delicious dinners of local food, good views and an ideal location, so you can also include it among your various accommodation options. 
Monteverde Country Lodge offers you wonderful staff who will help you with everything you need, in addition to the amenities mentioned so far. 
Other similar places to stay in Costa Rica are at the Sloth Backpackers Bed & Breakfast, the Las Orquídeas hotel, Cabanas La Pradera, the Fonda Vela Hotel or the Santa Elena pension.
Where to eat in Monteverde
There are many restaurants where you can try local food. 
One of the best rated is the Tree House, informal and with wonderful cocktails. Raulito's Pollo Asado and Sabor Tico restaurant, which is in Santa Elena and has the best Costa Rican food, are also famous. The Green Restaurant is described as an ideal place for children, so you can bear it in mind if you are travelling as a family.
Lucia's restaurant in Monteverde is south of Santa Elena and has a terrace. Ristorante D' Thomas is somewhere to stop to enjoy exotic flavours and get carried away, just like Tramonti, with good cocktails too. Soda "La Salvadita" and lodging and Sola la Amistad have the most traditional food and are ideal for large groups.
Bon Appetit! is another very famous place to eat in Monteverde, like the Don Luis Monteverde Restaurant or the Monteverde Fussion Restaurant. They're all wonderful, so in order to choose one, it will all depend above all on where you're staying. The latter also offers vegetarian food. The Morphos Restaurant and Stella's Monteverde are two more possibilities, although keep in mind that they only accept cash in the latter. Celajes Monteverde restaurant offers local organic food.
The Red Bull are meat specialists and it's also perfect for groups. Other possibilities for places to eat in Monteverde are the Mar & Tierra restaurant, Sabor Tico, or The Open Kitchen, which is a slightly more formal restaurant.
Where to go in Monteverde
Whether you've already decided to travel to Monteverde or you still need one more push to decide to click and book your trip, we tell you about the different activities you can do and where to go in Monteverde. You'll love them!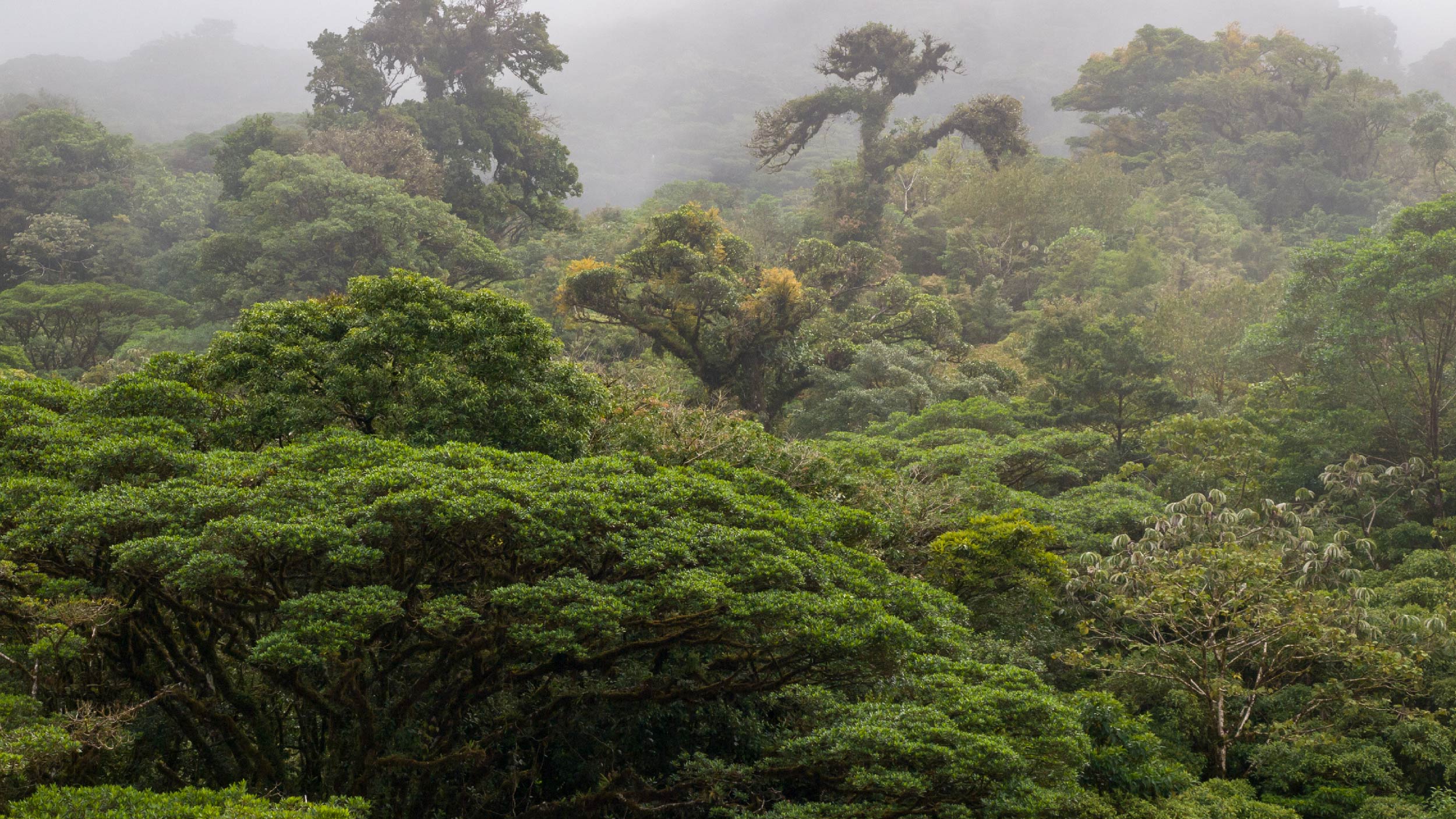 1. Calm nature
Costa Rica is one of the places with the largest number of centenary trees. Its different spots are surrounded by intense wildlife. 
An ideal place to enjoy this abundant nature from high above is the suspension bridge in the Monteverde Reserve. You can also see spectacular landscapes and connect with nature in the Santa Elena Reserve, the Curicancha, the Eternal Forest of Children or the Monteverde Ecological Sanctuary. You'll also enjoy the animals at The Bat Jungle or Monteverde Butterfly Gardens.
2. Explore the cloud forest
The cloud forest is not to be missed. You can book guided walks through the biological reserves of Monteverde and learn the most curious facts about the great biodiversity in Costa Rica. 
In addition, you have the option to book your route during the day or at night, which is when there's more wildlife activity.
The Monteverde Cloud Forest Biological Reserve is one of the first to be created and it opened in 1972 to serve a number of scientific purposes. 
In addition, it's one of the largest, since it has 10,500 hectares. Over time, different and smaller reserves have been created, such as Santa Elena, Curicancha or the Eternal Forest of Children, which we've already mentioned in the previous section. 
Monteverde is one of the Seven Wonders of the country, and was even considered as the "jewel in the crown" by the National Geographic.
3. Monteverde Cloud Forest
In Monteverde Cloud Forest you can enjoy a zipline that will seem to direct you directly to the clouds. You'll fly over the treetops and begin to mingle with the fog thanks to its high altitude. Without a doubt, this is one of those activities we should all do before we die.
4. Places for animal lovers
If you're a bird lover, you'll feel at home in the cloud forest, since this is where the greatest sighting of birds is found in Costa Rica. The most common bird in this place is the quetzal, which has a very unique beauty. Also, if you're an animal lover, you can't miss the Monteverde serpentarium, the Kinkajou Night Walk or the Ranario or Frog Pond.
5. Other natural places
There are very beautiful places that are difficult to reach, but where you can then very easily enjoy impressive landscapes or horse riding. 
These are some of our recommendations: the Hidden Valley Preserve, the Monteverde Wildlife Refuge, Nasua Tours Monteverde, Night Walk Santamaria´s, Cerro Amigos and the Gulf of Nicoya.
How to visit Monteverde
If you don't know where Monteverde is in Costa Rica, to visit it you'll have to go to the San José airport. From there, as we've already mentioned, you can take buses, rent cars or go by private collective transport to reach Monteverde. Then enjoy your trip!
How many days to spend in Monteverde, Costa Rica
To visit the nature reserve and be able to enjoy it fully, we recommend spending at least two days there. However, we recommend a week to enjoy Monteverde and to see the small villages in its surroundings, such as Santa Elena. 
Nothing better than this visit to immerse yourself in their culture and enjoy everything that a place like Monteverde has to offer.
In short, Monteverde is much more than pure nature, it's culture, love of the lands, food, beauty, and the kindness of its people. 
'What to do in Monteverde?' is a question with endless answers, since you'll have so many activities to do all the time, places to visit and cultural features to discover. Without a doubt, we recommend travelling to a place like this, since you'll never see anything like it and it's a delight for the eyes and soul.