If you're planning to travel to Costa Rica but don't know exactly where to go and what to see, we at Asuaire Travel want to recommend a visit to the town of Tamarindo in Costa Rica. Not surprisingly, we are experts in organising unforgettable trips across Central America, offering all kinds of experiences and excursions so you can really get to know this special corner of Latin America.
The town of Tamarindo in Costa Rica and its beaches
Considered to be a surfing paradise, Tamarindo is a spectacularly beautiful destination that attracts thousands of travellers every year. The wonderful beaches bathing in the radiant Guanacaste sun, with beautiful palm trees and many restaurants and bars, are one of this town's main attractions.
Tamarindo beach.
If there's a beach that stands out from the rest, it's Tamarindo. This natural environment invites you to relax and enjoy the sea in different ways, particularly surfing.
But if you're looking for a bit of fun, you won't be disappointed. In fact, the large number of bars in the area stay open until late. That's why it's not surprising that it's considered one of the best beaches in the region.
Grande beach.
For those looking for wild waves, head to the Nicoya peninsula, and specifically Grande beach. Although it is 22 kilometres away from Tamarindo, it is worth going to this lovely place to surf. You can also enjoy the most relaxed and pleasant environment where you will be able to switch off from the daily grind.
Avellana beach
A short distance from here is Avellana beach, a small treasure along this coast where you can enjoy the tranquility, lying under picture-perfect palm trees. Don't be alarmed by the cheeky and curious howler monkeys who also enjoy this beautiful space.
Flamingo beach.
If you like scuba diving, you should go to Flamingo beach with its clear water that allows you to take a look at the seabed where you will find a huge variety of tropical coloured fish, and it is very close to well-known small islands for Scuba diving and snorkelling. 
Ventanas Beach
Ventanas beach is next to Grande beach, and gets its name from the rock formations that look like windows ('ventanas' in Spanish). This beach lies 18 kilometres from the centre of Tamarindo and has several caves among its dense vegetation that are just waiting for you to explore.
Dantita beach
Just over 30 kilometres from Tamarindo is Dantita beach which is accessed by crossing Danta beach first. Although the road between them can be a bit of a challenge with some steep areas, this place will charm you with its calm and clear waters that are surrounded by lush flora.
What to do when you get to Tamarindo
A visit to the Las Baulas marine park
During your visit to this city, head to Las Baulas National Marine Park, which exists to protect the leatherback turtle. Next to the San Francisco River and the Matapalo estuaries, there are mangrove forests that are home to numerous water birds as well as being the place where leatherback turtles come to lay eggs.
You can see this for yourself between October and February, which is when these animals come to their sanctuary to lay eggs.
Leisure fishing
If you are a fishing enthusiast you can not miss the impressive fishing grounds of Tamarindo. You can also take different sports fishing trips on high quality boats led by well experienced captains.
A walk through the centre of Tamarindo
Visit the urban area of Tamarindo, a town that won over so many when it appeared in the movie The Endless Summer II in 1994. The town then welcomed many water sports fans who were looking for a paradise of sun and sea.
In this area you can now find surf shops, fashion shops, supermarkets, art galleries, bakeries that offer authentic treats and a wide range of bars and restaurants.
Adventure in Barra Honda park
If you like adventures, go to Barra Honda Park,where you will find amazing caves that will engulf you with their darkness as you share a space with bats and all the different creatures that live there. Not far away there is a path where you can enjoy stunning views of the entire Gulf of Nicoya.
Learning to surf
There are many tourists and locals who say that no one can leave Tamarindo without at least trying to learn to surf. Its beaches, climate and waves make it perfect for this famous sport.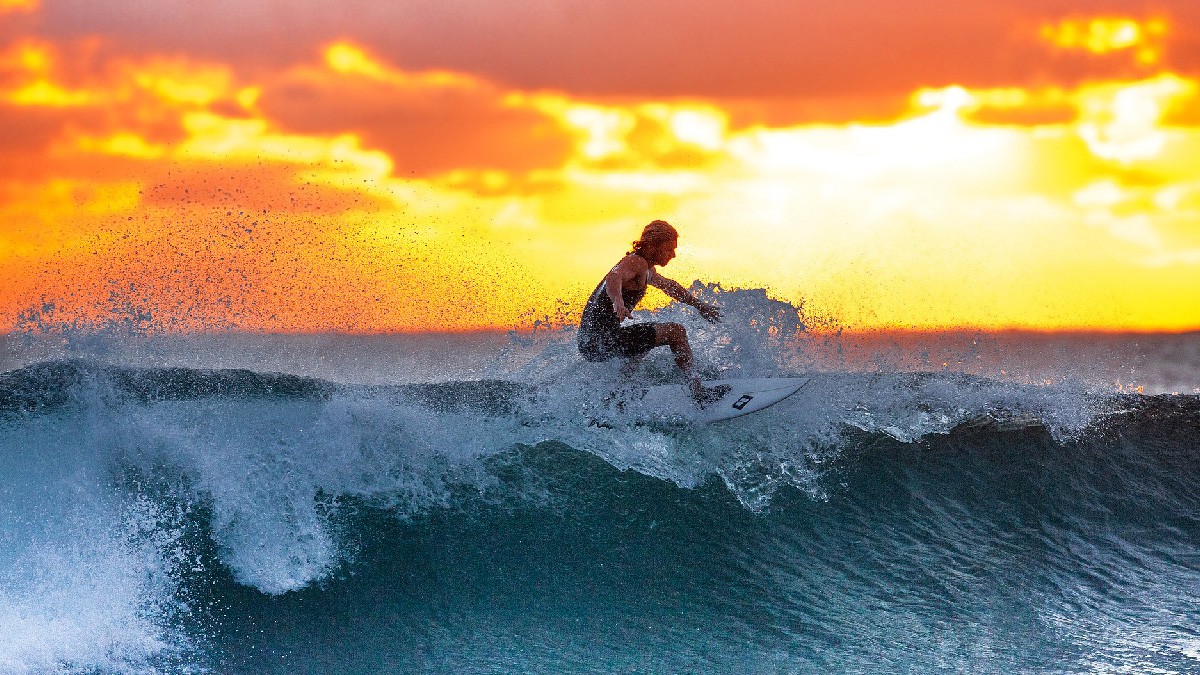 So there are plenty of surf schools in the area and their doors are open to anyone who wants to conquer the waves, or at least have a go at this water sport.
Strolling through craft stores
And if at any time you run out of ideas on what to do while you are in Tamarindo, something that might seem unusual is taking a walk through its artisan shops. Both those that are around the town as well as those by the beaches, have a huge variety of the most original souvenirs so that you don't go home empty-handed.
Although it may seem unlikely, walking around these shops will give you a much nicer experience than just buying. The conversations you will have with the locals and shop owners will give you a deeper understanding of their culture and an insight into everyday life in this beautiful town.
A postcard sunset
Something you cannot miss during your visit to Tamarindo are the amazing sunsets. This area will let you experience one of the most beautiful sunsets in the whole country.
And seeing them from the ground is already spectacular, but seeing them from a boat is a truly unforgettable experience. That is why there are companies offering different catamaran tours so you can experience one of the most magical moments of your visit to Costa Rica.
A quad bike ride
For all those who want to take part in activities on the land as well as in the water, we suggest taking a quad bike ride through this region's mountains and tropical forests.
You can rent a bike and enjoy tours of little corners of paradise where you can see the native fauna, like monkeys and coatis.
A spot of golf
Golfers are also in luck as this little Eden will meet every expectation for fans of this sport. There are great golf courses in this area that offer large courses surrounded by wild landscapes that you won't find anywhere else.
Horse riding
Enjoy a horse ride on the beach for several hours, passing through forests, trails and hills. You can go on a safari with these animals for a full day, a perfect experience for those who love horse riding and unique landscapes.
Excursions near Tamarindo
Costa Esmeralda refuge
Discover the surroundings of Tamarindo by visiting the Costa Esmeralda refuge, which exists to protect the tropical forests and mangroves in the Nicoya peninsula, near Punta Gorda.
Santa Catalina islands
A visit to these islands is a fascinating experience thanks to its marine life. Take a boat from Flamingo beach, dive in and see the giant rays and hammerhead sharks that live in the Pacific.
Bahía de los Piratas
Between the Bay of Brasilito and Tamarindo lies Bahía de los Piratas, a place that is not very well known by tourists but that doesn't mean it isn't an idyllic place surrounded by islets and dense vegetation. A perfect place to spend a full day.
Popular areas of Tamarindo
By the beach is the city's main avenue called

Calle Central. It is home to the most picturesque farmers market that is held every weekend, as well as numerous restaurants and shops where you can buy all kinds of things.
2

. The

Langosta beach

area is a long way from the previous street but it is worth visiting. It is a beautiful area that borders Las Baulas National Park and has many tourist centres.

To the north of Tamarindo is the

Grande beach area,

where as well as the wonderful beach with the same name, there are many hotels and restaurants offering travellers a peaceful and calm atmosphere.
How to get to Tamarindo
Daniel Oduber Quirós airport is 45 minutes from the town centre, if you want to fly to Tamarindo. Once there. there are taxi services that will take you towards your final destination.
If you are in any other part of Costa Rica and want to visit Tamarindo, you can relax, because it is well connected with the whole country with the 155 highway. You can easily drive there despite some uneven areas.
Costa Rican buses cover the entire country, so you can easily get to Tamarindo from another location. It is important to book tickets well in advance to avoid problems.
How to get around Tamarindo town
This small coastal town can easily be explored on foot. There is no regular public transport service so if you don't want to walk, it is best to take a taxi or rent a car through Asuaire Travel so you can visit the different areas independently.
Hotels in Tamarindo
There are many hotels in Tamarindo that tourists will be able to find when they arrive. Although there are different categories and ratings, as well as something for all budgets and tastes, they all offer an excellent service to their guests.
There is everything from all-inclusive resorts, to much cheaper hostels that are perfect for younger people who don't want to spend much on their trips, but who still want the experience of discovering new places.
Most of them are located on the beach and offer facilities like outdoor swimming pools, gyms, private parking, gardens, restaurants and spas. They also generally offer free WiFi, air conditioning and even barbecues for a good lunch.
An increasingly popular alternative to hotels is staying in a villa. These are large houses that usually have several bedrooms, a well-equipped kitchen, bathrooms, living room, television, air conditioning and usually a swimming pool. They are usually located in very quiet places and are ideal for those who travel in groups or those who want more privacy.
All hotels at Tamarindo beach, Guanacaste are ideal for a perfect holiday with your partner, friends or family, all in a beautiful location on the North Pacific coast.
Typical Tamarindo food
One of the things every tourist enjoys about visiting other countries is experiencing the local cuisine and Tamarindo is no different. Its cuisine plays a very significant part in the tourism industry.
The wide range of restaurants, from traditional local food to other international options means there is something for everyone. There are many establishments that have tables by the beach to enjoy amazing views while tasting exquisite dishes.
Delicious breakfast
Take the opportunity while you visit to try one of the country's most typical breakfasts of a fairly heavy dish with beans and mixed rice known as gallo pinto. It is served with scrambled or fried eggs along with fruit pieces, juices and coffee.
A different lunch
For lunch, there is nothing better than casado, a very popular recipe that also consists of beans, rice, plantain, salad and chicken meat, beef or even fish.
The name comes from a legend about a newly married man who came home from work one day and discovered a large amount of food on the table. It had been made by his new wife so he could tell her what he liked best. That way, she would know what to make in future.
Typical Tamarindo drinks
In terms of drinks, it is worth trying agua dulce (unfermented sugarcane juice and made from panela) served with hot milk or even as a cold drink with lemon. 
Obviously coffee is the star of this country and Arabica is the most common variety. It is much sweeter and smoother than other coffees and has a smaller amount of caffeine.
A most exquisite dessert
Finally, we would recommend trying some delicious local handmade ice creams that are made with exotic fruits like dragon fruit or pitaya.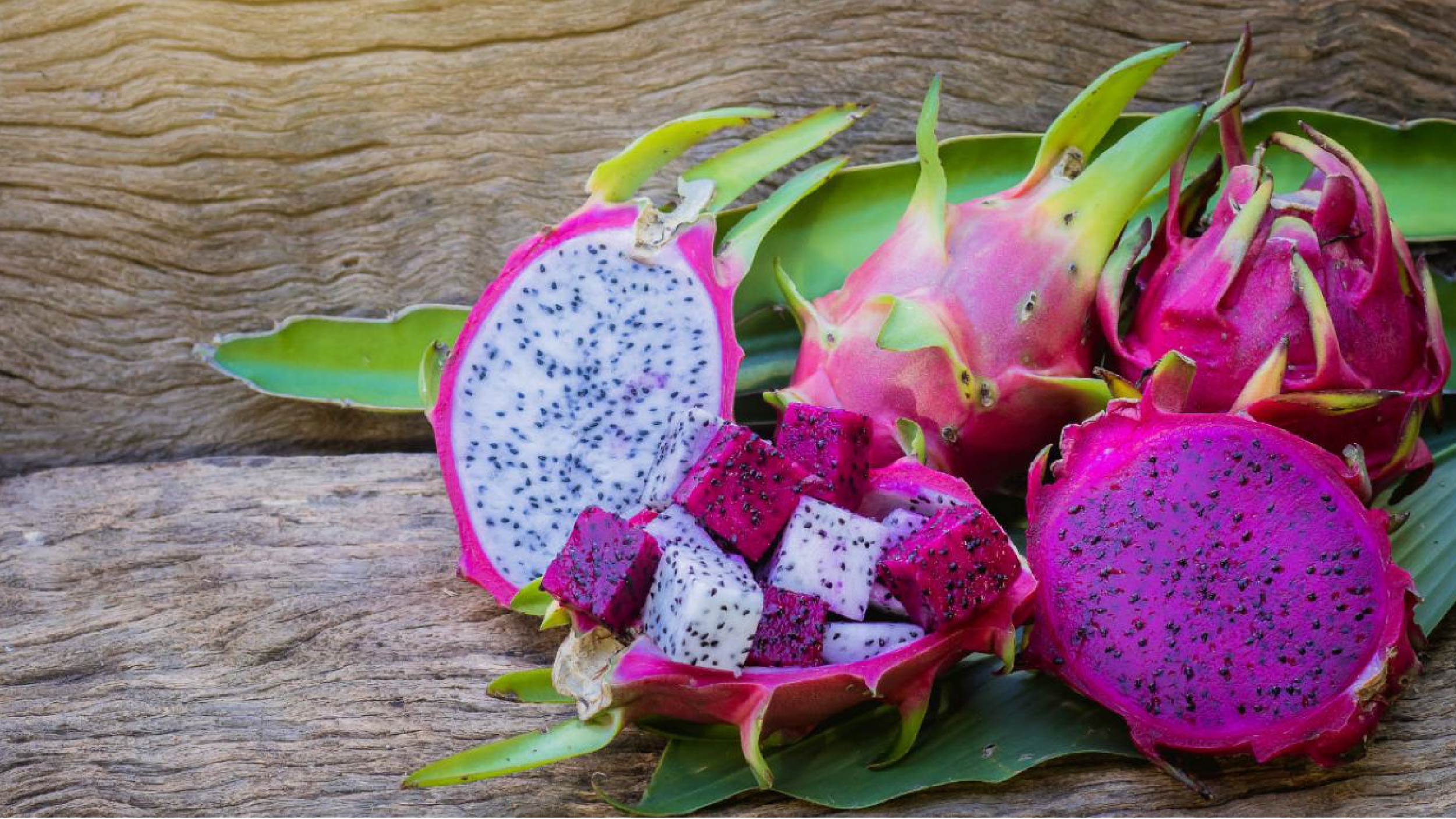 As you can see, Tamarindo will not disappoint. Excursions, boat trips, diving among coral reefs, seeing one of nature's most beautiful spectacles like turtle nesting, enjoying the North Pacific sun and water and sampling the region's typical food, are just some of the things you can expect when you visit this lovely Costa Rican town.