Tiempo de lectura
4
minutos
To know what to see in Limón, you can ask for advice from a travel agency responsible for preparing trips to Costa Rica and Central America. Of course, the beaches of Limón are one of the most popular tourist attractions in that province. However, some are beautiful and not as famous, or do not have an easy access. Afterwards, visit the Tortuguero National Park, as it is also a must-see. Undoubtedly, it is worth being informed on how to get to Limón and visit its main landscapes, taking advantage of the stay time.

What to see in Limón?
Limón is a province whose capital is the city bearing the same name, although it is also known as Puerto Limón. Its location is unbeatable in order to enjoy nature and have a pleasant weather all year long. The Caribbean Sea bathes its coastlines and it is an important commercial-exchange centre. It is not only important to know its beaches, the relevance of its vegetation and the animals living nearby. It is also interesting to know more about its current and past culture.

Culturally, it is an extremely rich city. It has a university, and plenty of languages are spoken. In addition to Spanish, namely the official colonisation language, English, Kryol Limonense, Bribri and Cabécar are also spoken. These last two are indigenous languages, and it is highly recommended to know how they sound and learn more about the culture of the population which occupied the area before colonisation.
The beaches of Limón
Some of the best beaches in Limón are not the best known by people travelling to Costa Rica. Nevertheless, it is possible that they are the most remembered ones once visited and, of course, the ones that leave in pictures a film-like memory. You can enjoy everything that its sea and postcard-like sands offer you. There is no doubt that relishing the sea is also relishing Costa Rica. Therefore, some of the recommended beaches are the following:

– Punta Uva Beach: white sand contrasting with the rainforest which almost reaches your towel, being a rival of the typical Hawaiian beaches, with gentle and calm waves, suitable for family trips.

– Cocles Beach: beach rarely frequented and very well cared for, with wild nature which will allow you to enjoy the shade offered by its vegetation without carrying umbrellas.
– Chiquita Beach: small beach where you can alternate sun exposure with baths and walks through tropical vegetation, where you will find diverse flora and fauna.

– Puerto Viejo Beach: this beach has black sand, but thin and pleasant to walk along the seashore, which boasts very soft waves, as well as turquoise and fresh water.

– Mananillo Beach: recognised as one of the most beautiful beaches in all Costa Rica, and ideal to spend the whole day under its large palm trees falling directly on the sand.
– Playa Bonita: spending the day at this beach away from the city is relaxing and also comfortable, as it has nearby services which will provide you with all the comforts you need.
Tortuguero National Park: the Costa Rican Amazon
This area has a pleasant climate all year long, but characterised by the constant presence of humidity, also thanks to its rains. This climate allows this huge green area to have ideal habitats for the life of different biological varieties. There are more than 2,000 different beach species identified, and 400 tree species. Although many animal species also coexist, what makes this park popular is that many turtles in the world spawn at its shores.
Visiting this park is essential when visiting Costa Rica. Not only because of its greatness, but also because of everything you can learn from different fields of knowledge and everything that nature offers you. In addition, you will have the opportunity to enjoy the beaches of the area in a different way, not just to take a bath or discover the seabed. Undoubtedly, knowing more about the dazzling life of flora and fauna in this park will create a beautiful memory for you.
Organising a trip to Costa Rica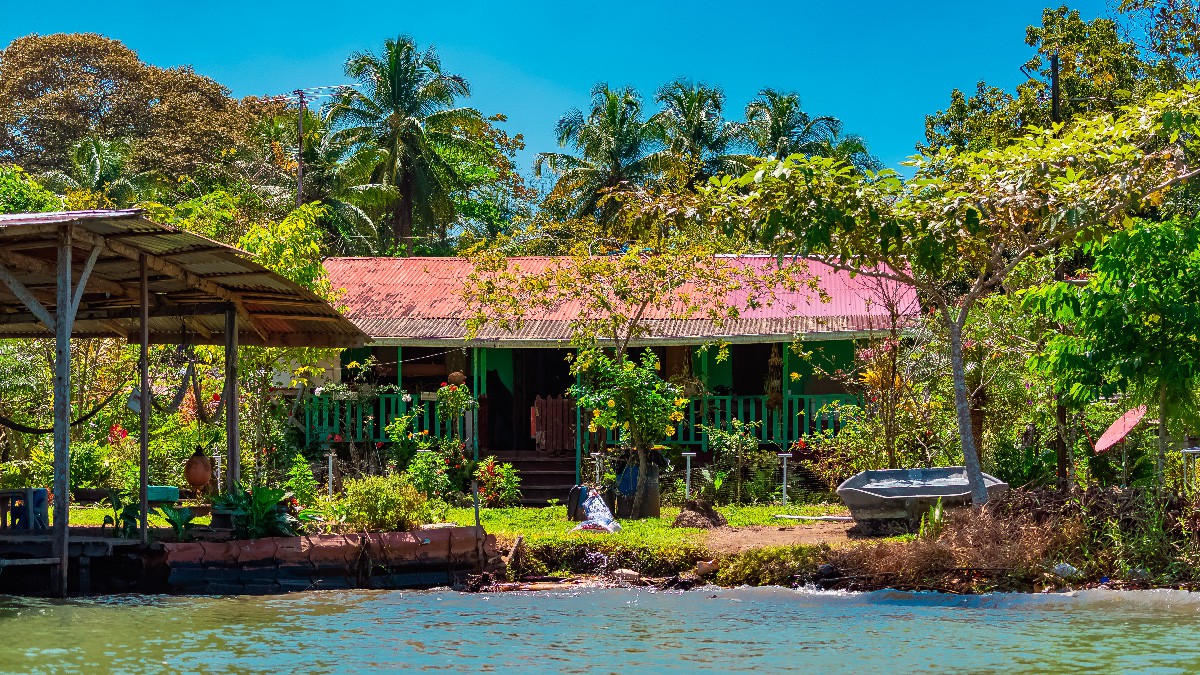 Heading to Costa Rica with your trip organized is vital to make the most of your stay. Do not be afraid of staying too many days, because surely you will not be lacking things to see in Limón. Instead of being overwhelmed, try to fully enjoy what you are going to experience and do not rush the step: it is better to see little and good, than much but bad. If you need a whole day to visit a park or do an activity, you will have another opportunity in the future to return to Costa Rica!