Guatemala is an amazingly cultural and naturally beautiful place to visit,There are many things to do in Guatemala. Like a number of climatically-similar Central American countries, Guatemala has a rainy season and a dry season, but its weather's activity also depends on the microclimate in the region you happen to be in, so it's important to understand those in order to best plan your trip.  
The best time to visit can also depend on what you want to do there.  Hikers, for example, may find that the best time to visit is during the dry season, when the weather is comfortably cool and rainfall is scarce.
The dry season in Guatemala lasts from November to early May. Although it can sometimes rain during this season, it isn't all that common. Guatemala is coldest from December through February, with daytime highs in mountainous regions usually ranging the mid-60s (15°C).
After February, the weather starts climbing as the country progresses towards the rainy season. The rainy season starts near the end of May, lasting until early November.
Afternoon showers are common, but the skies generally clear up in the morning and in the evening. September and October have the most rainfall, and temperatures are warmer this time of year.

The rainy season is actually a great time to visit Guatemala , as fewer tourists are enticed by the moist weather and hotels start offering lots of discounts. The country is also much greener during this time of year, so if you're willing to put up with the daily afternoon rain, you're sure to witness some incredible lush beauty during the rainy months in Guatemala .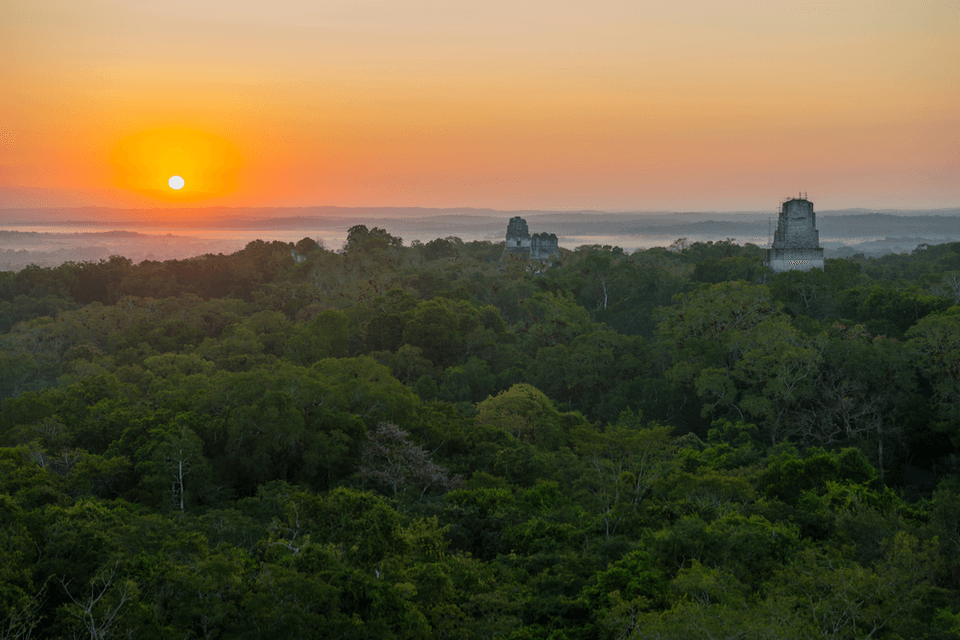 The peak of tourist season is from December to April, around Holy Week. During this time, more tourists arrive in Guatemala and hotel rates rise in response. Additionally, Guatemalan schools typically go on vacation from mid-October until January, when Guatemalan families take trips and popular destinations fill up with locals.
We firmly believe there is no bad time to visit Guatemala; no matter what the weather, you'll be able to enjoy the amazing sights of rainforests, ruins, and volcanoes, and enjoy the warm hospitality and delicious cuisine of the local community.  
For any assistance in selecting the best time for your trip, count on Asuaire Travel to help maximize your experience!
Design your trip to Guatemala today!