Guatemala is a gorgeous Central American country with loads of amazing culture and history, and it's definitely one of those places you want to carefully plan your trip to, to make sure you don't miss any highlights.  To help, we've put together a list of some of the best places in the country to visit.  Don't forget your camera!
1. Antigua Guatemala
You've probably seen photos from this insanely picturesque colonial town, located in the Guatemalan highlands.  A designated UNESCO World Heritage site, Antigua offers some of the world's most intact colonial architecture, breathtaking views of not one or two, but three volcanoes looming in the town's backdrop, and no shortage of cute shops and cafés to visit.
2. Volcan Pacaya
There are more than 30 volcanoes in all of Guatemala, but we like Pacaya because of its proximity to Antigua, and the fact that it's a pretty easy hike to its summit.  Spectacular views await you, both at the top and along the way as you scale the side of this natural beauty.
3. Lago Atitlán
Deemed one of the most beautiful lakes in the world, a visit to Lake Atitlan is sure to take your breath away.  Its crystal blue waters are surrounded by incredible volcanoes, and its shores peppered with Mayan villages housing a huge wealth of culture.
4. Chichicastenango
Your trip definitely needs a visit to Chichicastenango, a souvenir shopper's mecca packed with the amazing work of local Guatemalan vendors, particularly on Thursdays and Sundays.  You may have to do some bargaining to get the best deal, but it will be so worth it to bring those one-of-a-kind pieces of art home to your loved ones.

5. Flores de Petén
This island town located on Lake Peten Itza is another popular colonial town, thanks to its proximity to Tikal and some other nearby attractions.  The mesmerizing, tranquil vibe of this town is hard to explain, so we definitely recommend you experience it for yourself.  Just be careful — you may never want to leave.
6. Tikal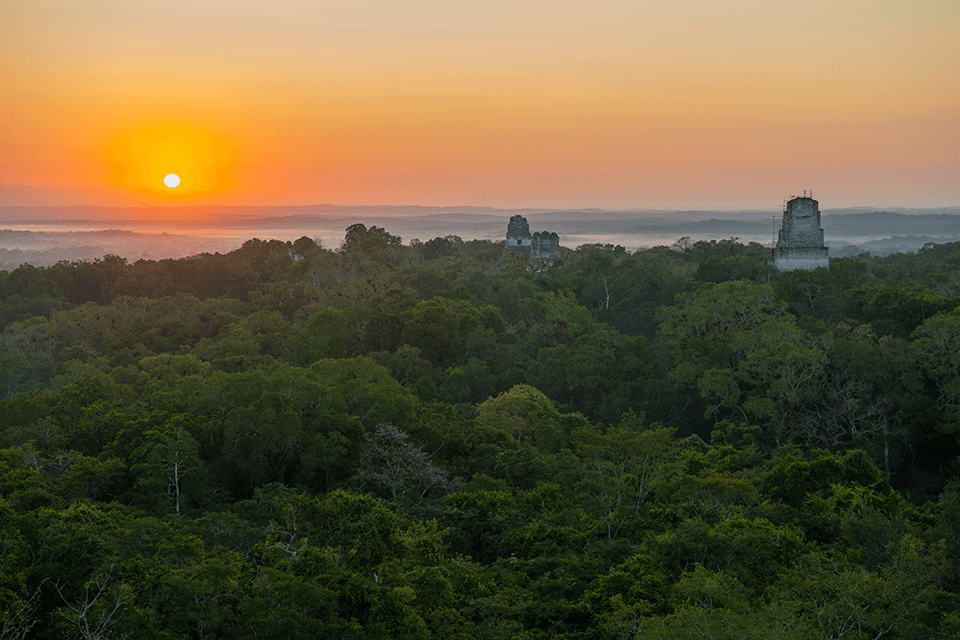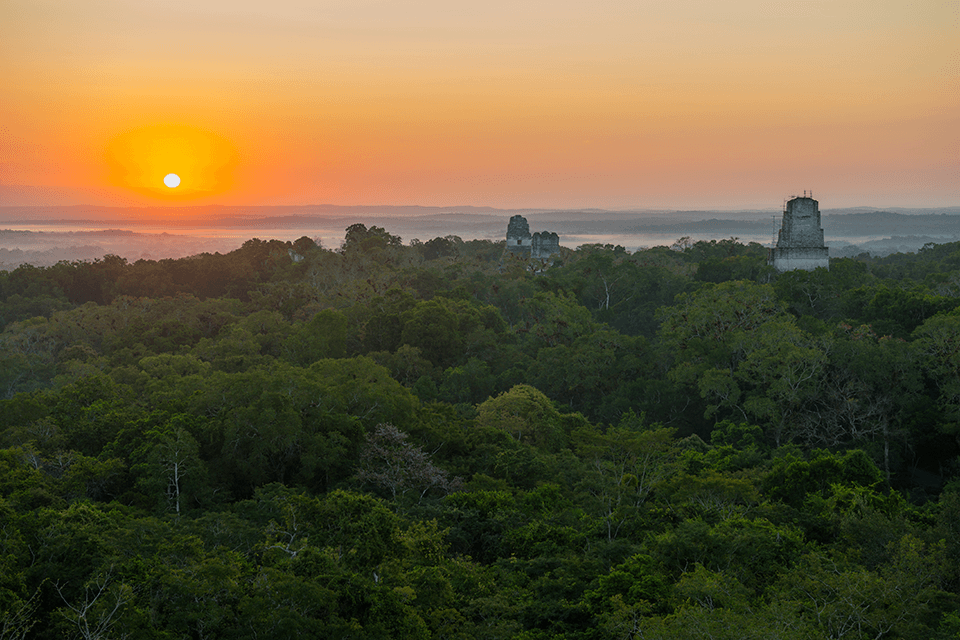 A famed Mayan ruin site that receives thousands of visitors each year, the dense jungle surrounding Tikal saves it from having that tourist-trap feeling.  You're sure to spot tons of exotic birds, monkeys, and other animals, all while getting the wind knocked out of you by the sheer immensity of the ruins.
7. Semuc Champey
When it's time for a little adventure, head over to this 300-meter long naturally-formed limestone bridge in the middle of the jungle outside the town of Lanquin.  Here you can go swimming or river tubing in the turquoise waters, take a hike to explore some amazing caves, or just relax and marvel (the marveling is both mandatory, and unavoidable).
8. Rio Dulce
As charming as its name, Sweet River, this popular destination features not only the river itself, but a small colonial Spanish fort, access to a hub of shops, markets, restaurants, and hotels, and the unique experience of a self-contained aquatic community.  Make a stop on your way to Tikal and take your pick of water-based activities to spend a few hours on.
What Guatemalan destination have you fallen in love with?