Election season in any country can be a challenging time, and Costa Rica 2018 election's were certainly no exception. Politics have the power to divide us, as campaign season brings to light the beliefs of everyone we know, beliefs we may find difficult to accept or understand in some cases.
Resentment and confusion can begin to fester among friends and families, and those underrepresented within a community may feel fear and exclusion. More importantly, however, these challenging times have the power to unite us, to bring our voices together and propel us to new heights of progress and human empathy.  That is what Costa Rica proved on election day, April 1, 2018.
The victory of President-elect Carlos Alvarado symbolizes many important accomplishments for this tiny Central American leader of environmental consciousness. Alvarado's stance on issues such as education, labour, and same-sex marriage, as well as his vocal opposition of the use of religion as a political instrument, stand as beacons of hope for citizens concerned by the country's traditionally conservative tendencies.
Under Alvarado's government, the Costa Rican LGBTI community sees the promise of a new future, one of inclusion and equality.  
Another overwhelming win for equality is Alvarado's vice-president Epsy Campbell, an economist and longtime politician of Afro-Costa Rican descent, who raised her voice for the complete inclusion of black Costa Ricans throughout the course of the campaign.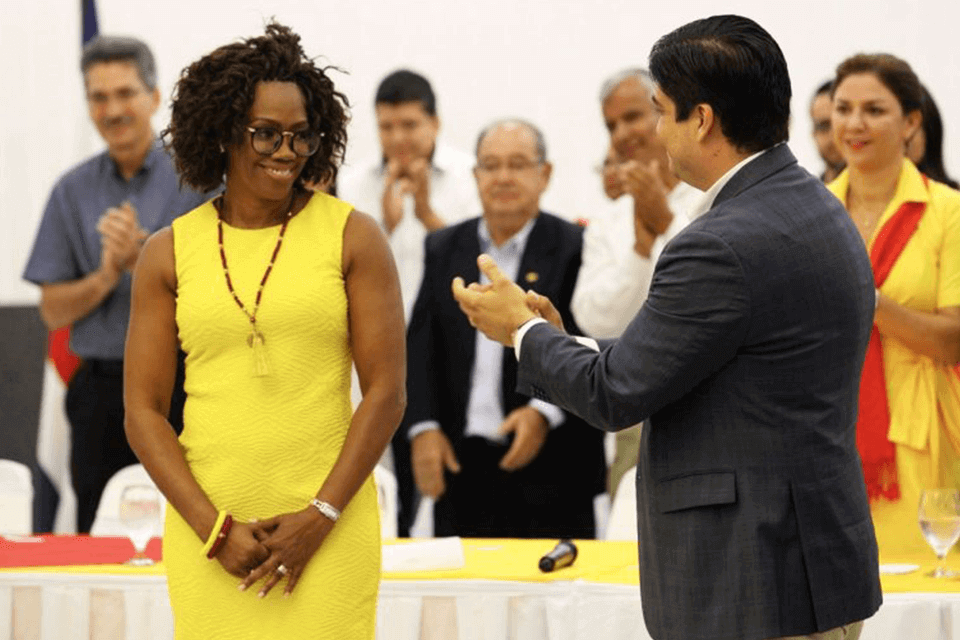 Contrary to many Americans following the Trump election of 2016, citizens of Costa Rica felt protected by their government rather than betrayed by it. In a display of government appreciation rarely seen in a political context, many ticos expressed their gratitude to the Costa Rican Supreme Electoral Court by covering the court's plaza in flowers and handwritten messages of triumph and unity.  Messages included "thanks for the incredible work", "the TSE (Supreme Electoral Court) defended us", and "our democracy continues to be an example for the rest of the world".  
Truthfully, much of Costa Rica serves as an example to the rest of the world.  The country's motto is "pura vida", an expression that holds any number of positive, laid-back, and celebratory connotations.  But much more than being characterised by its natural beauty and pro-relaxation attitude, Costa Rica has now made its mark as a democracy that strives to defend its people and their rights, to prioritise education, and to open its mind to previously ignored issues of equality.  
Carlos Alvarado certainly has his work cut out for him, to answer the call expressed by voters to provide the education, health, security, and social development that the country needs.  And, among other things on its horizon, Costa Rica (which already produces 99% of its renewable energy) aims to be the first carbon-neutral country in Latin America, and to eliminate commercial use of plastic by 2021.   
As we gaze proudly upon the achievements of our Latin American family, we invite you, now more than ever, to visit, enjoy, and learn from the ongoing hard work of the Costa Rican people.  
Pura vida, indeed!
Start planning an unforgettable and loving trip to Costa Rica with Asuaire Travel today!