We get it. You're young and you want to explore the world on your own, and Costa Rica is the perfect destination for a solo holiday!
Here are the best options for a single holiday that will give you have the time of your life:
1. Manuel Antonio National Park
Manuel Antonio National Park is globally recognized, both for its rainforest and its wildlife, including raccoons, monkeys, toucans, and starfish.
Furthermore, the area surrounding the park is very attractive, full of restaurants, bars, and hotels to suit anyone, and perfect to have some fun and meet new people.
If you want to visit this park, we recommend our Stay 3 Pay 2 tour.
In addition to the park, you will visit Monteverde and Arenal Volcano.
2. Caribbean and Pacific
If you want to visit several destinations in Costa Rica, but you cannot decide where to go in Costa Rica, then this is the tour for you.
You can visit the most beautiful places in the Pacific and Caribbean, such as Tortuguero National Park, Arenal Volcano, La Fortuna de San Carlos, Monteverde, and Manuel Antonio.
This tour includes the most popular destinations in Costa Rica for singles, with sites and activities that will take your breath away.
3. Spend the New Year in Costa Rica
This is the best option if you want to start the new year on an adventure. You can visit varied destinations, such as the capital of San Jose, Arenal and Poas Volcanoes, and Tortuga Island. Each journey will be a completely new and rich experience, perfect to enjoy your trip of independence.
4. Corcovado National Park
This destination for singles is located in the southern pacific of Costa Rica and is one of the most important national parks because of its fauna. You'll run into tapirs, jaguars, macaws, deer, monkeys, crocodiles, iguanas, and frogs. This incredible journey awakens the adventurous spirit of all visitors. You will definitely make freindships to take home with you during his trip.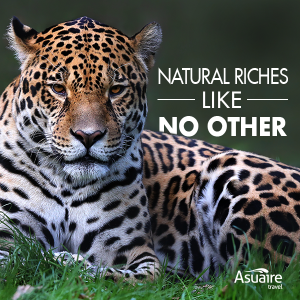 We recommend staying at La Leona, an ecolodge especially created for you to relax while enjoying the natural surroundings. Each room has an ocean view and is surrounded by rainforest. Incredible, right?
5. Puerto Viejo
This beach town is located in Limón, a province well known for its rich culture, music and Afro-Caribbean gastronomy. The nightlife here is an amazing experience you can't miss. You will find live music everywhere, and people from all around the world, who come looking for a good time.
Enjoy crystalline waters, and the option to dive and explore coral. With Asuaire, we'll give you the best hotels in the area, such as the Bugabutik, a small but cozy place near the Caribbean Sea, where you can relax in the middle of the jungle.
When looking for a vacation for singles, Costa Rica has endless options.