At Asuaire Travel we know all the essential places that you have to discover in Costa Rica. You have no idea how much this country has to offer you. Do you want to know some of the most interesting options?
Essentials in Costa Rica
With our travel agency in Costa Rica you can visit all the places of interest in the country in a simple and totally safe way. The landmarks most requested by our customers that you can visit if you travel with Asuaire Travel are the following.
The Arenal Volcano
Volcanoes are one of the most valuable attractions to see in Costa Rica, but this is the most important of them all. It is an active volcano: you can see lava coming out of its crater and hear the explosions and tremors inside. It is possible to go around through La Fortuna and observe it at night from the hot springs, enjoying a good cocktail. Asuaire Travel prepares you for the excursion there with total security so you only have to worry about connecting with the environment.
Tortuguero National Park
Tortuguero National Park is one of the most special destinations in the country. It can only be reached by boat. In this place you can enjoy the most typical dishes of the Caribbean while enjoying the best beaches. At night you can see sea turtles in their natural habitat, an unforgettable memory. Also, the advantage of doing it with us is that you can take a canoe between different parts of the park to enjoy native animal spotting (if you're lucky).
Ostional
We take you to Guanacaste, which is part of the World Heritage Site in Costa Rica. In this part of the Pacific, turtles also nest which creates a great show. We accompany you to always show you the value of what you are seeing and help you take care of the flora and fauna.
Poás volcano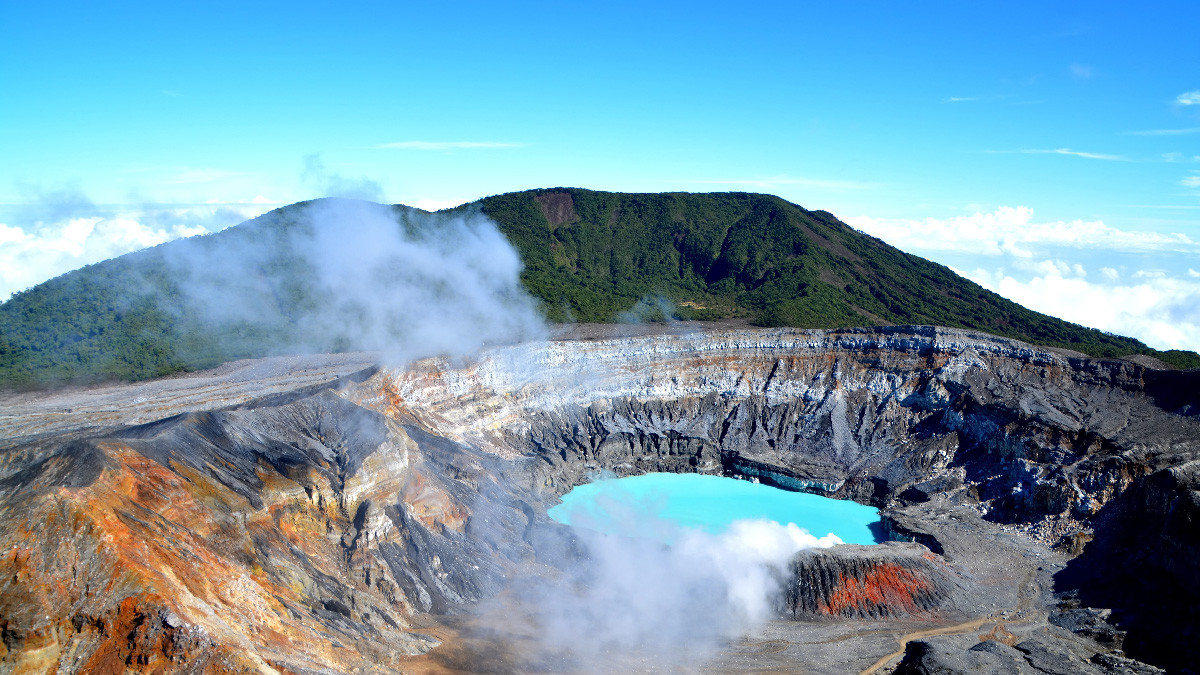 The advantage of trusting us for your visit to the Poás volcano is that you can climb to the top of its steamy crater with the help of a guide. The fog ends up completely covering it, creating a spectacular landscape. We will get up early to enjoy it while enjoying the added value of the legends that we will tell you.
Manuel Antonio National Park
It is located in the most tourist and crowded place, but you have to go because the Manuel Antonio National Park is a wonder for the senses. Our agency offers you beautiful and interesting tours of the beach. You will get much more out of the area because we will offer you relevant information during the visit. In addition, on this coast you can go down to Drake Bay and the Osa Peninsula.

Monteverde
Going to Monteverde means contemplating nature in its purest form. You will feel like you are in Eden in the middle of its cloud forest (remember to wear warm clothes). We will discover the flora and fauna of the area by walking, we will get as much as possible from its lush landscape and pass through suspension bridges that are built on green tapestries that will take your breath away. Monteverde is, par excellence, a place of entertainment in Costa Rica where you can see the Quetzal bird, one of the most symbolic birds of Central America.
Corcovado National Park
Can you imagine hiking through the jungle? You can do it in Corcovado with Asuaire Travel. It is one of the places in Costa Rica that is the hardest to reach, but you cannot miss it under any circumstances. The only accommodation includes some campsites. It is a paradise where 3% of the biodiversity of the entire planet is concentrated. Also, we will show you unspoilt beaches, we will go trekking and we will see jaguars, ocelots, pumas and tapirs.
The Celeste River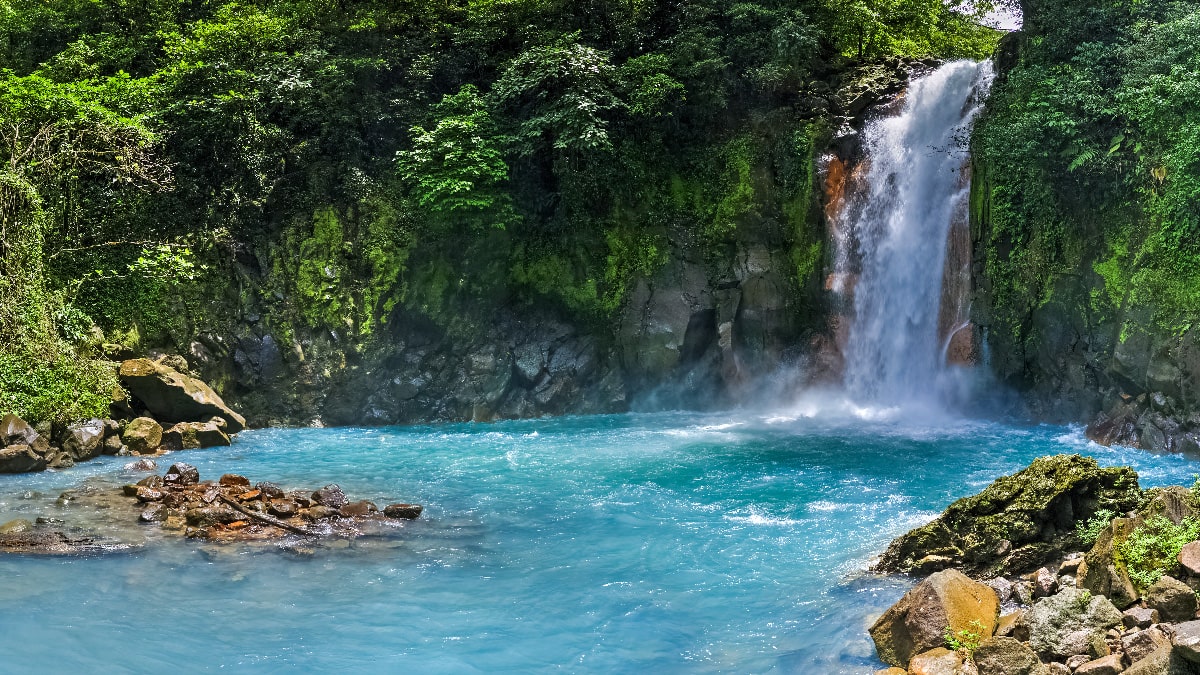 Surprisingly, the Celeste River is one of the places that tourists visit less. It is located on the slopes of Tenorio, an important volcano in Costa Rica. It is a protected space through which we will continue walking while we follow the course of the river, which is an intense turquoise colour that will make you feel like you are in the middle of a painting. Also, at one point along the way we will reach some impressive waterfalls. Of course, remember that bathing is prohibited.
Cahuíta
Again in the Caribbean, Cahuíta is near the border with Panama, as well as Bocas del Toro, an archipelago which has a significant Caribbean and Rastafarian feel. It is a perfect corner for diving enthusiasts, since it is very easy to see marine species such as sharks just a few metres from the coast. Trekking is also very popular (we will plan spectacular routes).
Whatever you are looking for, Asuaire Travel can provide it
Costa Rica is a country in which you can visit amazing destinations every day. For example, we could add Samara, Puerto Viejo, Gandoca-Manzanillo, the Braulio Carrillo National Park or the above-mentioned Tenorio volcano. Everything will always depend on the time you have, which is the main limiting factor.  For the rest, you choose what you like best. With Asuaire Travel you will always have the possibility to create customised trips.