You've probably heard that the Costa Rica biodiversity is 5% of the total biodiversity in the world, this means that this country is home to many endemic species (own unique species in the region) as well as impressive wildlife wherever you look.
However, many of these species of plants and animals are currently endangered. Luckily, protected in national parks and biological stations, to prevent its population continues to decline.
Do not miss to know these 5 species on your next trip to Costa Rica!
MACAW
This colorful bird was originally discovered in Costa Rica and today continues to play in the country outside of captivity. You can usually see them high in the treetops, in national parks like Palo Verde, Carara, Corcovado and Zoo Ave.
Because they are so exotic birds are sometimes captured for the pet trade,which is totally illegal in Costa Rica .
 TITI MONKEY
The marmoset and squirrel monkeys inhabiting the side, and some tropical mangrove forests; It is critically endangered since 2008 by the destruction of their habitat and feeds on insects, fruits and some leaves.
Currently they are scarce, but if you're lucky you might run into any in Corcovado , Manuel Antonio National Park  and parts of Panama.
 RED FROG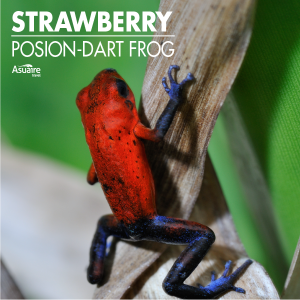 A frog quite small but highly poisonous lives in lowland areas in the rainforests!; their main predators are snakes and even the same species, as these frogs are so territorial that can kill each other.
They are found in national parks Arenal Volcano, Tortuguero Costa Rica and La Selva Biological Station (plus some areas of Nicaragua and Panama).
 BAULA TURTLE

The leatherback is the world's largest turtle, is unique in that its shell is a leather-like texture and a lot smoother than the other turtles structure. It is critically endangered because many mammals, birds, crabs and human eggs are eaten. In addition, many of the baby turtles that do reach hatching, fail to reach the ocean because in their way they eat other animals or die sunburned. If you go to Playa Grande, Tortuguero, Osa Peninsula, Corcovado, Boca de Matina, Playa Ostional, Playa Gandoca, or Playa Naranjo, you should be aware of the season, because you might be lucky enough to see them spawn or born.