Have you ever wondered what's the best beach in Central America? Surely you won't be able to give a definite answer because it's difficult to choose just one beach from all the wonderful beaches in the region.
Central America is a place which is still currently unknown to many people. However, its countries hide true natural paradises characterised by the proliferation of abundant nature where we can also admire a great variety of native species.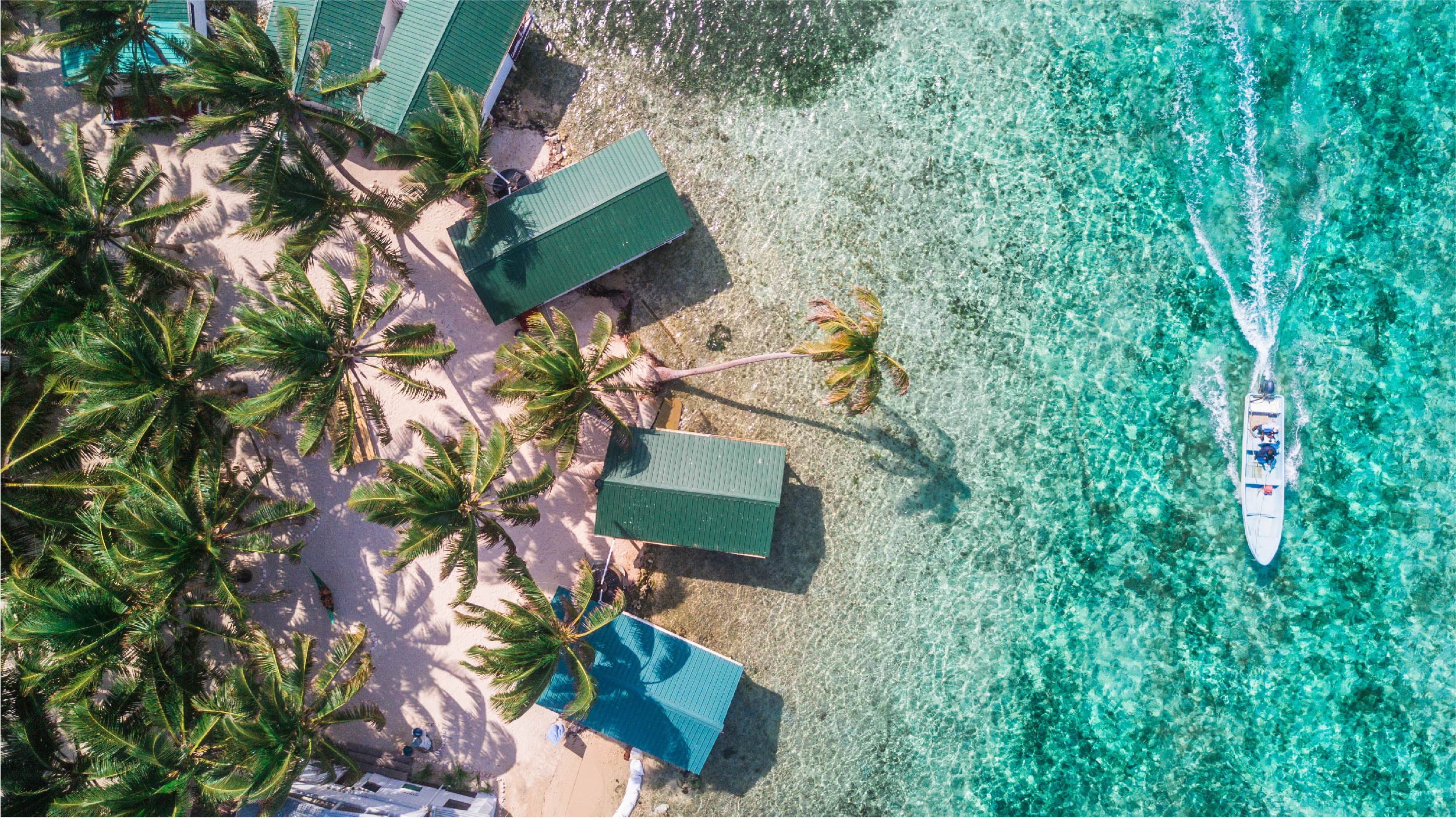 It's the perfect destination for all those who like to enjoy unique experiences in different places. One of the main attractions of the area is the numerous beaches that are spread along the coastline which overlooks the Caribbean Sea and the Pacific Ocean.
What's special about the beaches of Central America?
Central America is an ideal destination for beach and sun lovers. Its exceptional geographical location and its abundant nature allow for the existence of beaches of unparalleled beauty, which many classify as true tropical paradises.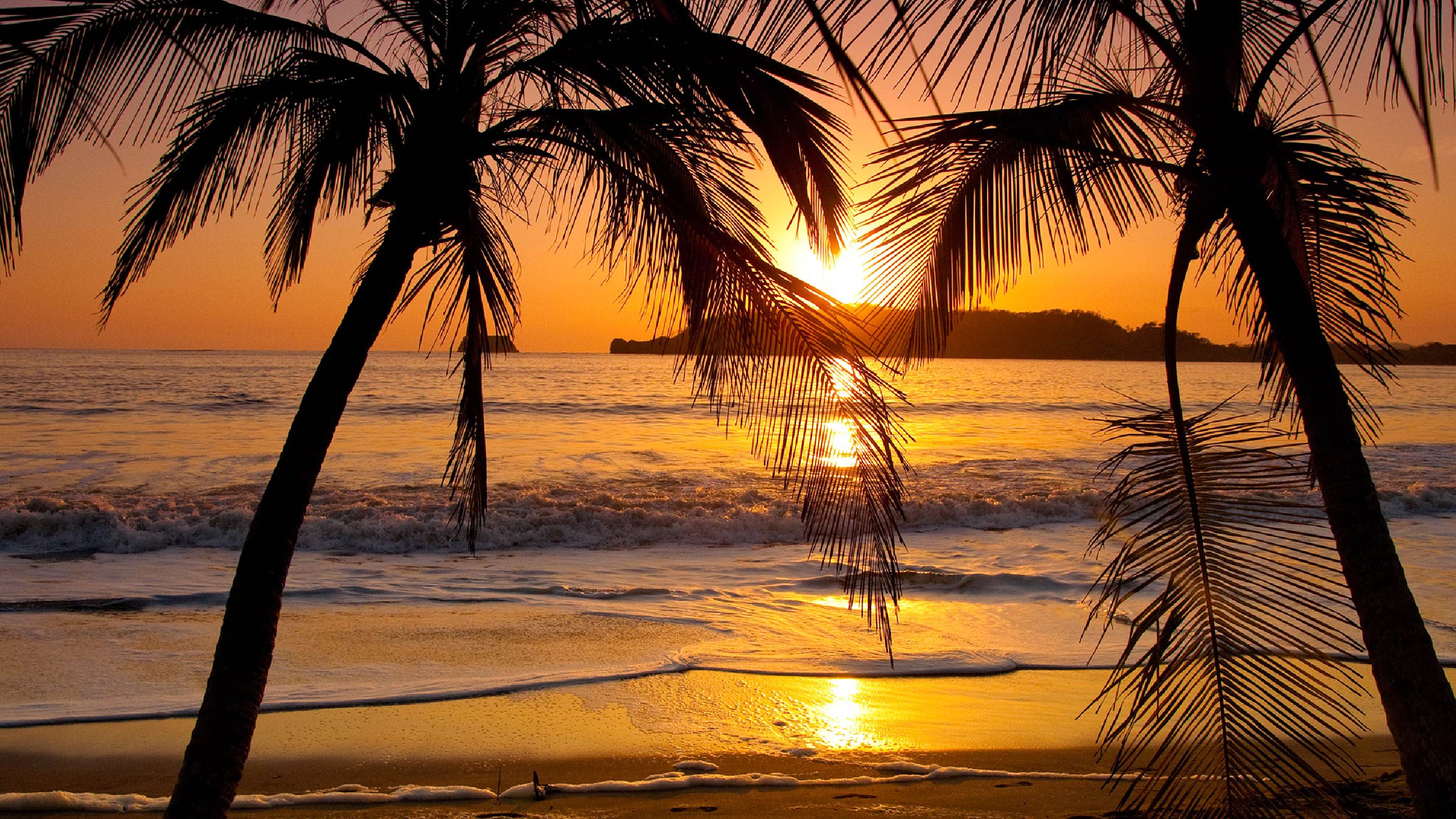 As it's an isthmus, you can enjoy stunning beaches both on the coast which overlooks the Caribbean Sea as well as the Atlantic and Pacific oceans. A geographical phenomenon which brings this region landscapes and beaches that are very different from each other, but full of a special magic given by the combination of volcanic and tropical lands.
In addition, it's one of the few places in the world with two completely different oceans along each coastline. 
Belize is an exceptional country which has almost 400 kilometres of Caribbean coast full of exquisite natural formations. Home to lots of beaches, many of them recognised as natural monuments or protected natural spaces due to the great biodiversity they host.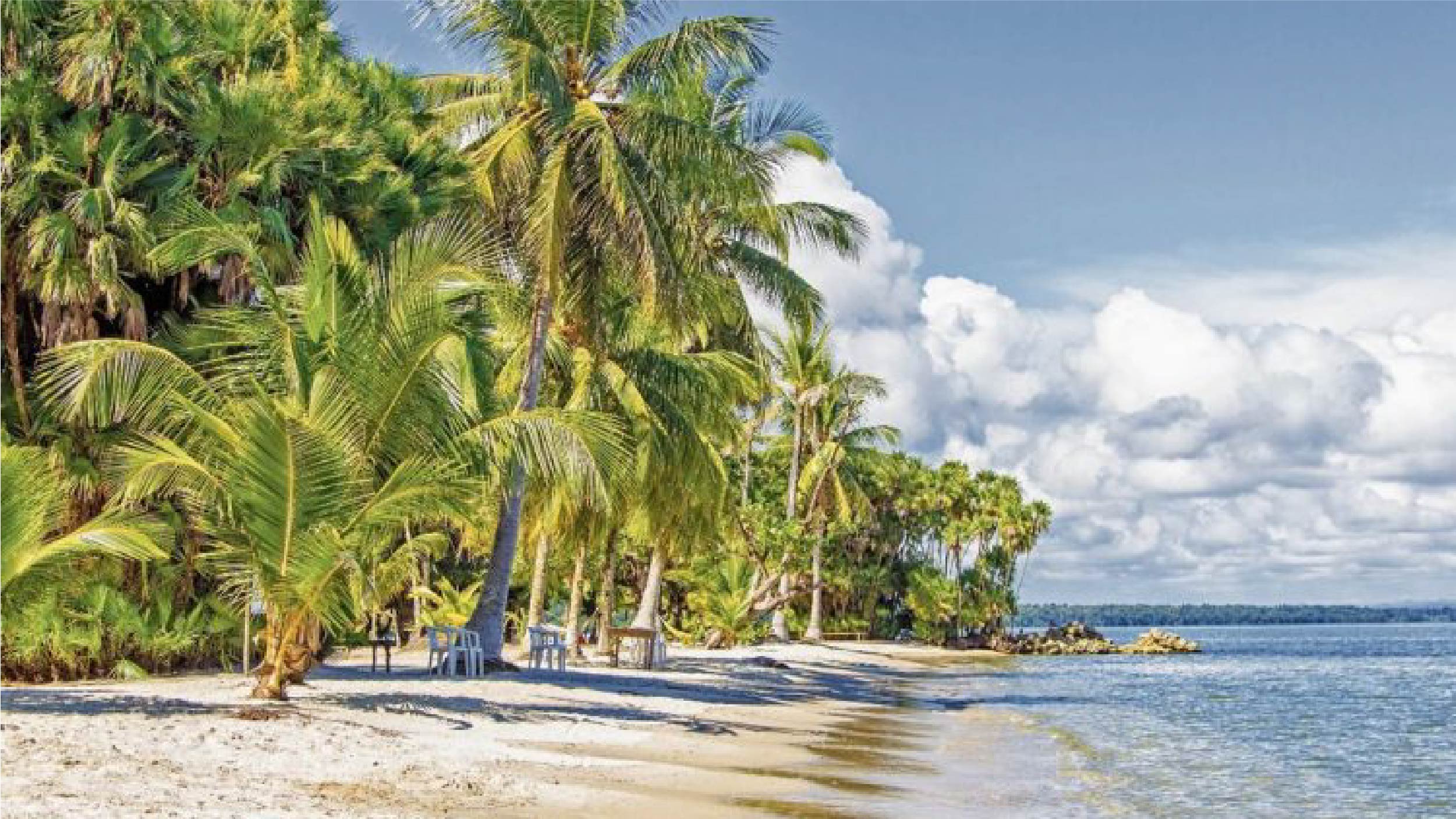 Costa Rica offers you many beautiful beaches on both coasts, separated by impressive mountains and volcanoes. A natural wonder where you can also interact with native species such as howler monkeys, pizotes, toucans, sloths, etc.
Guatemala will surprise you with its wonderful volcanic sand beaches lapped by the Pacific Ocean. But it also offers beaches with turquoise water, white sands and coconut trees on its small section of Caribbean coast.
In El Salvador and Honduras you can also have an incredible holiday on its many beaches, which also stand out for their magnificent conditions for practicing water sports and exploring seabeds.
A tour of the beaches in Central America
To give you an idea of the incredible variety of beaches in Central America, we'll take a short tour of some of the destinations to visit in Central America.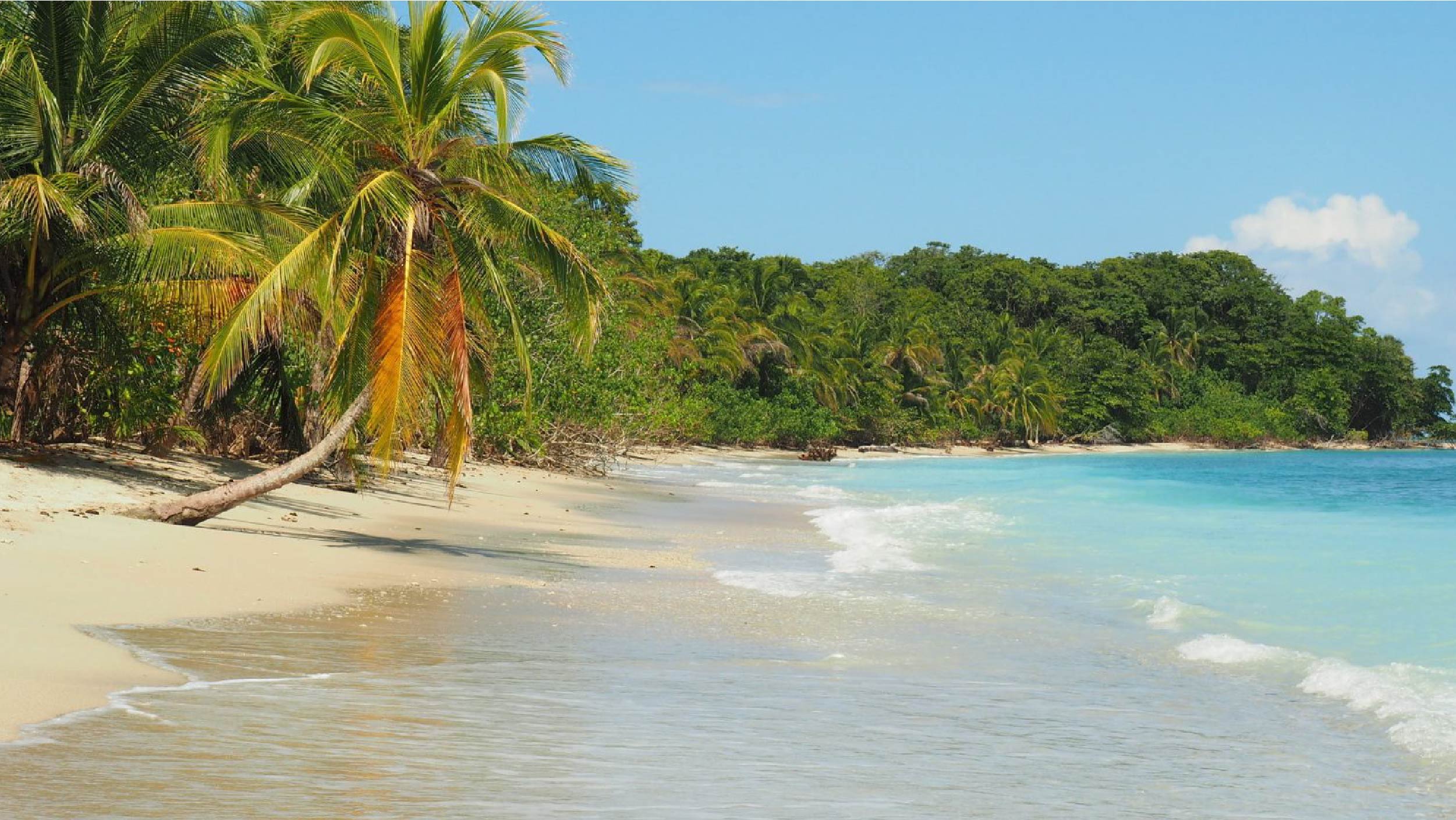 We'll start with Costa Rica, a country recognised internationally as a true natural treasure, where you can enjoy wonderful beaches. On the Costa Rican Caribbean coast we can enjoy the stunning beaches found in the Cahuita area, in Limón province.
The most famous is Playa Blanca, in the Cahuita National Park. But there's also Playa Negra, Round Rock Beach and Playa Grande.
You'll find many beaches on the Pacific coast. If you go to the northern part you'll find the great hotels; in the centre there are lovely options for white sands and turquoise seas, surrounded in addition by jungles and wildlife and in the south you can discover small beaches surrounded by the wild setting of the Corcovado National Park.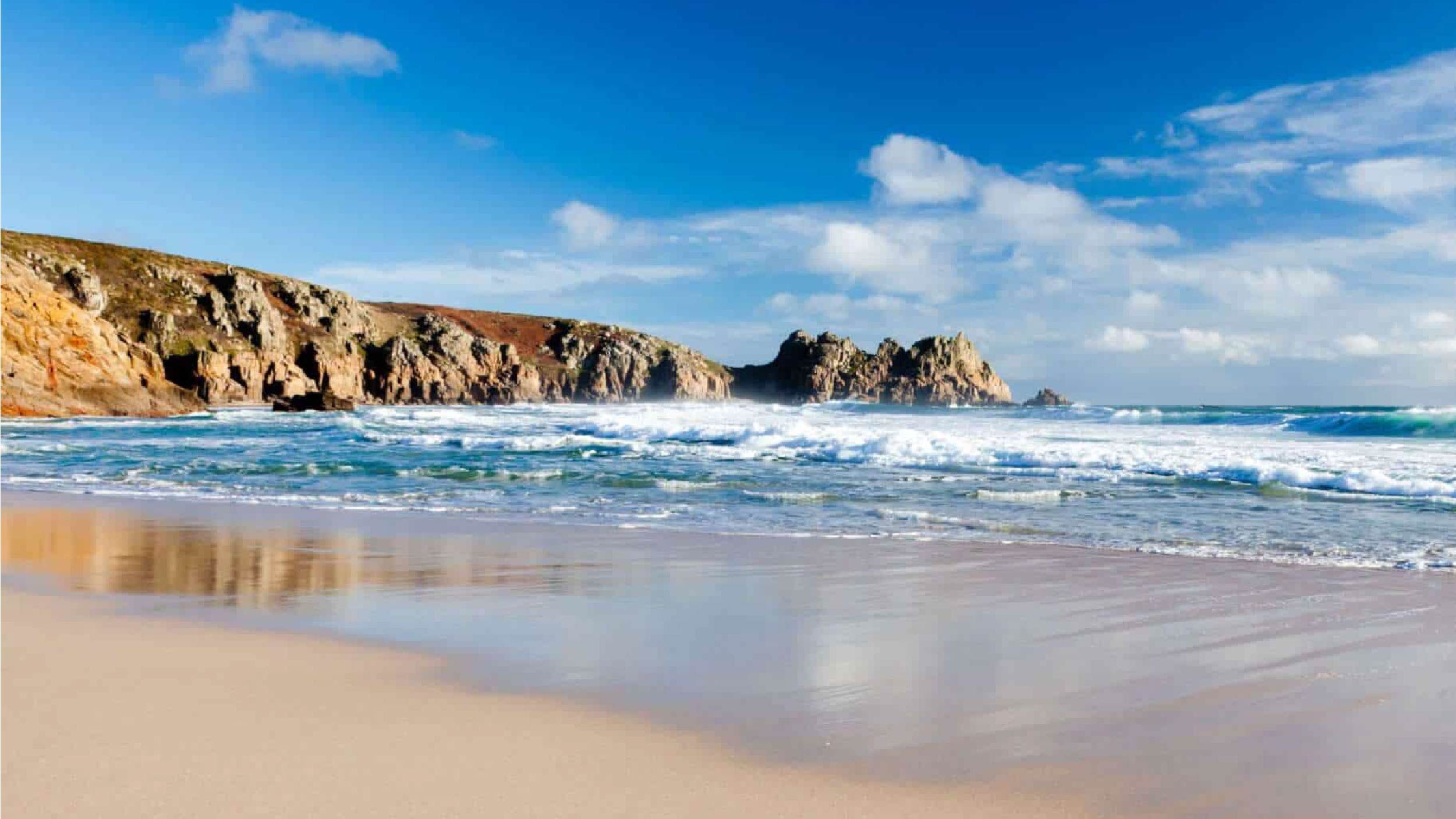 In El Salvador you'll find some of the best beaches in the world for surfing. Among them we can name Las Flores beach in San Miguel, El Tunco beach and La Paz beach in the department of La Libertad.
If you prefer a quiet beach without any waves, then your best option is the Costa Azul beach in Sonsonate. A quiet and safe haven away from the tourist crowd.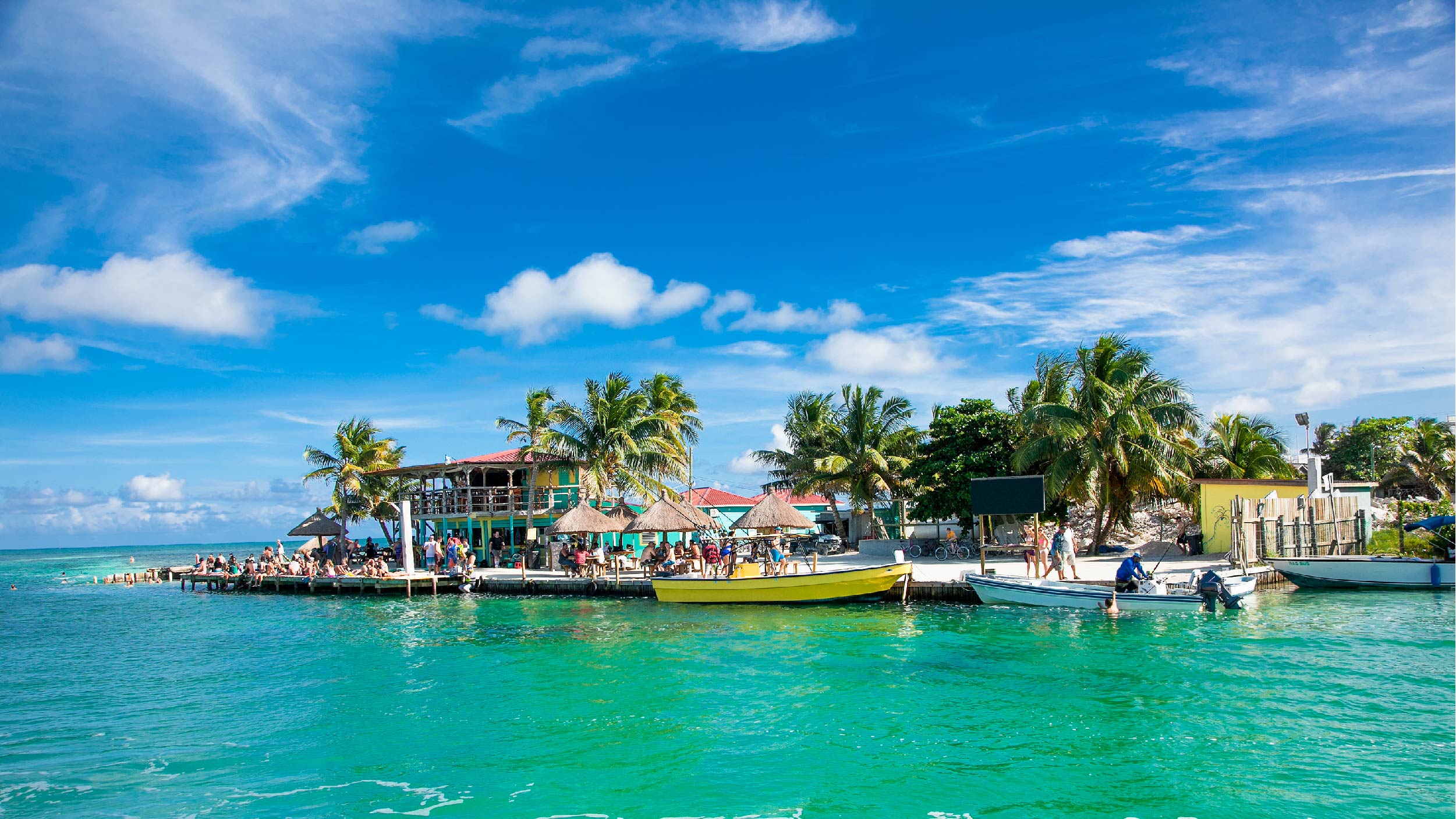 Belize is a country lapped by the Caribbean Sea with a large number of islands. A perfect setting for us to enjoy amazing beaches, full of natural treasures such as coral reefs, turquoise waters and impressive animal diversity.
Its best known beaches are on the Caulker Caye and the Ambergris Caye island, ideal for enjoying water sports such as windsurfing, snorkelling and diving.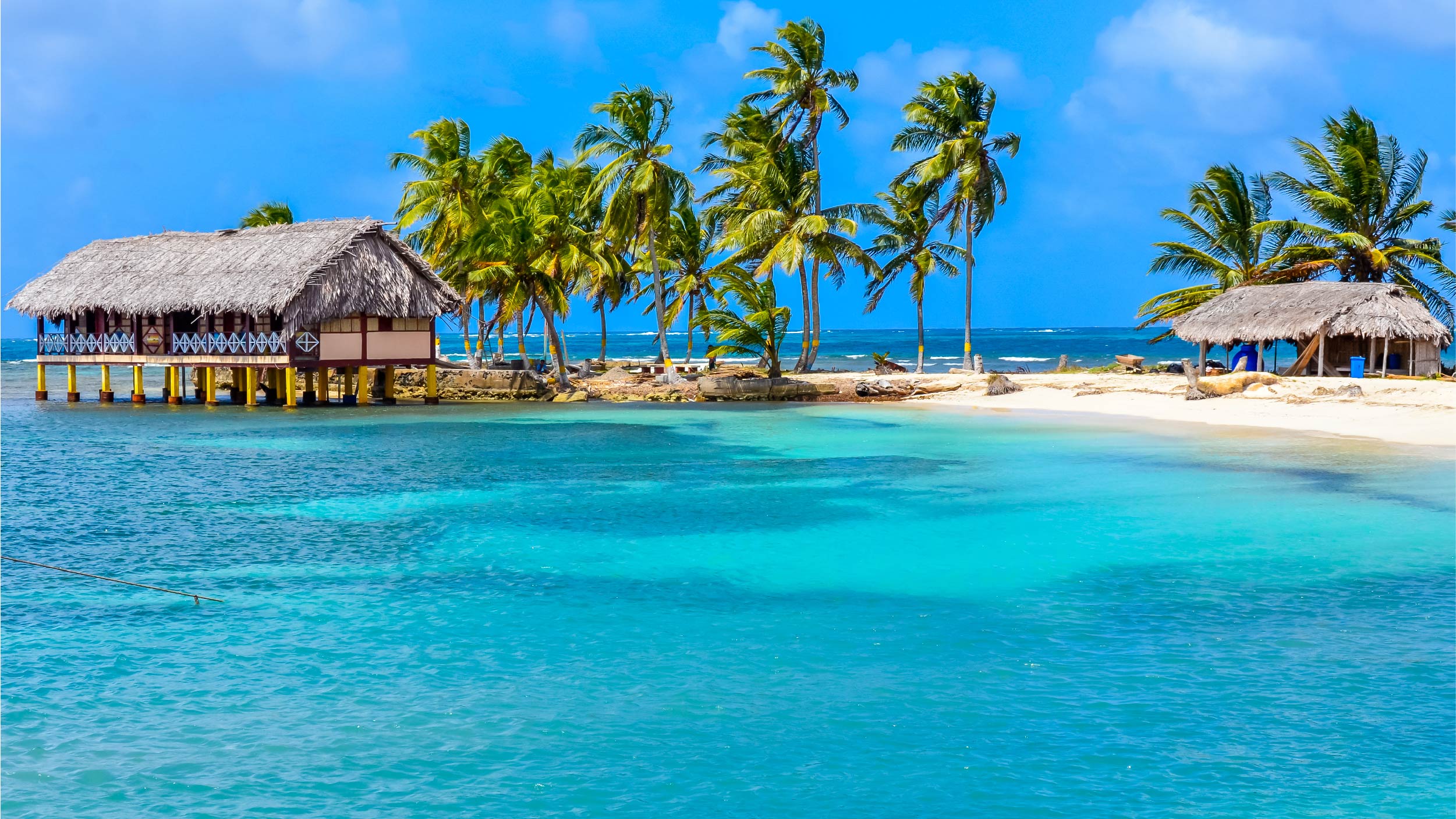 The beaches of Panama are found both on its Atlantic and Pacific coastlines. The San Blas archipelago is one of the main locations for sun and beach lovers. It has 365 islands where white sand, crystal-clear waters, coral reefs and coconut trees are the star attractions.
The archipelago of Bocas del Toro also gives us one of the best natural settings with its Red Frog, Cayos Zapatilla and Starfish beaches.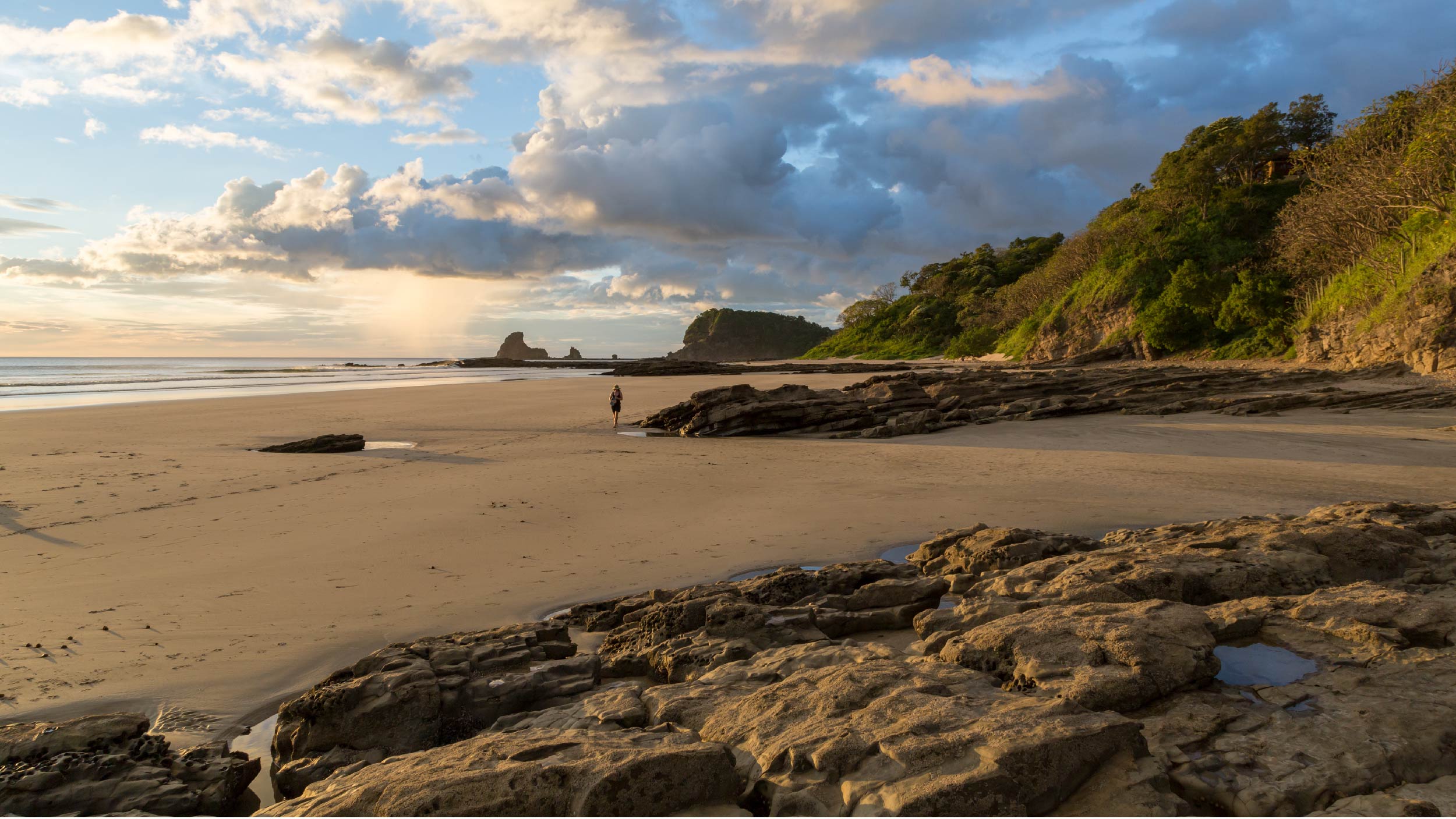 There's a great variety of beaches in Nicaragua, determined by the differences imposed by the Caribbean Sea and the Pacific Ocean. On the Caribbean coast, the best known are on Corn Island. They're also in completely unspoiled areas such as Cayos Perlas.
On the Pacific coast, there are other beautiful beaches such as San Juan del Sur, Maderas, Majagual, Las Peñitas, Boquita and Casares where the country's natural wealth stands out.
What's the best beach in Central America?
You can find many beaches in Central America, and it's difficult to consider one beach as the best in the area. Each of them has qualities which make them special. However, these are 5 of the most spectacular:
San Juan del Sur beaches in Nicaragua
It's a region discovered by the Spaniard Andrés Niño in 1523 as a means of communication between the Atlantic and the Pacific Oceans. At the time of the gold rush, many Americans used it as a shortcut to reach the west coast of California.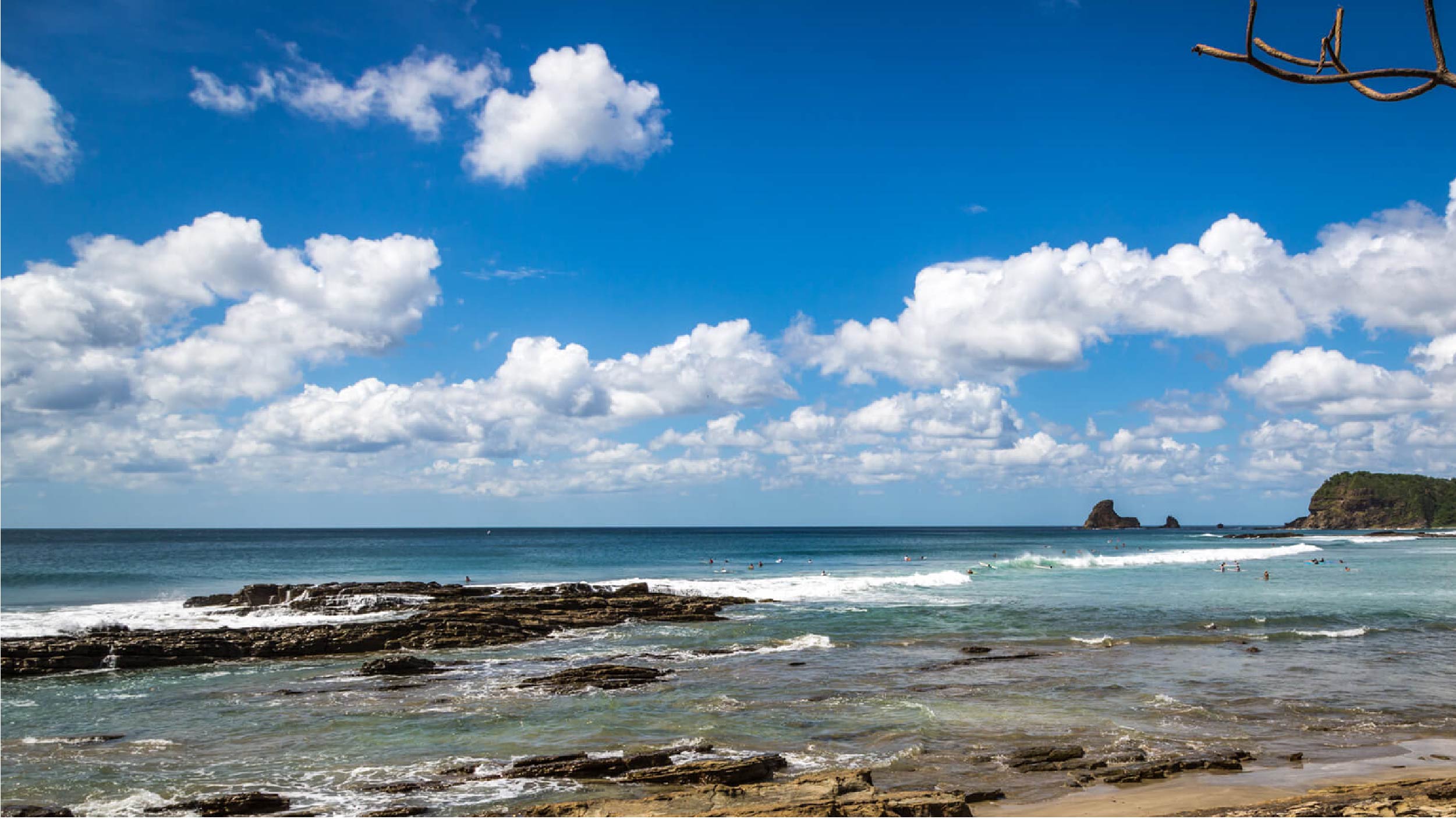 Among the most important beaches are Coco beach and Madera beach, where you can do different activities such as surfing, fishing, and turtle, dolphin and whale watching.
Las Peñitas beach in Nicaragua
Las Peñitas is a beach which stands out for being a local beach near León. A town of traditional fishermen where in addition to a spectacular estuary which is filled and emptied with the tide, you can enjoy exquisite fresh seafood.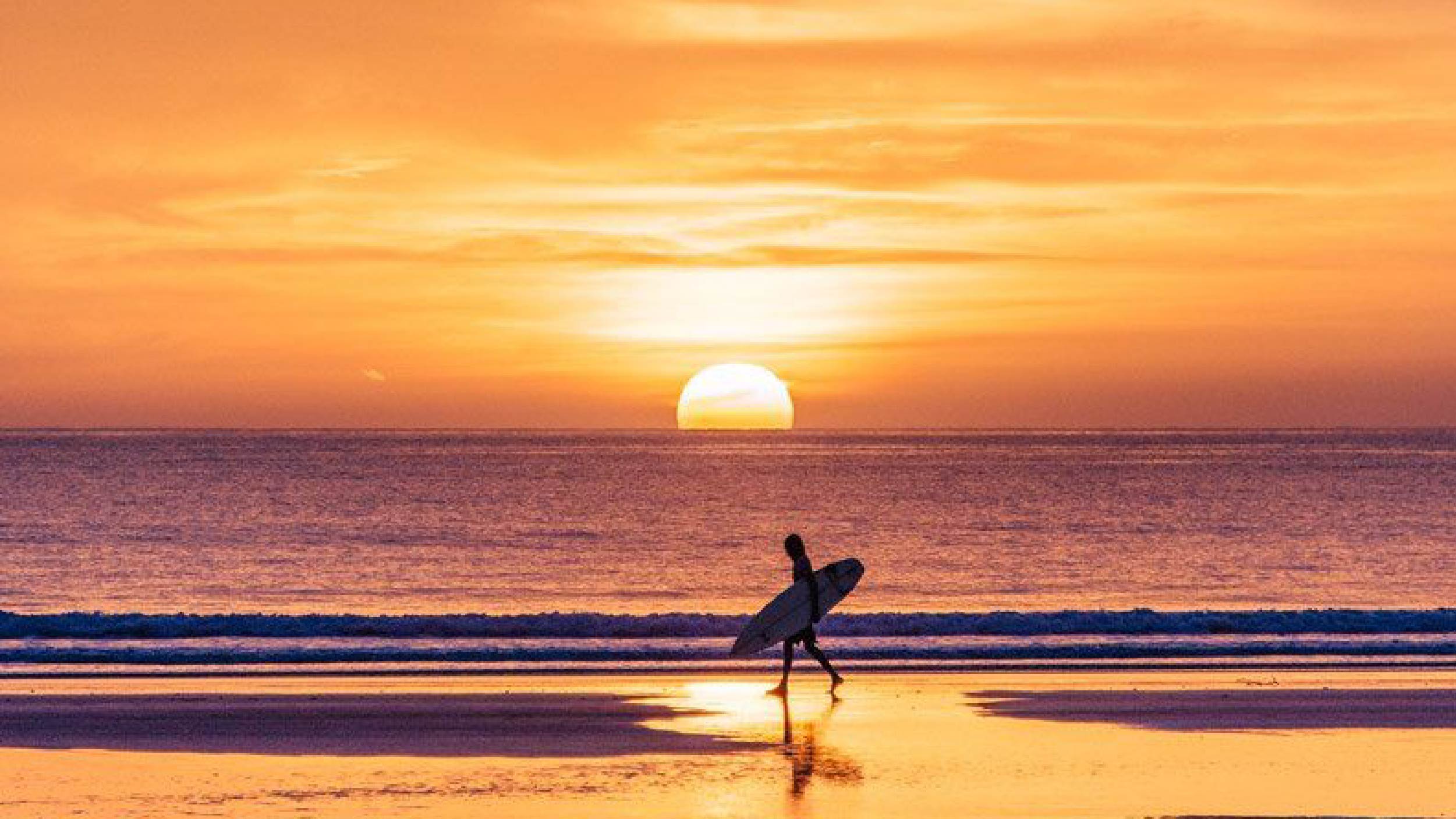 Hermosa beach in Costa Rica
It's located on the north Pacific coast, to the north of Guanacaste. It has crystal clear waters and a natural setting of great beauty made of volcanic rock. It's a very quiet beach where you can enjoy a relaxing day and also dive, sail kayaks or sailboats, and ride aquatic bicycles.
Manuel Antonio beach in Costa Rica
It's one of the most impressive spots in Costa Rica and Central America. It's located in the Manuel Antonio National Park, just 3 hours from San José. A heavenly beach surrounded by wilderness and inhabited by animals such as macaws, pizotes, deer, sloths and monkeys, among many other species.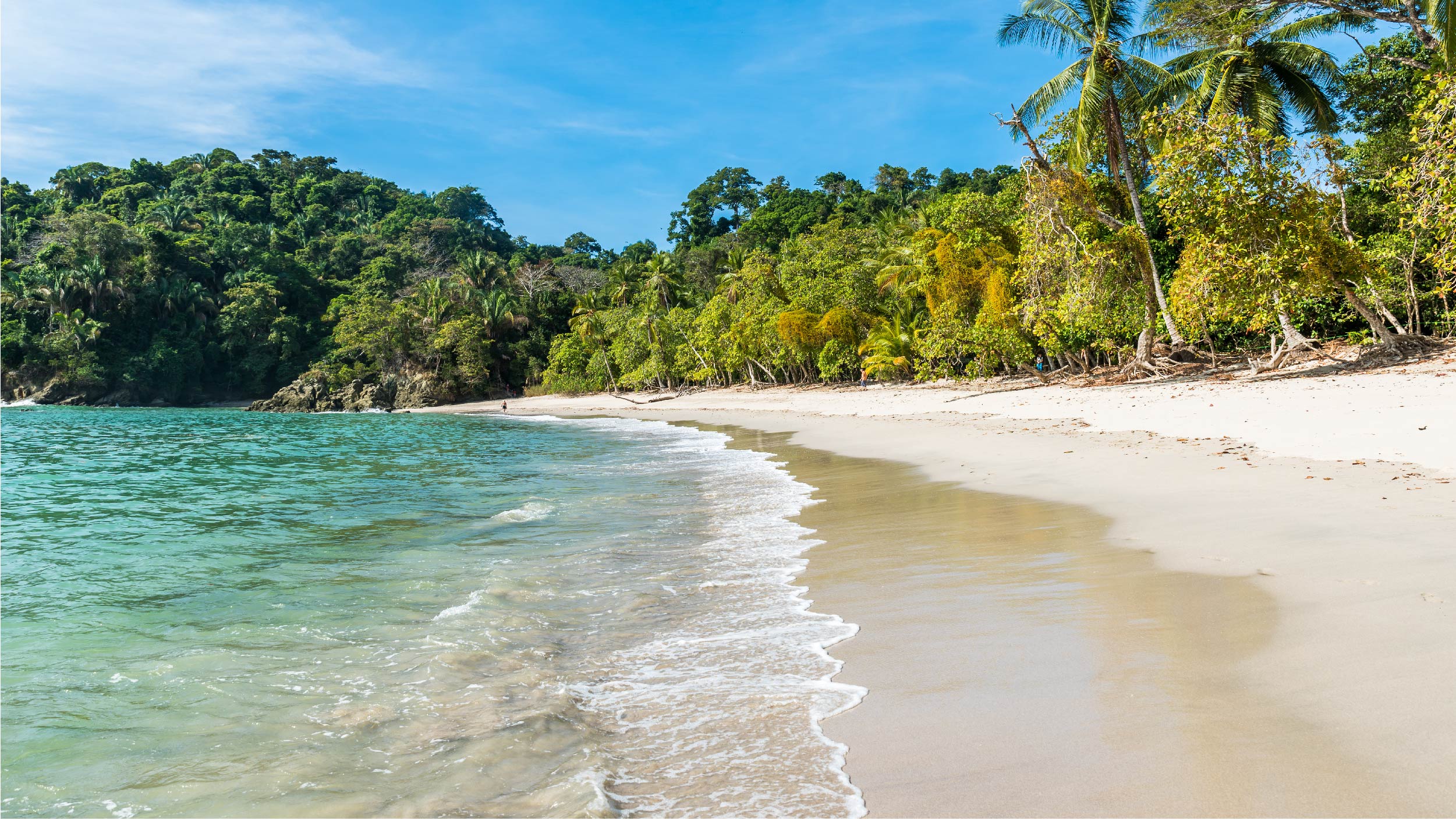 What else is there to see in Central America?
Tourism in Central America has made great progress thanks to the wide variety of leisure and pleasure options it offers. It's a region with the ideal environment to practice nature tourism combined with beach tourism.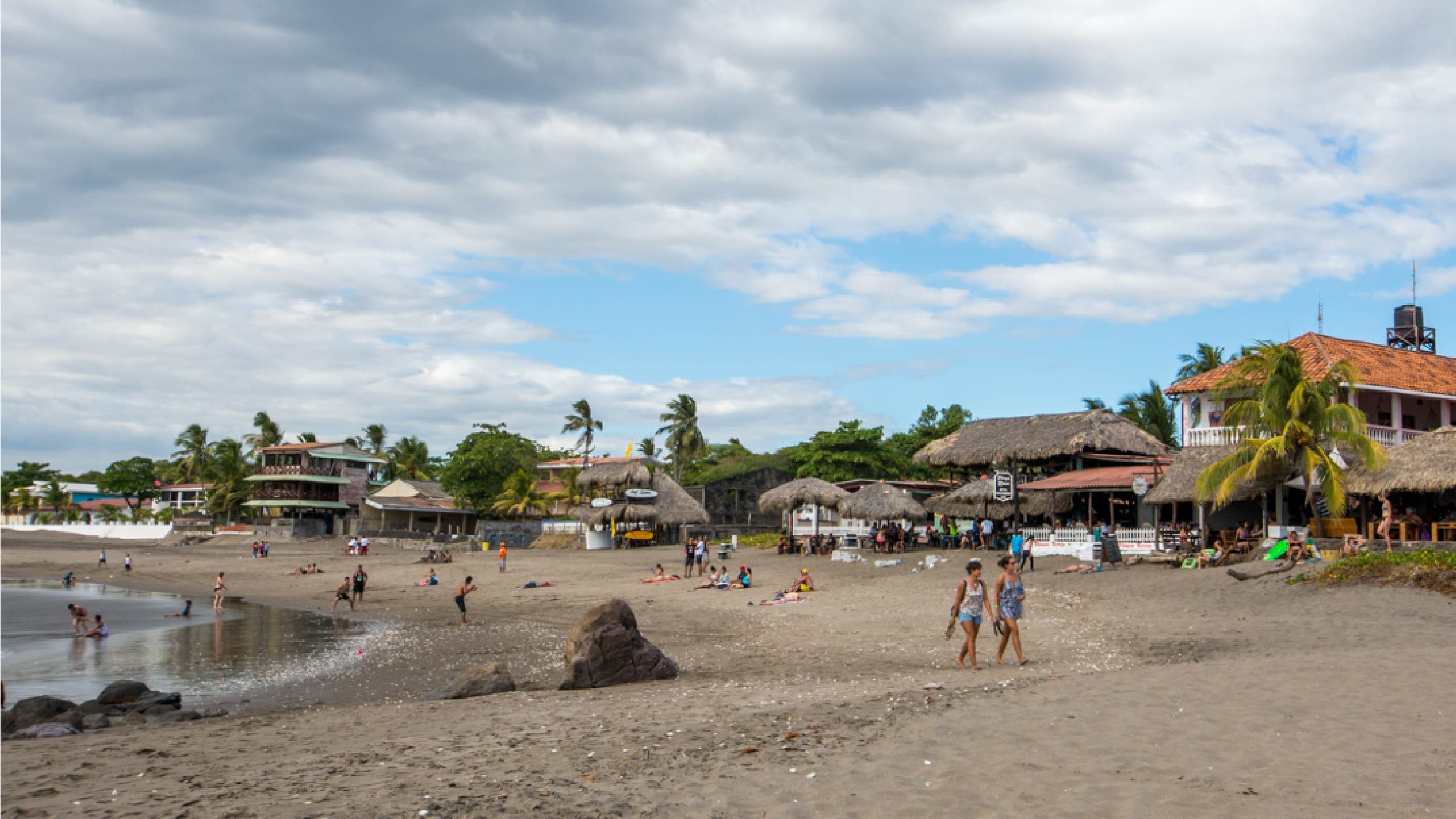 If you're wondering what to see in Central America in addition to its stunning beaches, make note of these places to enjoy your trips to Central America even more.
Panamá City
An impressive city due to its cosmopolitan character and large skyscrapers. It's essential to visit the Old Town. A true architectural, cultural and historical treasure which will transport us to the colonial era just by walking through its streets.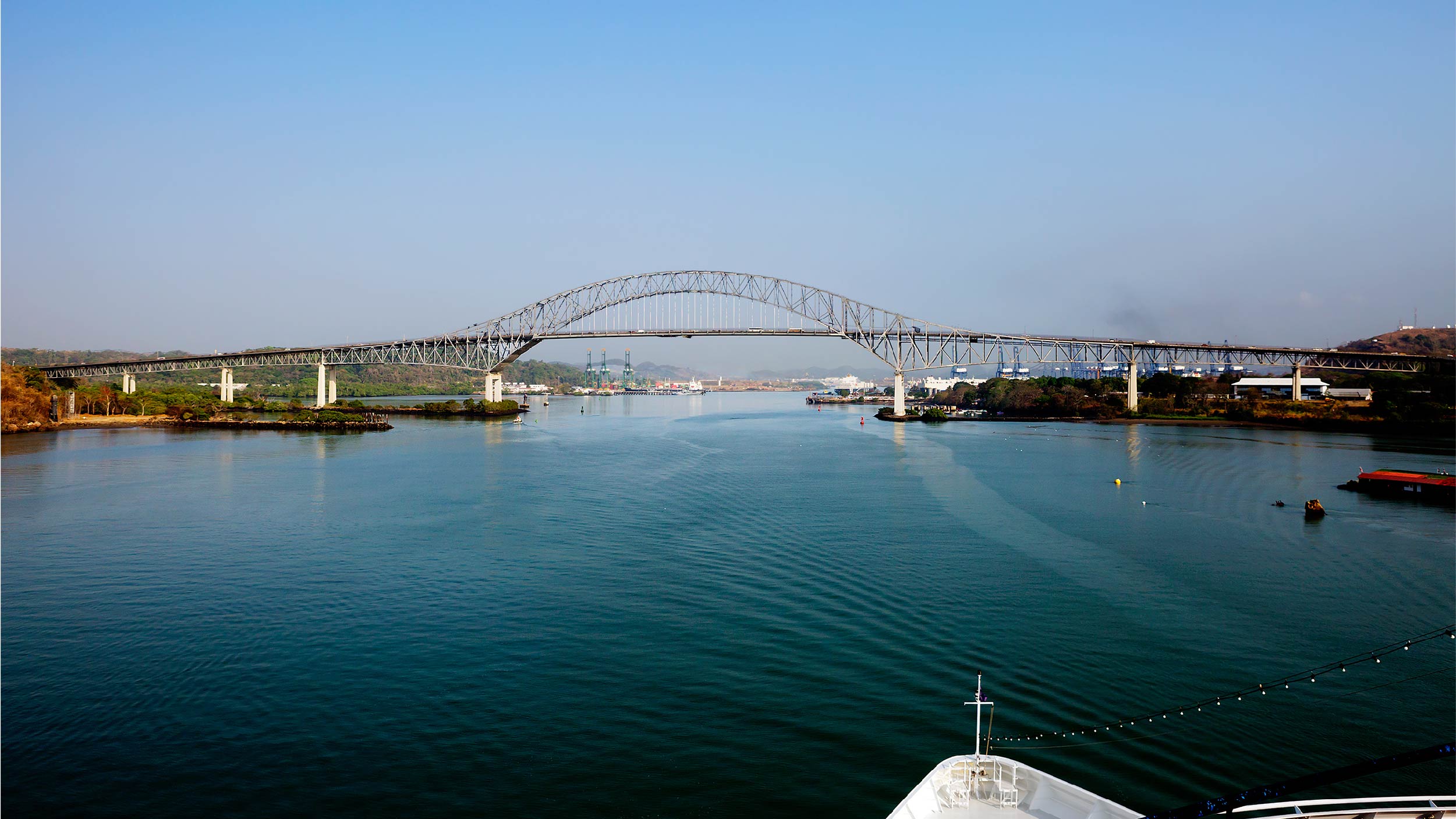 Don't forget to visit the Panama Canal. An impressive work of engineering which has the virtue of connecting the world through an ingenious system of water locks and lifts.
It's the deepest lake in Central America. It's of volcanic origin and is surrounded by the Tolimán, San Pedro and Atitlán volcanoes.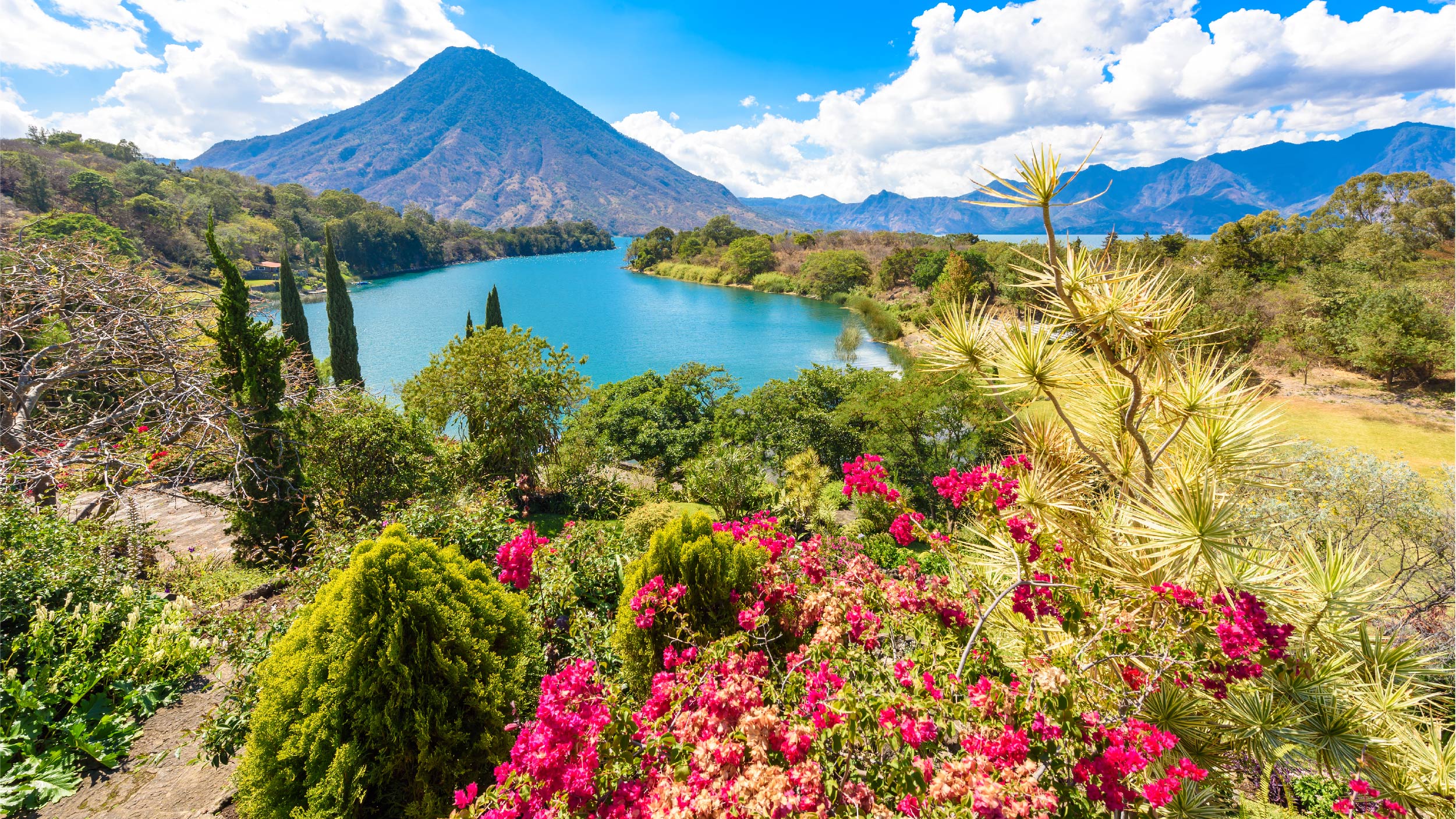 Manuel Antonio

National Park

in Costa Rica
One of the impressive natural parks in Costa Rica. It has large areas of forests, mangroves, rivers, lagoons and beaches inhabited by a wide variety of animal species. For example, the osprey, the tucancillo, the capuchin monkey and sloth bears.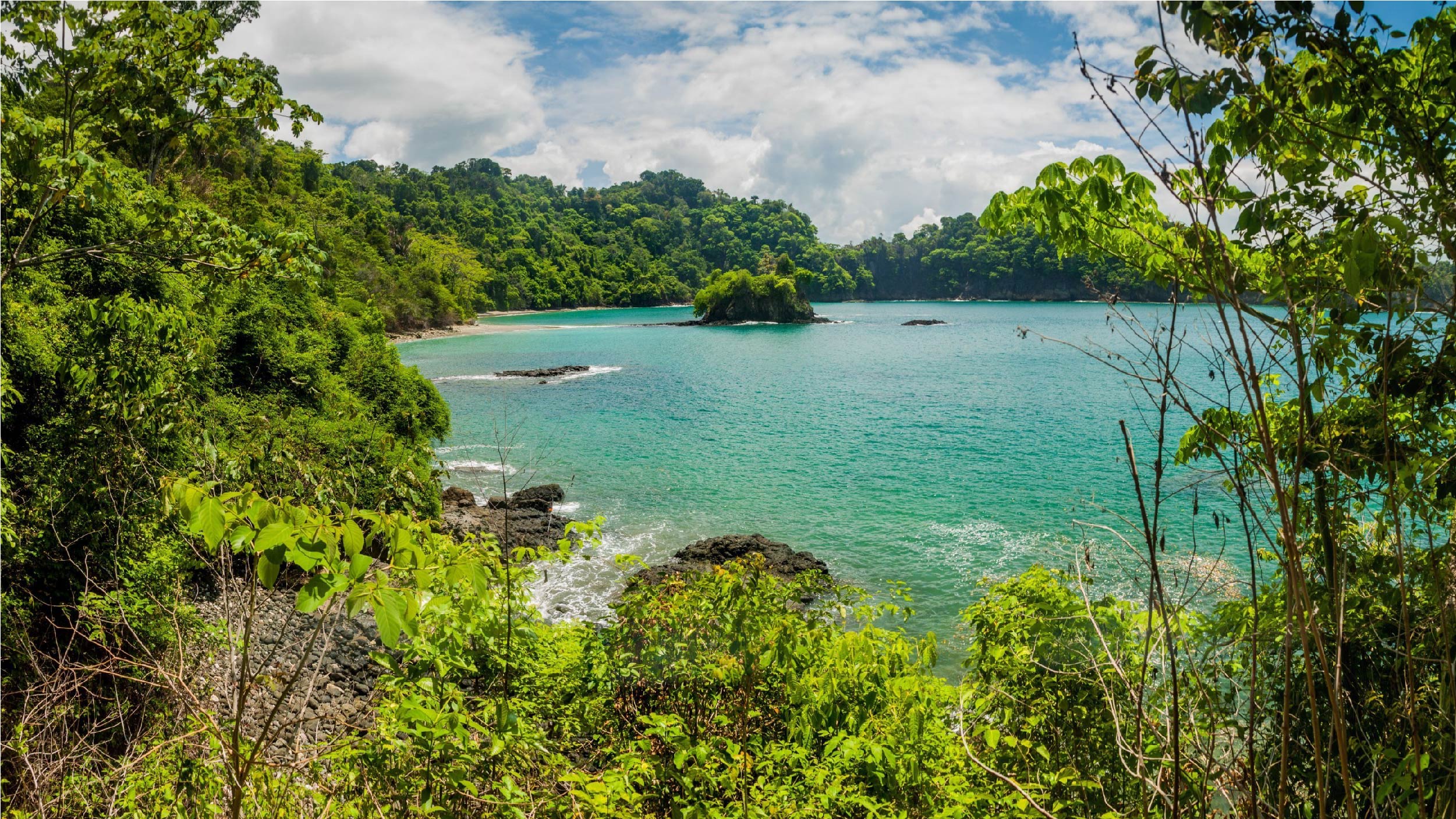 Declared a World Heritage Site by UNESCO in 1980, in this region they're considered the Paris of the Mayan World. A city which is conserved today thanks to the protective action of the jungle and the Copán River.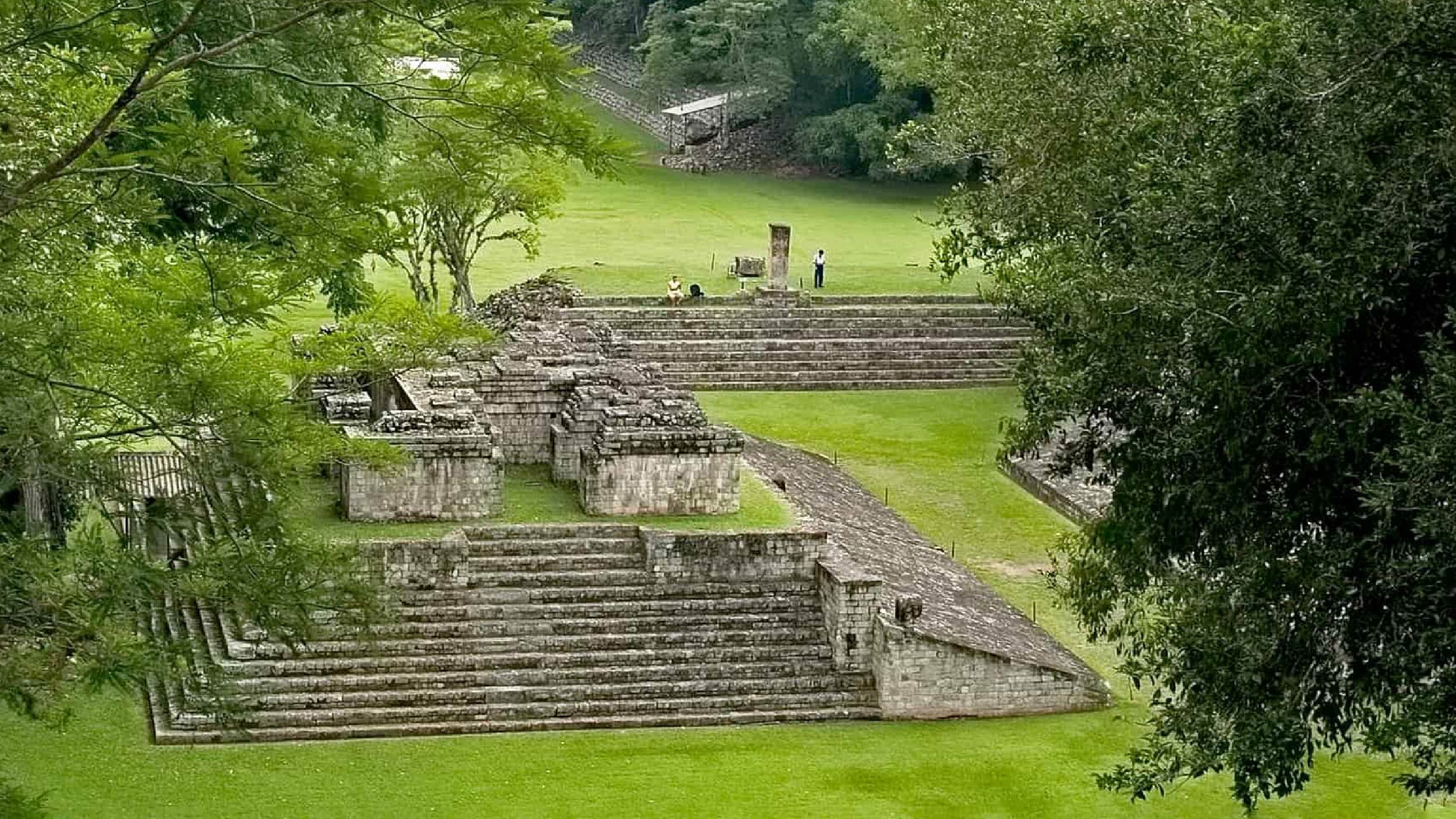 The Great Blue Hole

in Belize
One of the 10 best places to dive in the world. It's located 64 km off the coast of Belize City. It's 300 m wide and 125 m deep.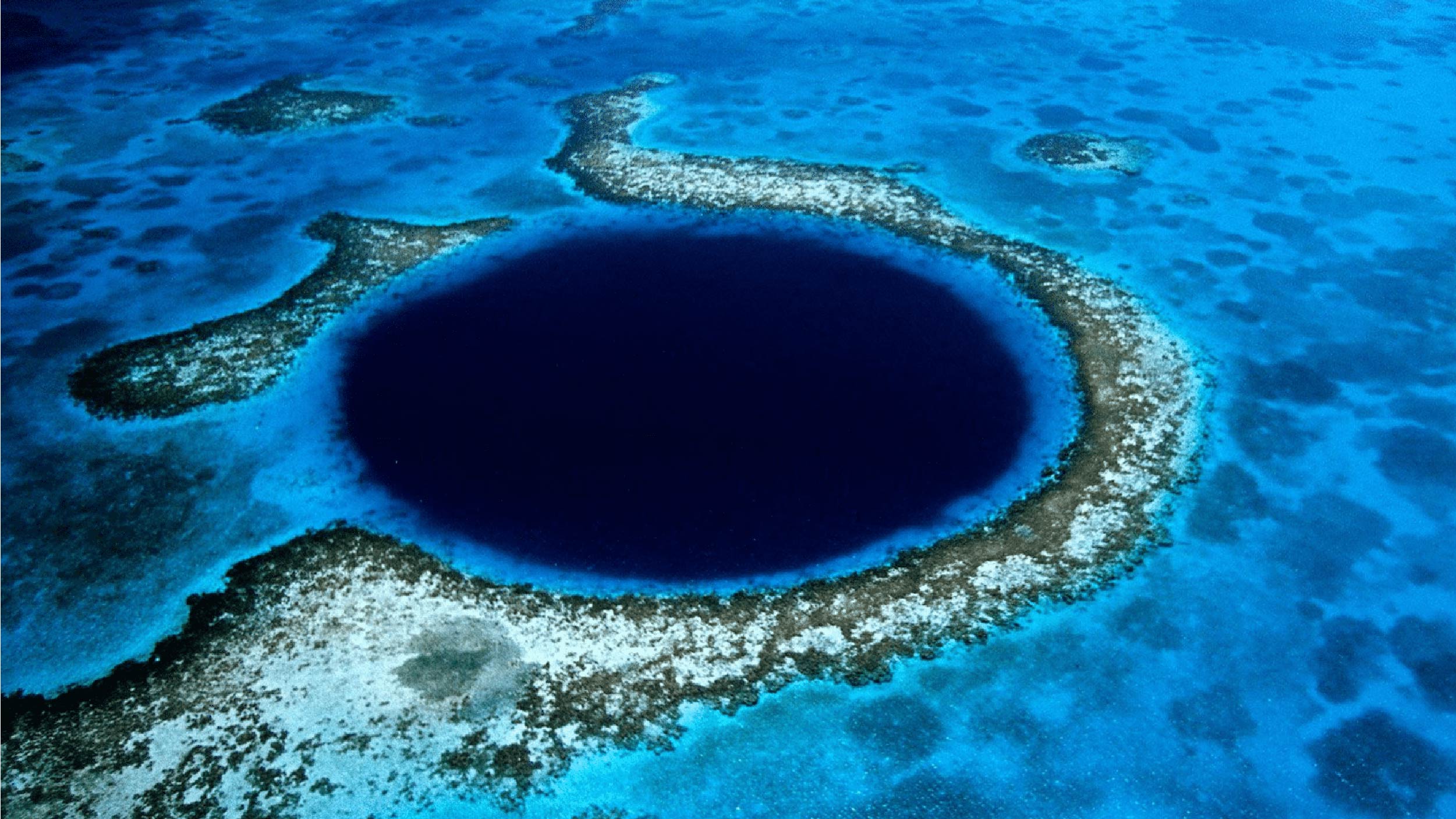 Is travelling to Central America expensive?
Travelling to Central American countries will cost you whatever you decide. It's an area with a wide variety of offers and also where very different countries converge with regard to living standards and prices.
However, there are plenty of inexpensive hotels where you can find accommodation at very affordable prices. It all depends on the trip you want to take and your expectations.
Understandably, if your expectations are of a comfortable and relaxed stay while enjoying the beauty of the Central American seas, we recommend you speak with an Asuaire Travel expert and let their in-depth local knowledge guide you on your adventure. 
Saying for sure what's the best beach in Central America is very difficult. The best thing is for you travel to this wonderful land and reach your own conclusions. What are you waiting for to discover them?