The Celeste River in Costa Rica is located in the Guatuso canton, in Alajuela province and in the well-known Tenorio Volcano National Park, which is part of the Arenal and Tempisque conservation area. The river is formed by the convergence of two others, the Buena Vista and the Quebrada Agria, both of which run through the slopes of the volcano itself.
But what is so special about the Celeste River that runs through the Tenorio Volcano National Park? Well, the thing it is most famous for around the world is the incredible optical effect that it offers to everyone who is lucky enough to visit. But it's not just that, there is much more that we will tell you about below! Don't miss out!
The Celestial River of Costa Rica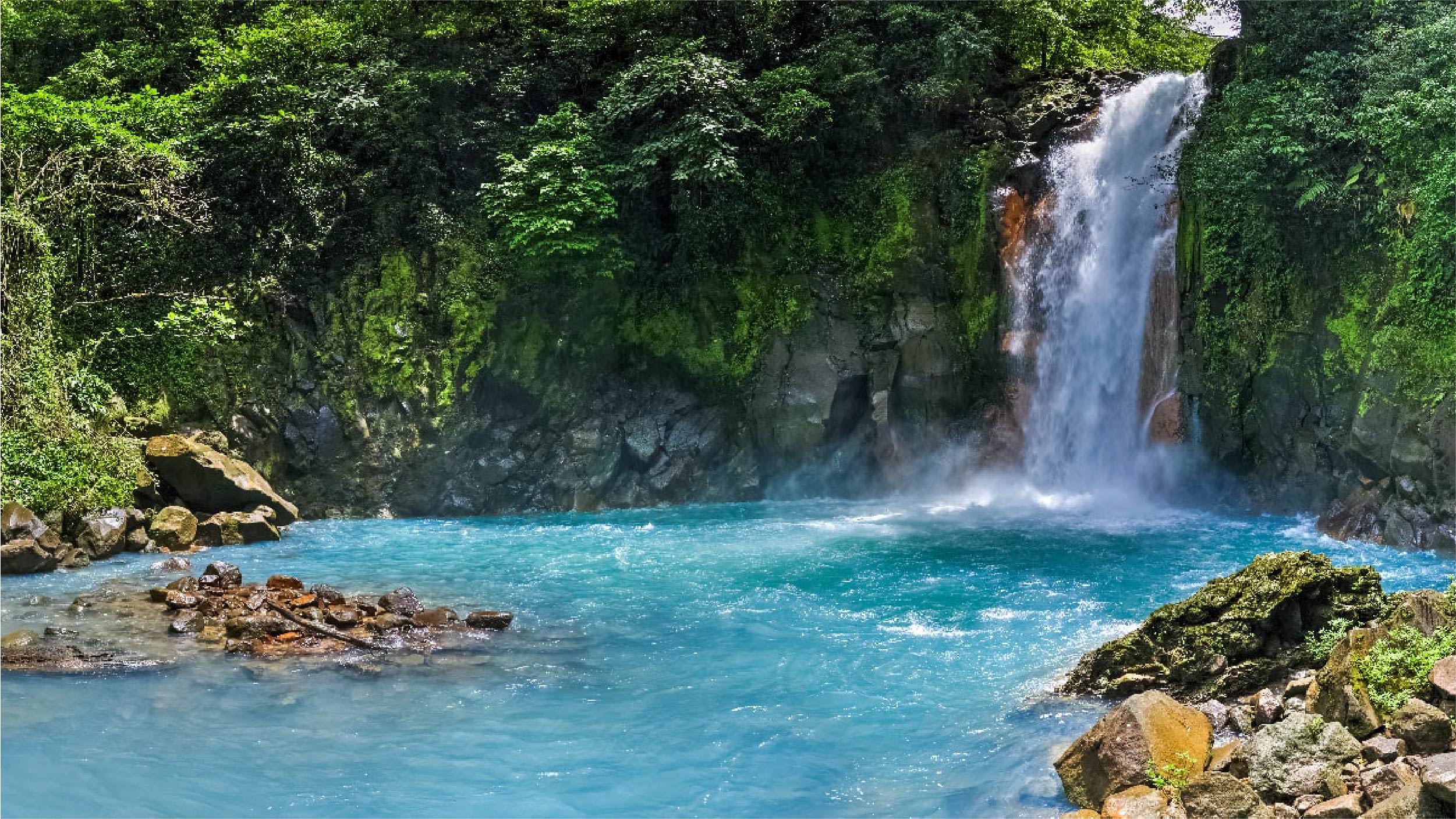 Although it seems impossible, nature always has something else to surprise us with, and this well-known national park is the perfect example of that.
There is even a legend about this river: when God cleaned his brushes after finishing painting the sky, this incredible landscape was created in a river of blue and turquoise blue tones in Costa Rica.
It is 14 km of intense blue river that is surrounded by a large number of tourist attractions, which gives it an even more special air: forests, lagoons, dye point and other places that we will cover in more depth later.
There are many who consider the area a true natural wonder. This is all thanks to an incredible optical effect that leaves every visitor speechless.
Origin of the phenomenon
Scientists spent many years studying the phenomenon until they discovered why the river is this peculiar colour. But we had to wait until 2013 to find the answer. 
Researchers from the university of Costa Rica and the National university took different samples of the river water, both from Celeste itself and from its tributaries (the Quebrada Agria river and the Buena Vista River), and that is how they managed to solve the mystery after many years.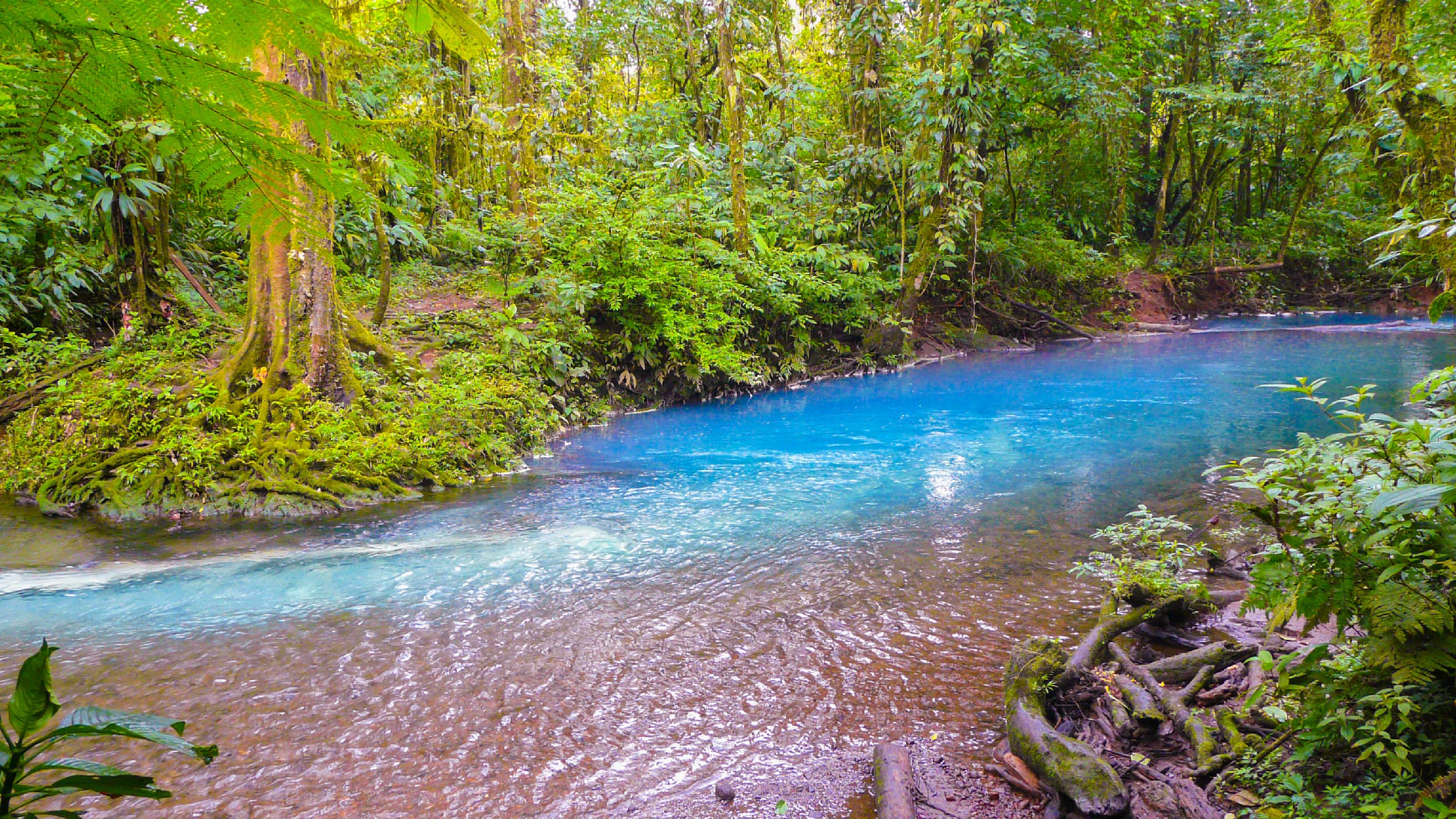 The mysterious blue colour is produced by the river's own water composition. When colloidal silica is suspended in water particles, it reflects the light that shines onto it and reflects back an image of the blue river in Costa Rica, tricking the human eye.
Researchers explained that in any river, sunlight can penetrate the water to a certain depth. Enough that no particular colour shines on or from the surface, so they all look transparent. 
On the other hand, due to the composition of the Celeste River, the water is penetrated by the sun's rays but reflects the blue tones through the river's own composition.
But that poses the following question: why is the water only this colour for 14 km, bearing in mind that the colour of the different tributaries is very similar to that of the river itself? This is to do with the size of the suspended particles in the river water. Only particles of a certain size can show the blue colour of the reflection in the water, making the colour stronger in some parts, with other sections more transparent and similar to the typical river colour we are used to seeing.
What to see in the Tenorio Volcano National Park
The Tenorio Volcano National Park is one of the richest areas of protected biodiversity in the country, which means there are various environmental, conservational and most importantly, ecotourism activities.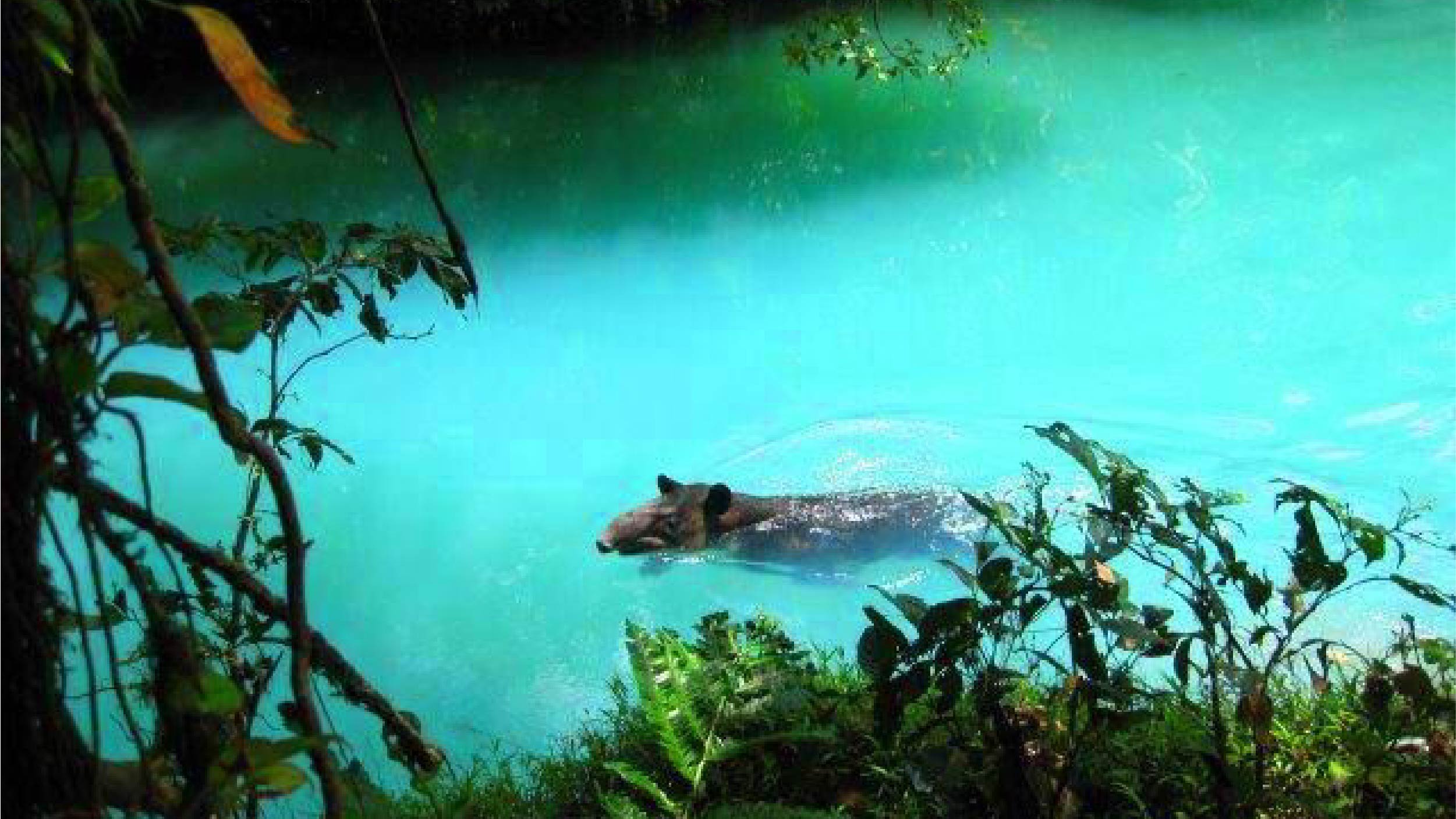 As well as the spectacular visual effect we have just described on the river, this area has many more tourist attractions to offer.
Tenorio volcano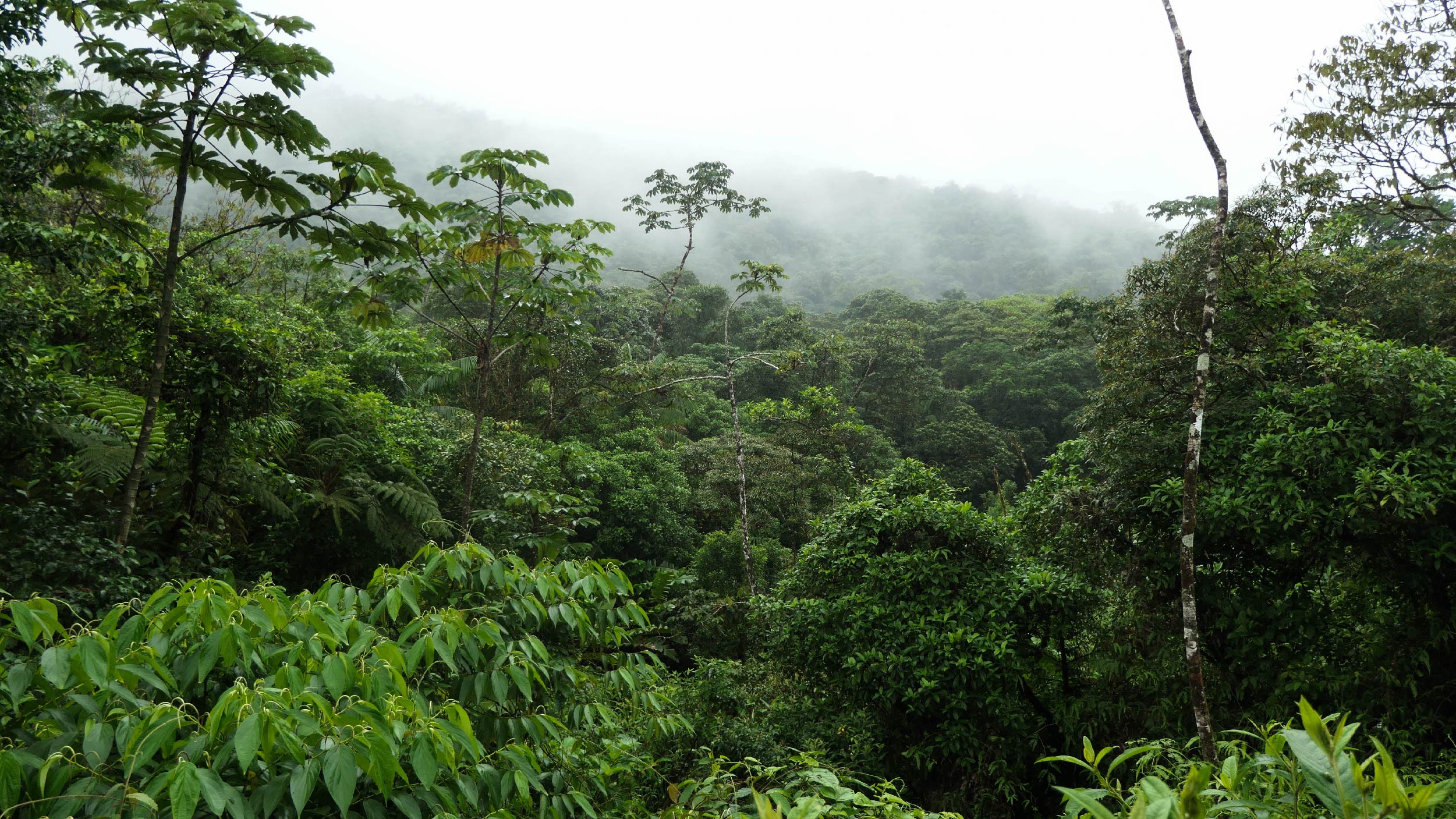 This volcano is the one that gives the park its name, and has a height of 1916 metres. It is located in the Guanacaste mountain range. It is formed by four volcanic blocks and has two twin craters, all of which have been inactive since at least 1864, but they can be seen all along the trail through the national park itself thanks to its height.
If you manage to take any of the trails that run through it (which will take some physical effort), you can see the Guatuso and San Carlos plains, Lake Nicaragua, the Caño Negro Reserve and Lake Arenal.
Waterfalls
There are various waterfalls that also have the intense blue colour we mentioned earlier. Some are very high at up to 30 metres. The depth in these areas can reach 17 metres!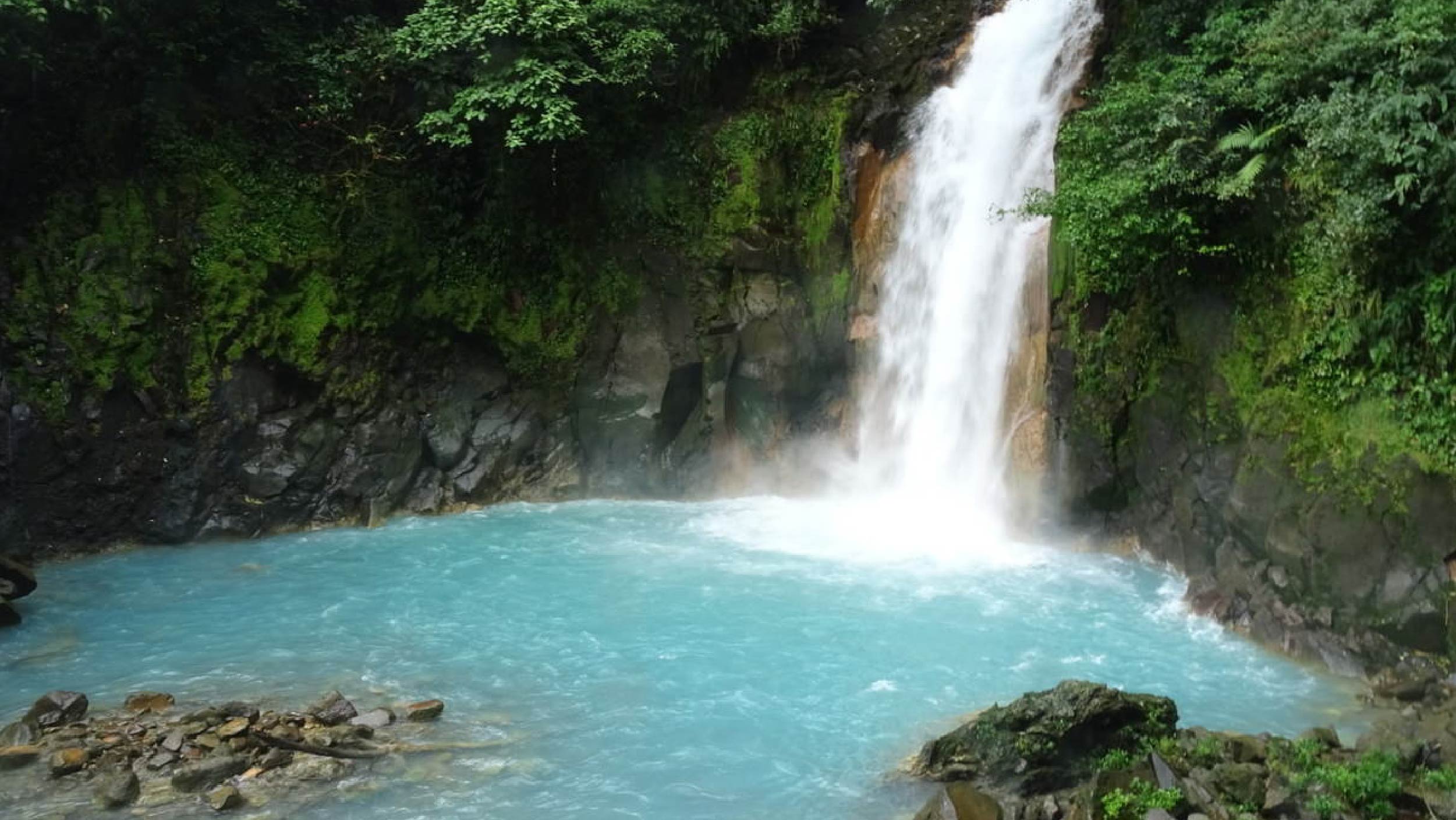 We must mention that bathing in any part of the Celeste River is completely forbidden, because to make sure it retains its unique beauty, it must be kept clean and in perfect condition.
Los Hervideros or Borbollones
Los Hervideros is a place with hot springs where the temperature can reach up to 94 degrees, so you can't get in the water.
The blue Lagoon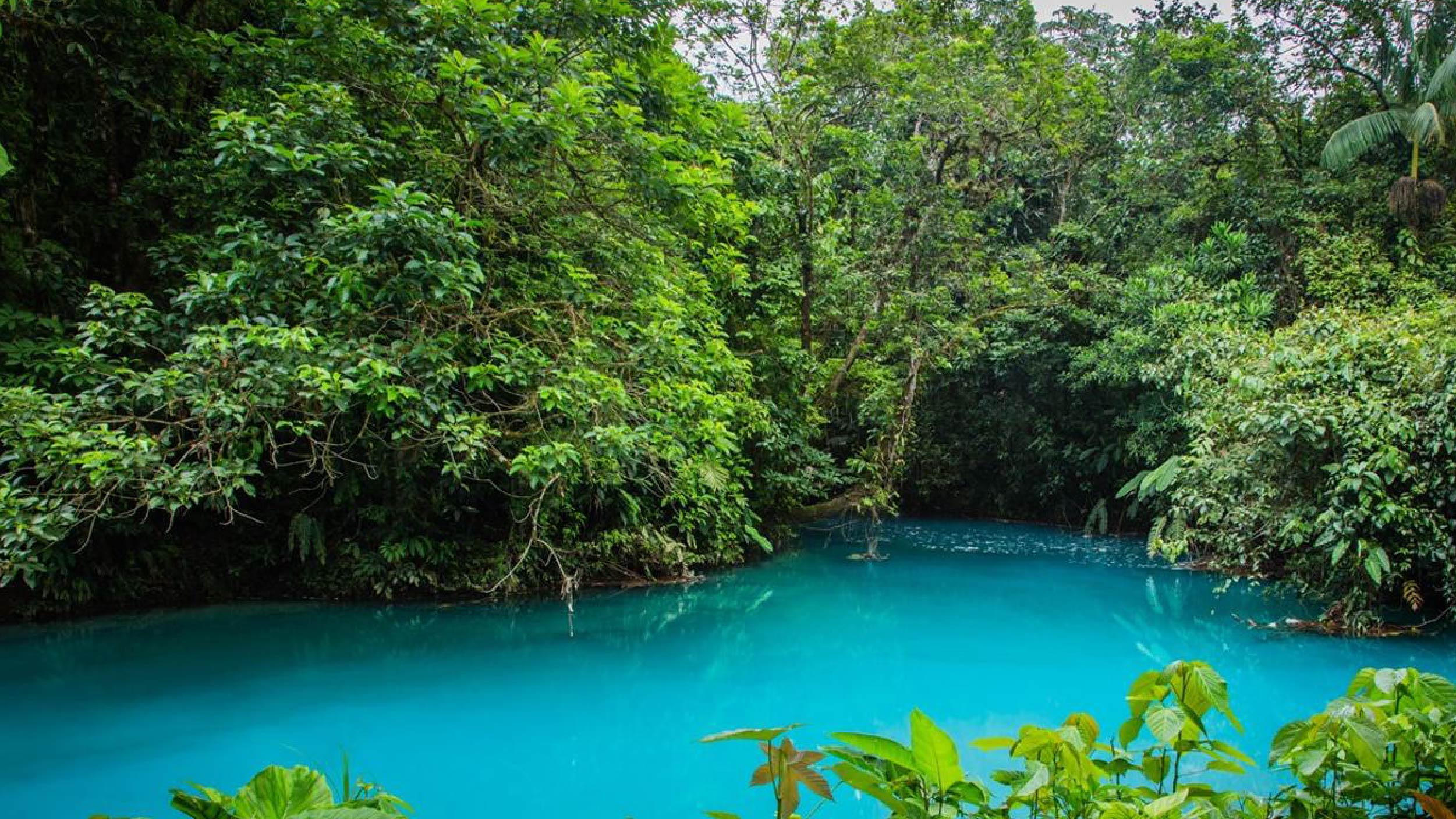 Along the river itself, there are some wider sections that form lakes or lagoons, like the blue lagoon, where colloidal silica accumulates significantly because the water flows much more slowly. This means the colour of this lagoon is an even more intense blue, particularly on sunny days.
Dye point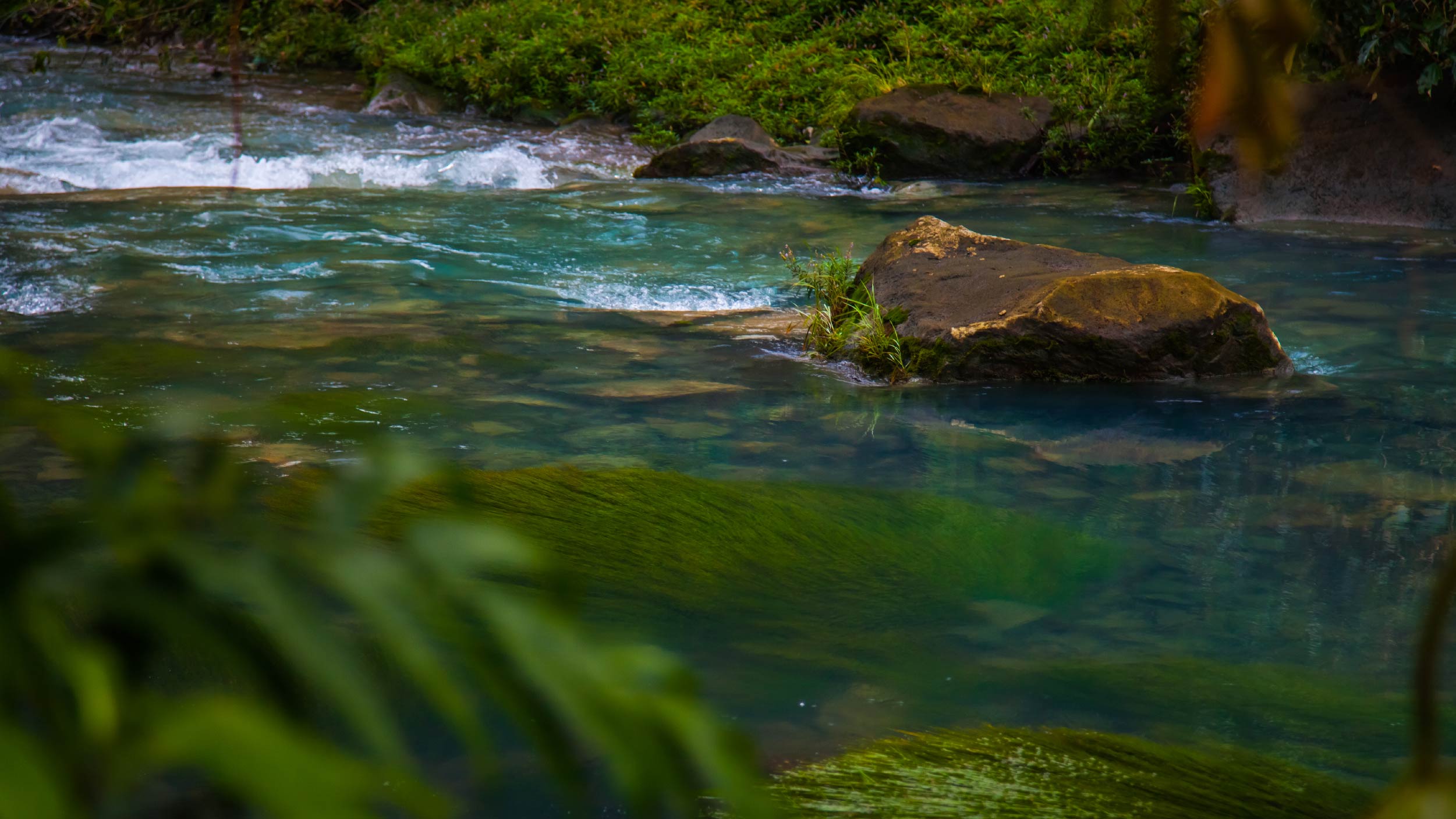 One part of the river reveals a very curious phenomenon that impresses everyone who gets the chance to see it. There is a specific point where the Buena Vista River meets the Quebrada Agria River. Here, the colloidal silica flows along the bottom of the water, instead of dispersing throughout it, which causes a colour change from blue to a more transparent or even brown colour if there is soil.
Trails through the area
This natural paradise has a trail of approximately three and a half kilometres, which will allow you to be in full contact with nature, although you should be fairly fit for this because there are some slightly more demanding sections.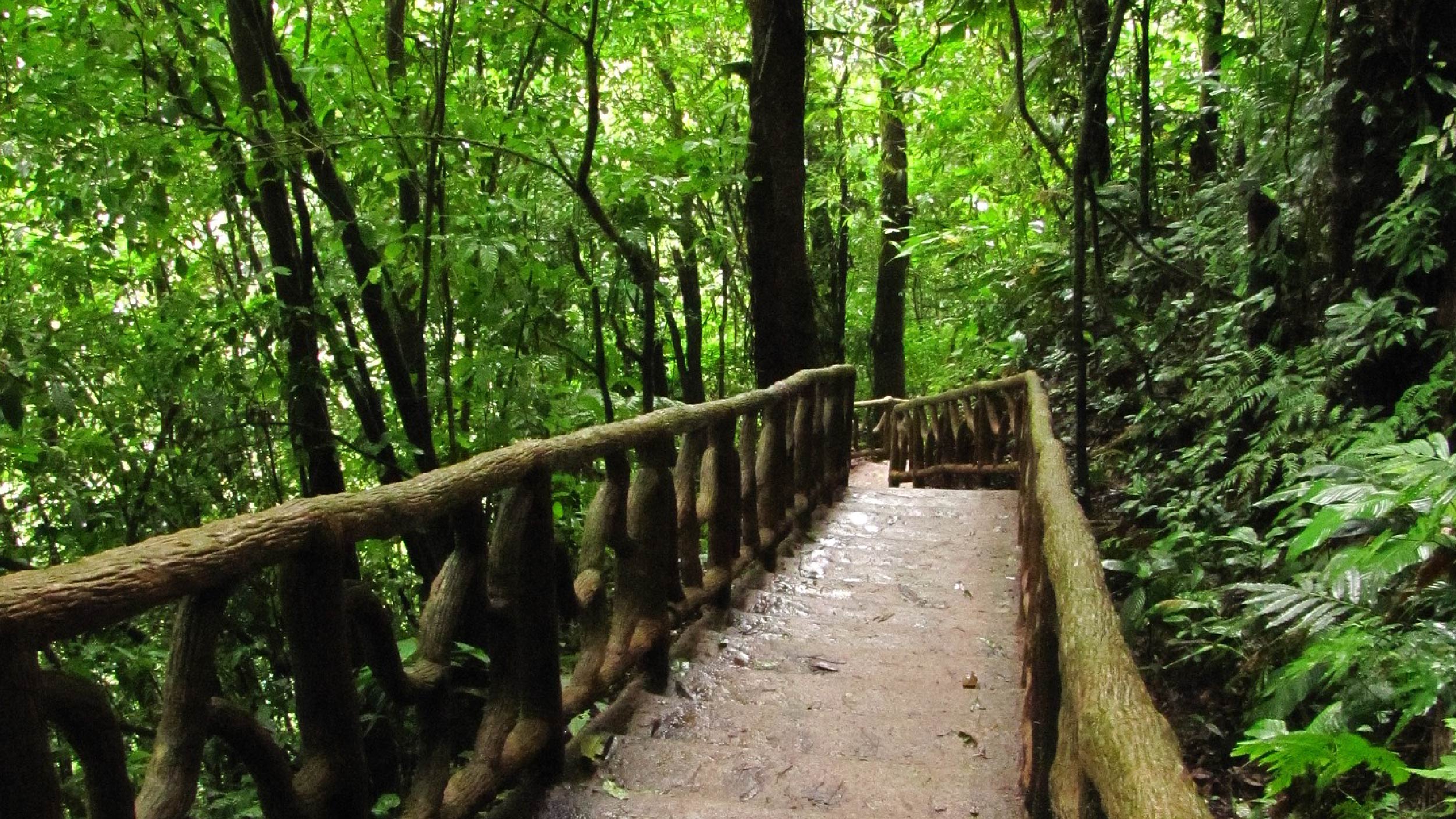 The most important factors are being keen, preparing well, taking a bottle of water and comfortable and suitable footwear.
To stay safe and be able to take in the environment, you should allow four to five hours (which includes there and back).
The fauna and flora around the Celeste River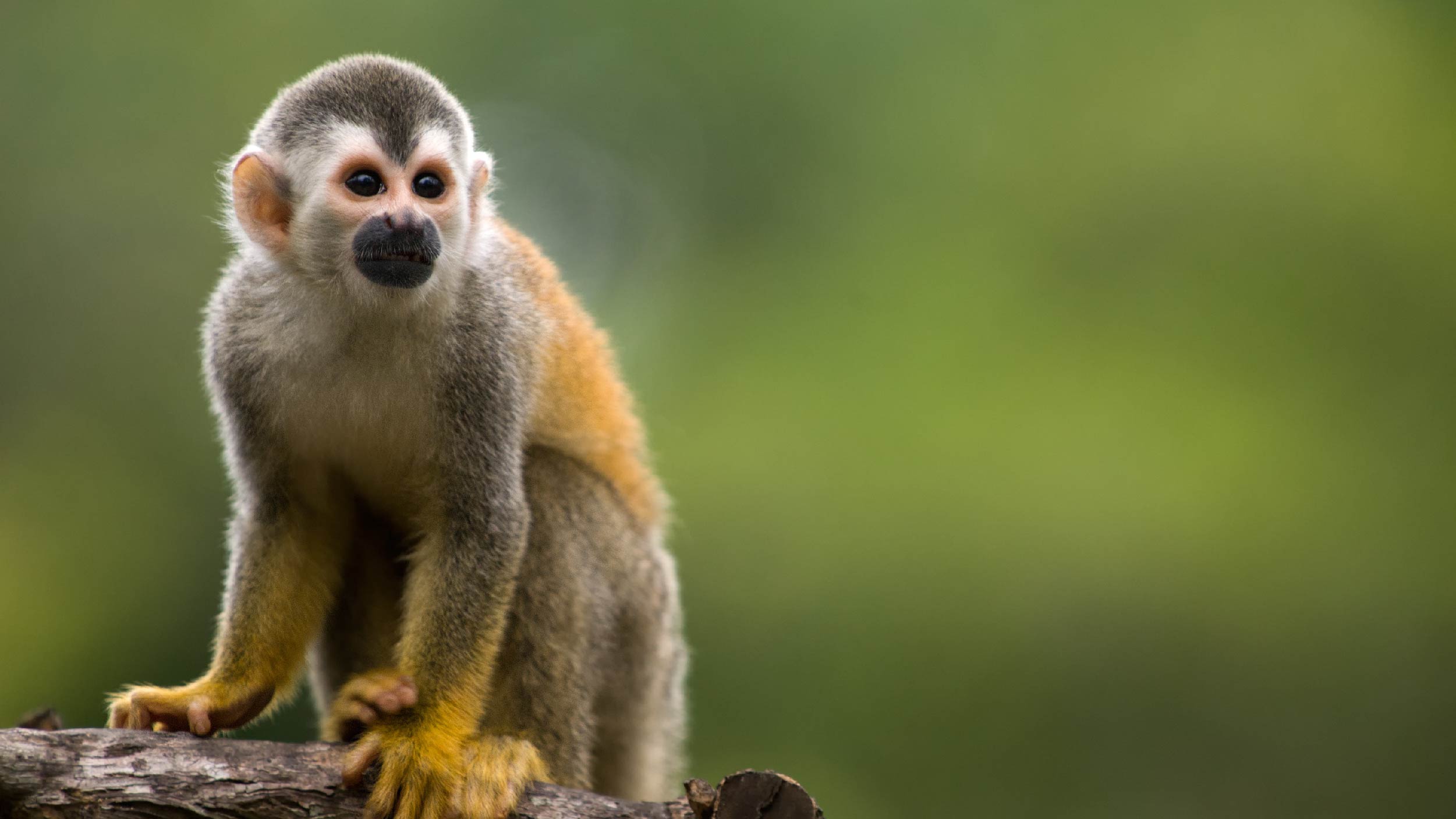 As we mentioned before, there is a lot of biodiversity in this natural park, so in this area you will find different plants and animals that are hard to come across in other places.
Orchids and felines
The flora is typical of a cloud forest and a rain forest, with a great diversity of lobster-claws, ferns, palms, and orchids.
The most common trees are the sapote, the pilon, the calabash and the aguatillo.
Also, if you're lucky, you might see peccaries, monkeys, tayras, agoutis and matabuey, fer-de-lance and bocaraca snakes.
How do you get to the Tenorio Volcano park?
To get to this true natural wonder, you must first get to the right country. To do this, you can organise a trip on your own (with all the preparation work involved), or leave it to experts with extensive experience in the organisation, like the professionals who work at Asuaire Travel.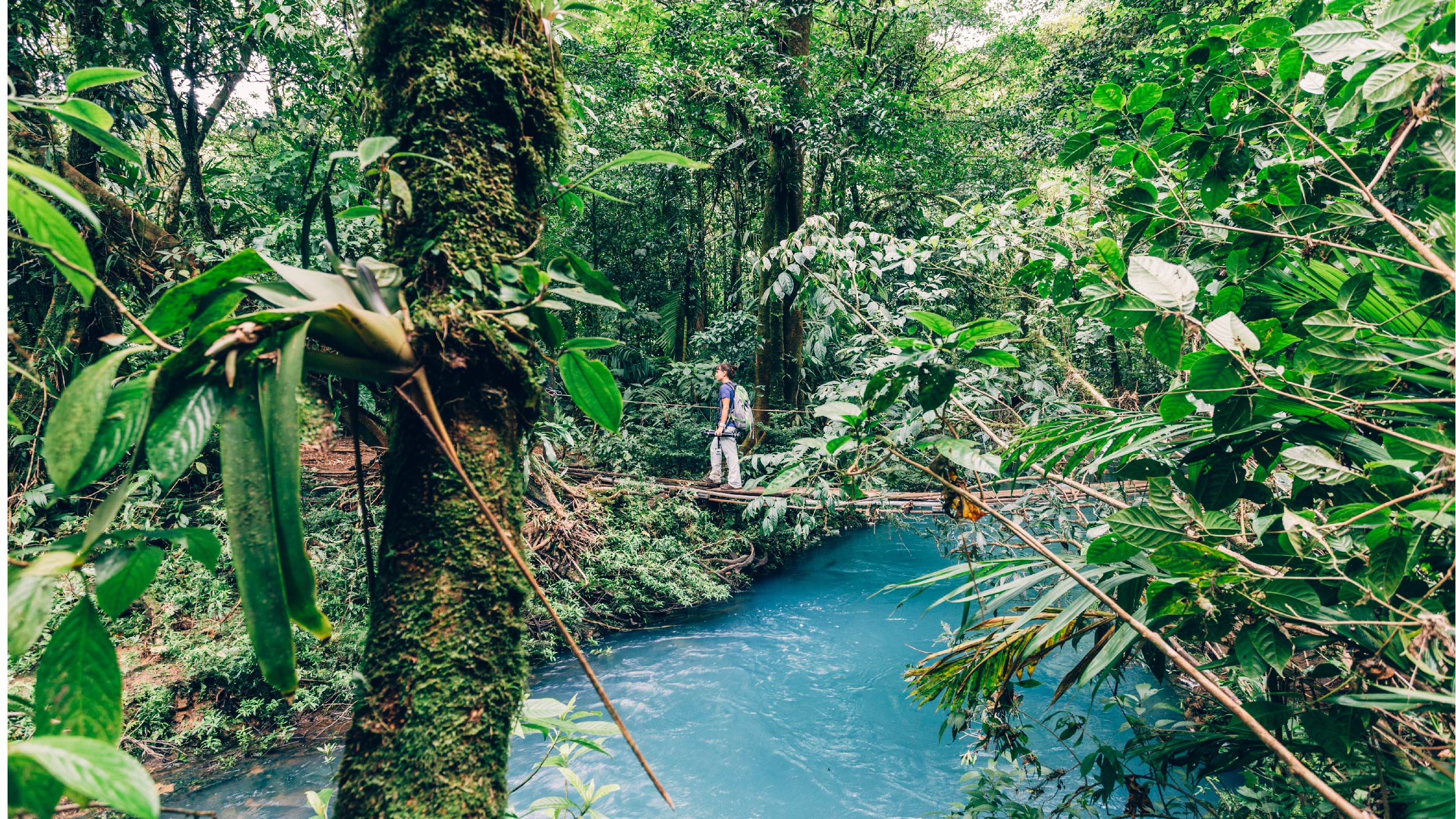 When you get to the country, you can head to the city of San José, and from there you can get to Tenorio Volcano National Park taking the main road to San Carlos, as far as Upala. 
Once there, you follow the road to Bijagua for approximately 50 kilometres, which will lead you to the park entrance. The total car journey is about 4 or 5 hours from San José depending on speed. It is also best to take a four by four because the road condition in some places are not great.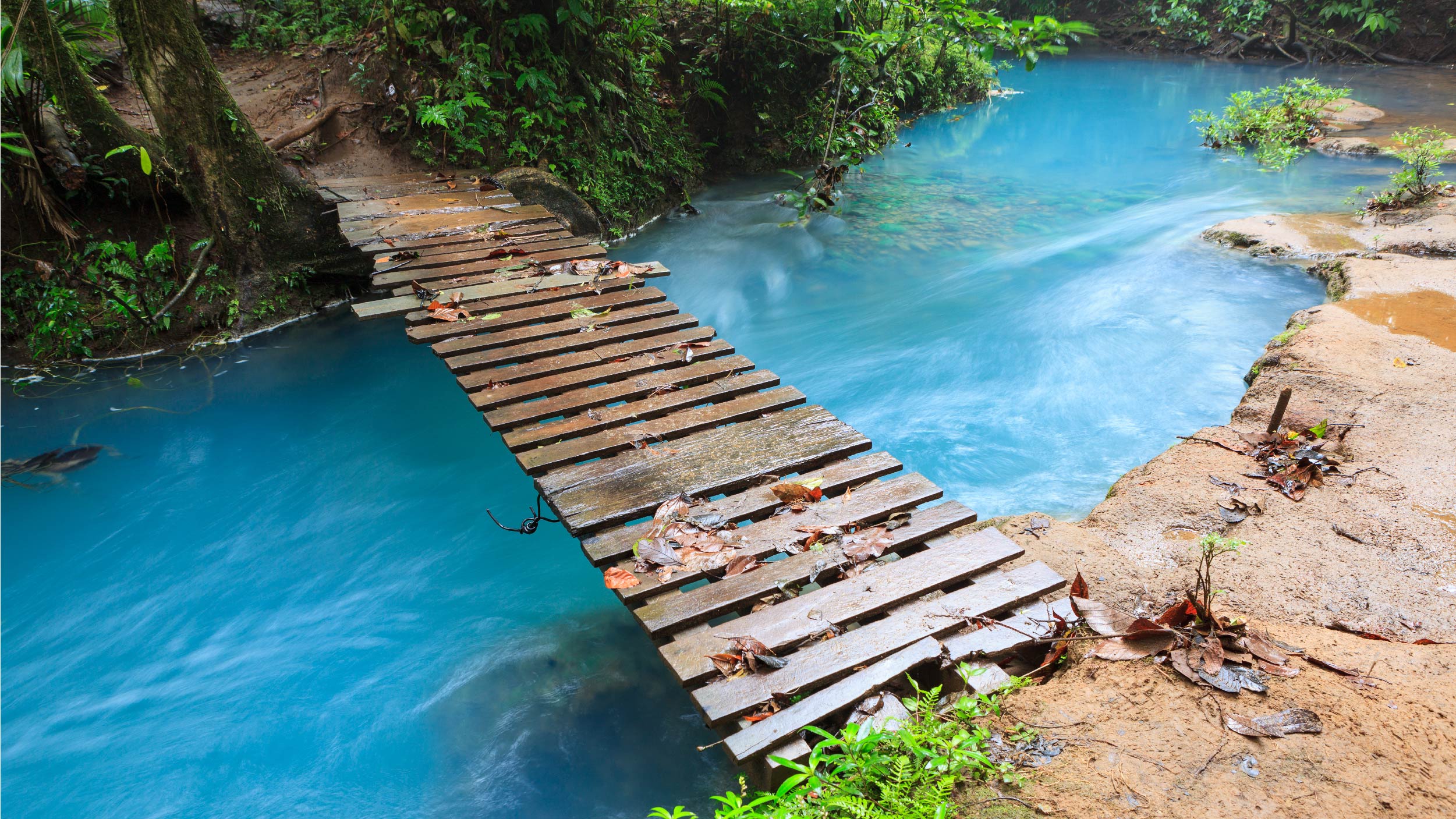 If you decide to use our travel agency, we will arrange everything you need to get to the area. All that will be left for you to do is enjoy the scenery.
The last thing to think about is the park's opening hours: it opens at 8 in the morning and closes at 5 in the afternoon.
Where is there to stay?
It is best to stay somewhere near this wonder, and somewhere large enough to have all the necessary facilities. San Carlos is a good choice, located in the northern part of Costa Rica. Specifically, La Fortuna de San Carlos is a great place with about 15,000 inhabitants. It is also a very touristy place because of the flat land that is full of wildlife and tropical forests that you can visit.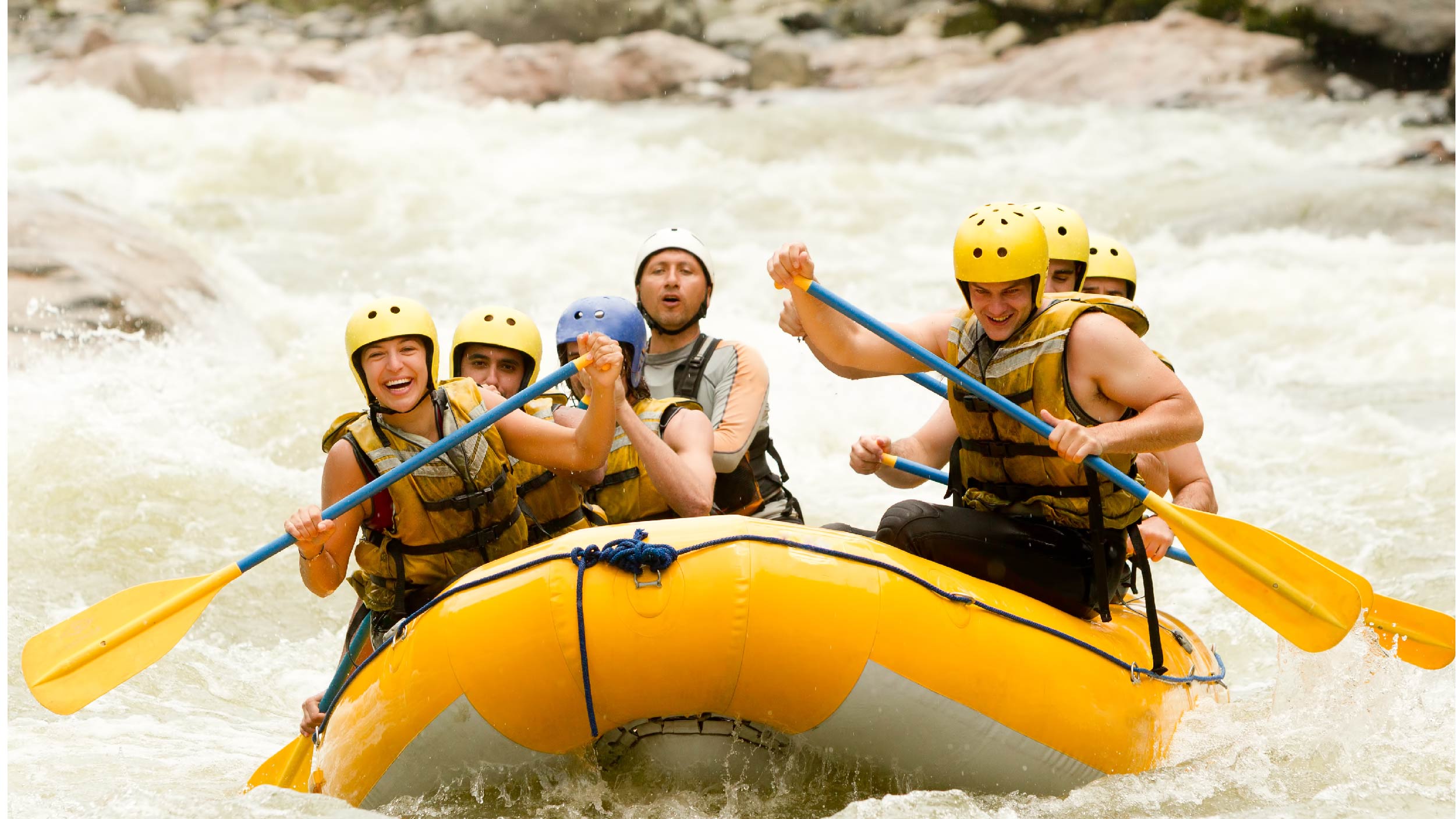 There are many attractions aside from Costa Rica's blue river, and it is best to visit them with the help of an expert local guide. These attractions include the Arenal Volcano, La Fortuna Waterfall and the Hanging Bridges. And if you are passionate about multi-adventures, why not go rafting in this natural paradise?
Something that you should keep in mind is that the climate in the area is very variable, so it can go from a very intense sun to torrential rains in a matter of minutes. Although, in general, the months of February, March and April are hotter and it rains less, so it is better to visit the area at this time if you can, since temperatures do not get too high (around 32 degrees) and you will avoid the rains.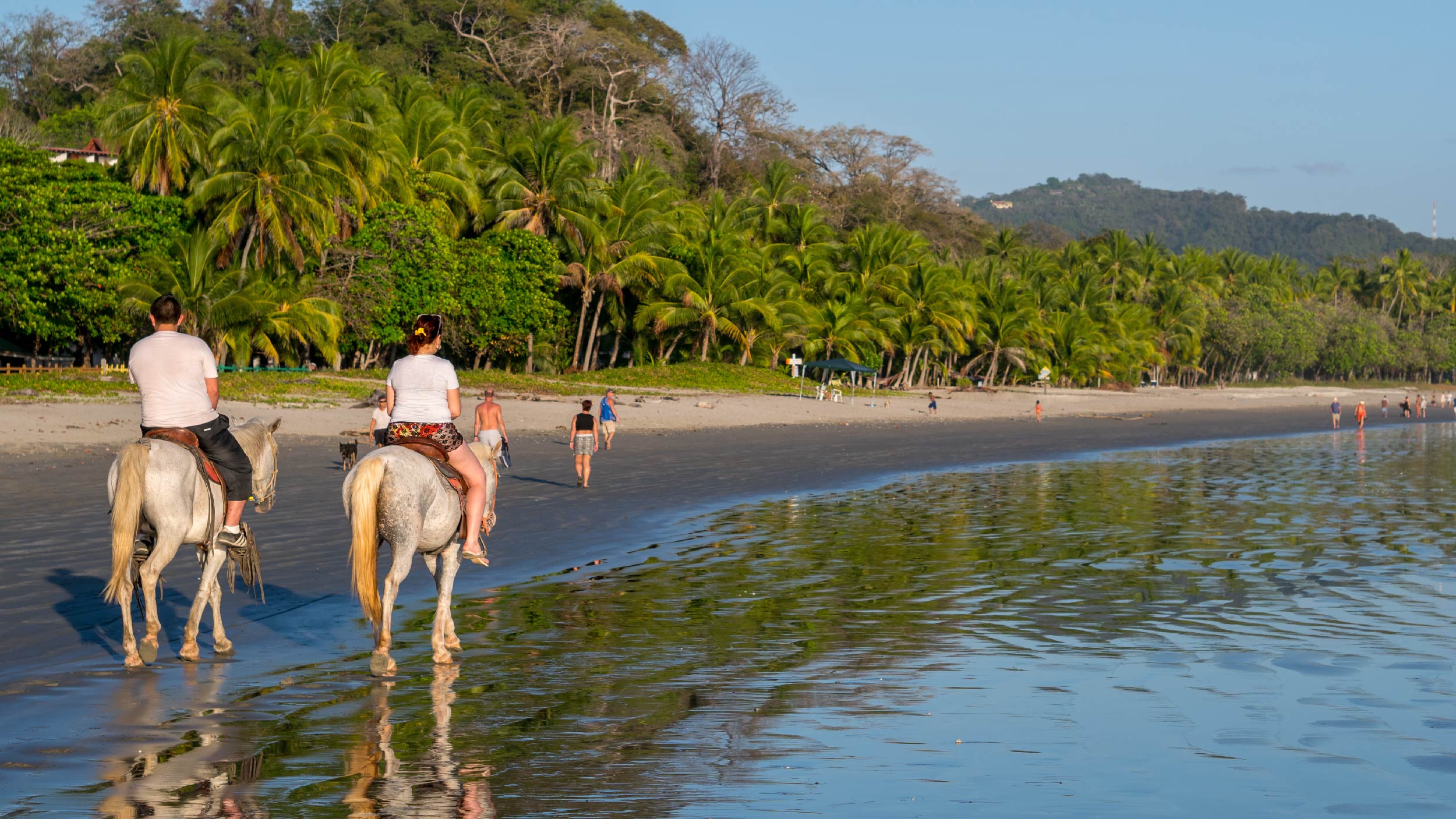 Around La Fortuna, closer to the volcano and the natural park itself, there are different accommodation options designed for tourists who just want to visit this area. There is something for every budget, from hostels to luxury resorts.
What to eat in the area
Taking advantage of the fact that you will be in Costa Rica and, specifically, in the La Fortuna area, you should not leave without having tasted the local cuisine.
There are many eating options and, as always, with options for all budgets. Somewhere you definitely have to visit are the typical sodas, which are the cheapest places and are also usually frequented by locals given the quality of the food and the price.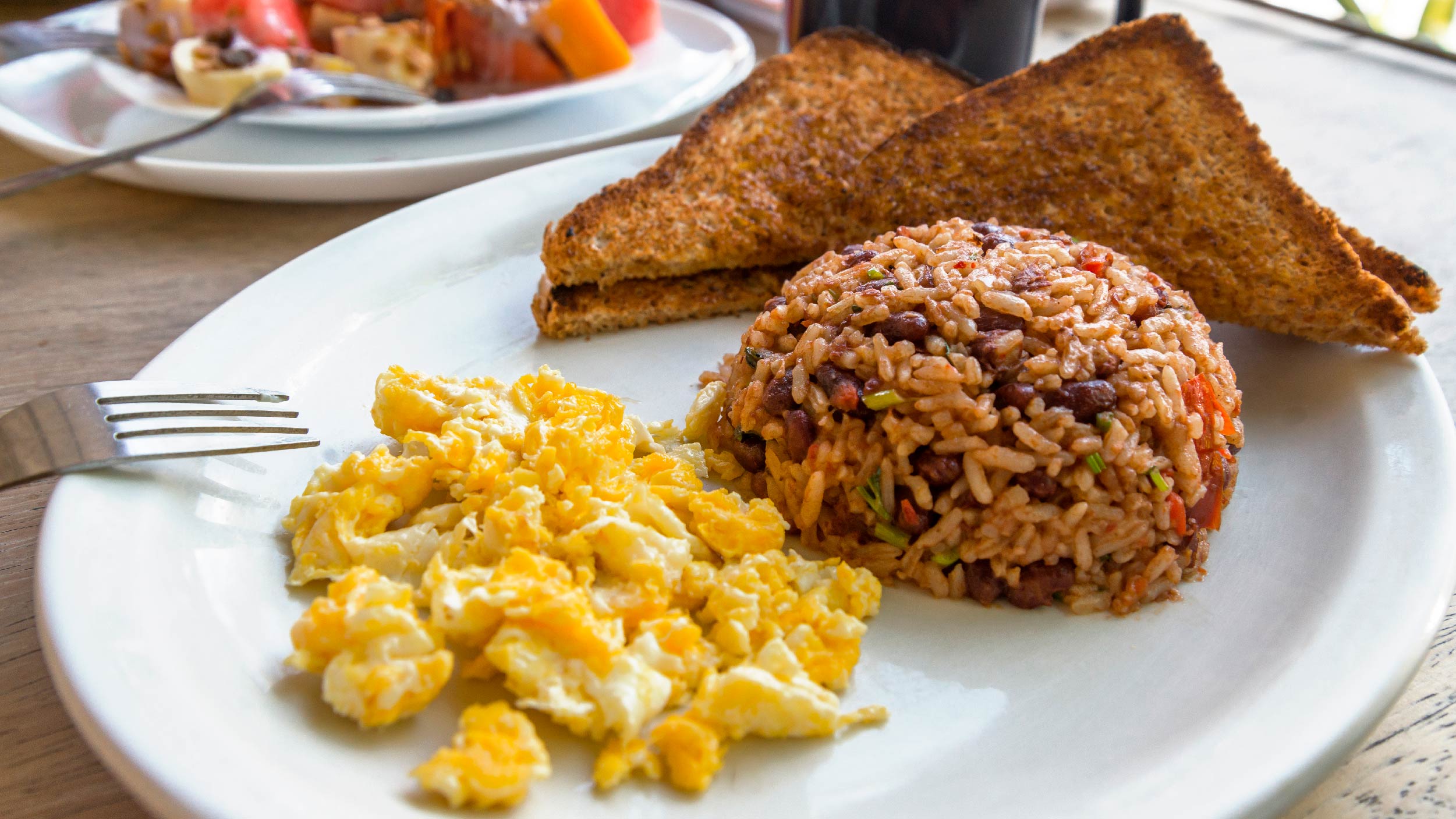 Typical dishes are served here, like casado, a dish with rice, beans, ripe plantain, meat of some kind (you can choose between beef, chicken and fish), salad, pasta and mince; el gallo pinto, made with onion, green or red pepper, cooked red or black beans, white rice and a touch of coriander; and ceviche, one of the most typical dishes in Costa Rican cuisine that is made with fish or shellfish marinated in very citrus dressings.
But, if the Costa Rican food is not your thing, don't worry. The area also has some classic international food restaurants: Italian, Chinese, North American, and much more. So don't worry: ceviche might not be your thing, but you won't go hungry.
Go with Asuaire Travel
As we mentioned before, you can visit the area on your own, but organising the trip can be too complicated and many people end up giving up.
So it's always best to have the help of an expert travel agency who know all about the area and can support you for your whole trip. 
Booking with the Asuaire Travel agency means your trip will be 100% tailored to your tastes, not like fixed packages where you don't get to decide anything for yourself. For us, you are always right and you will be the one to choose any changes. You make the decisions, we'll do the work!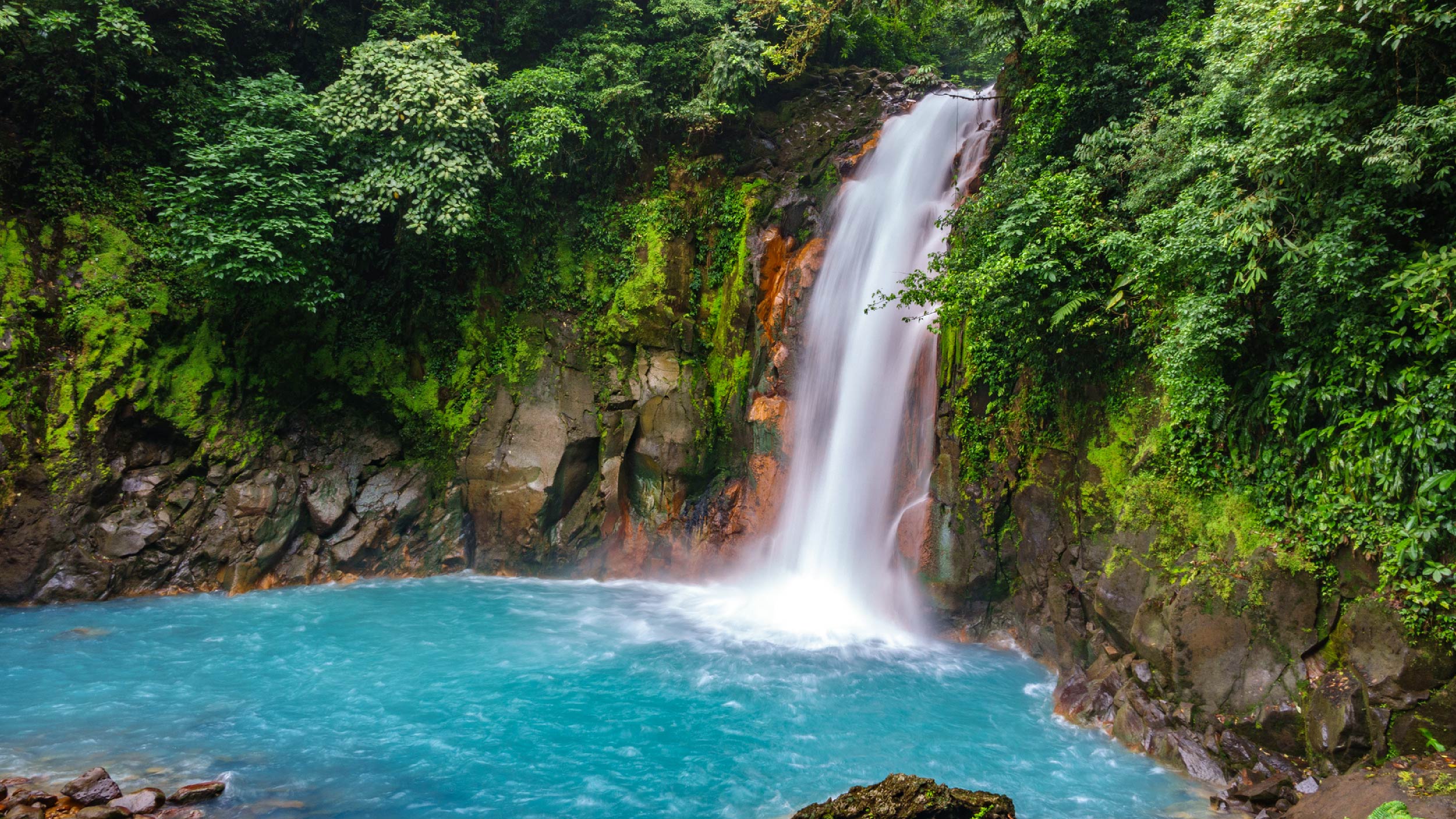 In addition, our agency has prices to suit all budgets, so if you are worried about spending too much, you will actually find that our prices are more affordable. 
We also offer the option of flexible payment plans with different installments, so if you don't have all the money at the moment, don't worry! You can easily defer payments. Through our website you can make secure payments, because we have the extra security guarantees of Confianza Online and Rainforest Alliance Certified.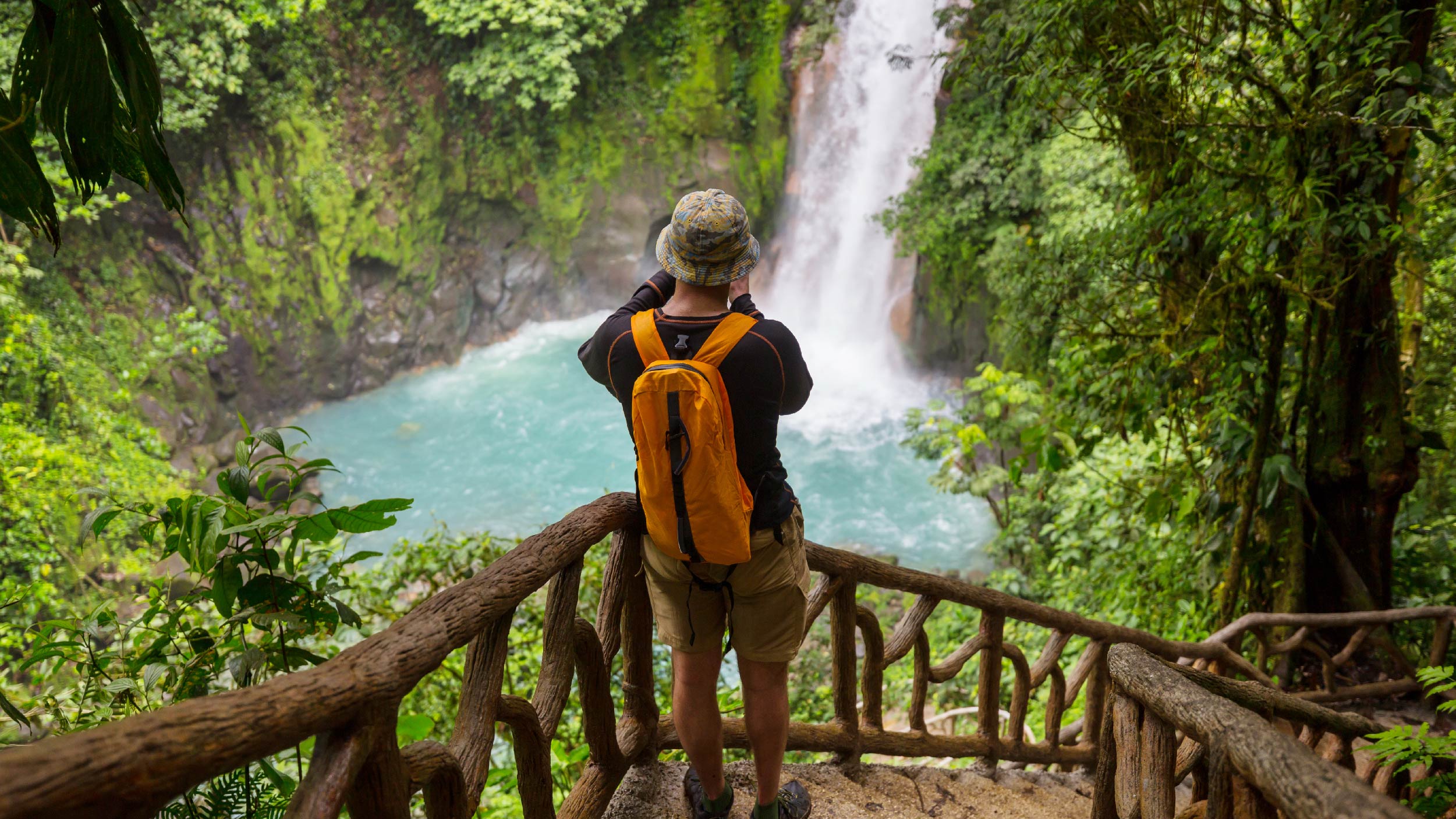 We also have 24/7 customer support. No matter what happens or when it happens, we will always be available to solve any situation as quickly as possible.
And if you have questions and want to see reviews from other travellers who have used our services, our own website will show you real comments from customers who have travelled with us. We guarantee 100% satisfaction!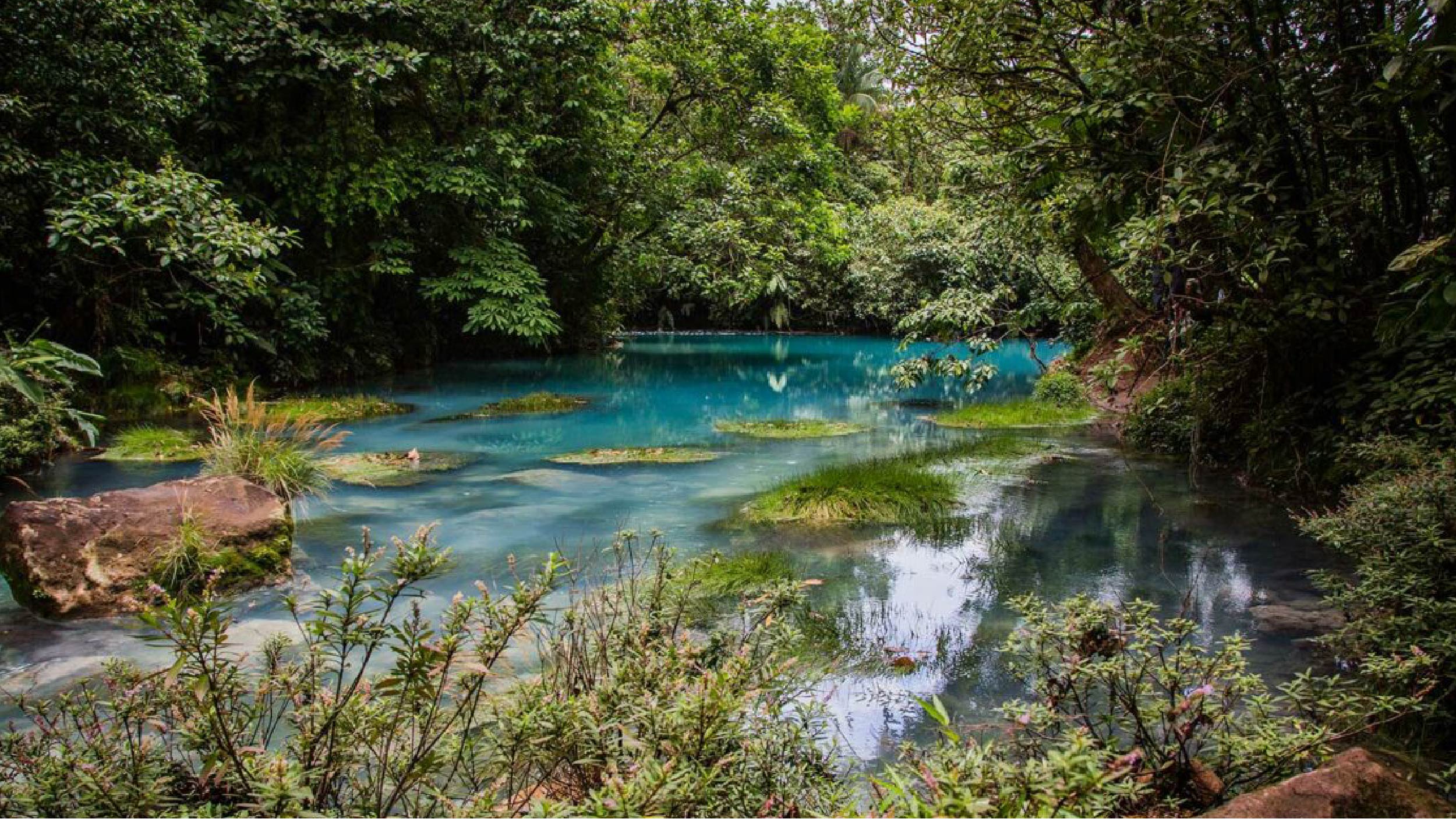 In short, if you are a nature lover and want to see one of the most exotic corners of the world with help from a specialised travel agency, this is the trip for you. Costa Rica is a true natural paradise, something you can see for yourself by visiting the Tenorio Volcano National Park and its wonderful river with its curious blue colour. There are lots of people who have enjoyed their experience of this natural wonder. Will you be one of them?