If you have plans to travel soon to Costa Rica you probably want to add the best places to visit in Costa Rica at your bucketlist like Monteverde, Arenal Volcano, Manuel Antonio and Tortuguero, however there are many other stunning secret places in Costa Rica you've never heard of and will want to visit  on your next family holidays.
This is the list of the 10 most recommended unknown places by Asuaire Travel:
1. Rincon de la Vieja
A National Park in Guanacaste with diverse ecosystems where you will feel like you're in the famous film of Jurassic Park. Beautiful waterfalls like La Cangreja where you can swim in and enjoy landscapes with breathtaking flora and fauna at Rincon de la Vieja.
2. San Gerardo de Dota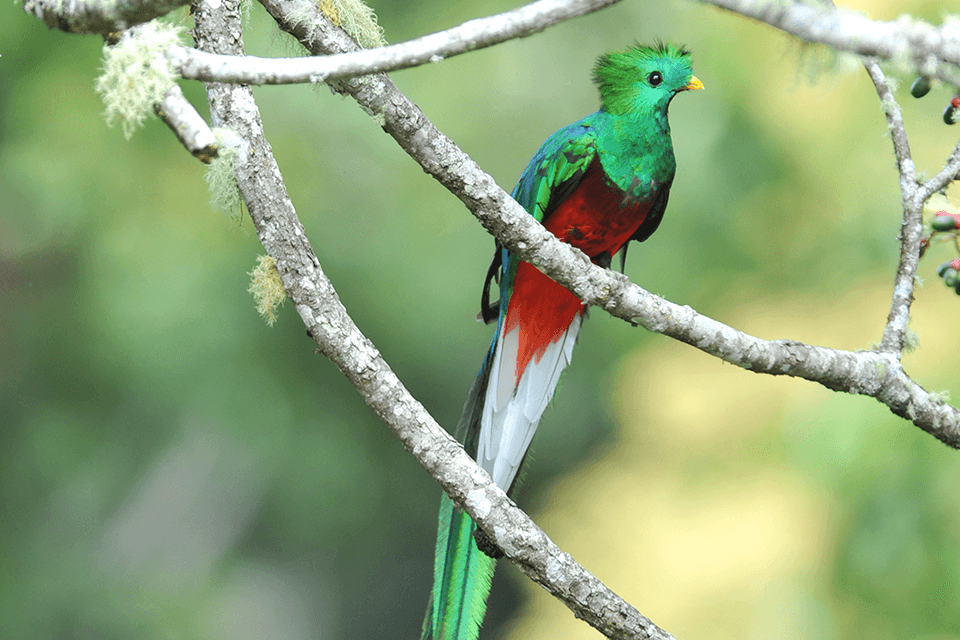 San Gerardo de Dota is definitely paradise for quetzales in Costa Rica. Where you can also enjoy a mountain atmosphere and vegetation that will make you feel so pure and cozy that you won't want to leave this place.
If you've always wanted to see this animal in real life, this is one of the stunning secret places in Costa Rica you should definitely add to your birdwatching bucketlist.
3. Bajos del Toro
A place in Zarcero full of the most colorful and spectacular waterfalls that you've never seen before. Beautiful rainforests ideal to discover unique birds of Costa Rica.
4. Bahia Ballena
The most beautiful beaches in the Central Pacific Coast are the ones at Bahía Ballena National Park, with lush tropical nature and beaches that seem endless ideal to watch the most colorful sunsets.
As its name says, this is the best place to see whales!
5. Rio Celeste
One of the most impressive natural sites of Costa Rica is Rio Celeste, its turquoise natural water make all its visitors fall in love. Even though it's challenging to reach this wonderful waterfall, it's definitely worth it.

6. Nosara
Guanacaste's Coast is very popular for any beach lover, a place with white sand beaches and crystal clear ocean, which receives many visitors throughout the year. However Playa Nosara is one of the most preserved and beautiful beach sites to visit. In Nosara you find the best yoga lessons and the best Costa Rica surf!
7. Palo Verde
Certainly any birdwatching lover's paradise. Located on the Nicoya Peninsula, one of the qualified Blue Zone destinations in the world, is Palo Verde National Park.  See unique bird species in wetlands, such as the scarlet macaw, roseate spoonbill, green heron and many more.
8. Playa Conchal
A beach with water as calm as a pool and sand made of millions of tiny seashells. Playa Conchal is a place to relax and enjoy a perfect day on the beach in Costa Rica.
9. Gandoca Manzanillo
Costa Rica's Caribbean side is completely different from the Pacific coast, an almost unique culture and tropical dreamlike beaches. National Wildlife Refuge Gandoca Manzanillo is located south of the Caribbean coast, a natural treasure you'll never forget,perfect for your Costa Rica honeymoon.
10. Poas Volcano
One of the impressive active Costa Rica volcano is the Poas Volcano, located just minutes from the city of San José. This is a natural destination you definitely can't miss, its vegetation, lagoons, cloudy weather and impressive crater are amazing. Poas Volcano is a paradise!
What are you waiting for? Start planning your next trip with Asuaire Travel to these stunning secret places in Costa Rica you've never heard of!